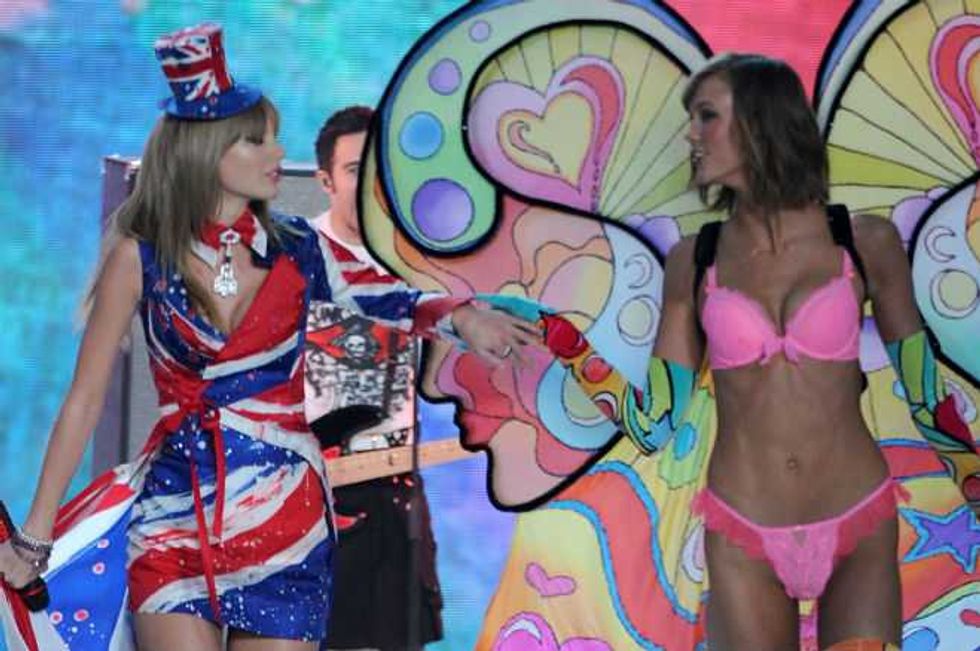 Karlie Kloss and Taylor Swift have been BFF'S ever since Tay played at the Victoria's Secret fashion show, so she's a pretty good authority on her love life.
The gawwwwjus model says Taylor is, in fact, single right now - and it's because she has no time for love, Dr. Jones!
"I've been traveling. She's been traveling. No time for boys," Karlie told Us Weekly at the at the Council of Fashion Designers of America awards in NYC on Monday. "She's true to who she is. She's such a special girl. I feel really lucky that we connected and our paths crossed. She's just a special girl. She threw the best [Met Gala] afterparty ever! We were all playing pool in our ball gowns, and just eating pizza and hanging out—just like you'd do at a teenage afterparty."
Um how do we get an invite?