This Fathers' Day, Oliver Hudson captioned an old school shot of himself and sister Kate Hudson with their dead beat biological dad, actor and musician Bill Hudson.
"Happy abandonment day... @katehudson,"
There is definitely a long history of bad blood from the Hudson kids towards their biological father.  Back in 2000, Kate had these choice words for her estranged dad:
"[Bill Hudson] doesn't know me from a hole in the wall. But I don't care. I have a dad [Russell]. The bottom line is, you call your kids on their f—king birthday. I'm glad I had a dad who was there on my birthday."
Bill Hudson is unremorseful though, he described Kate as a "spoiled brat" in his 2011 memoir, 2 Versions: The Other Side of Fame and Family, saying  "I love Kate, but…she has done stuff which is just awful. She is a spoiled brat in my eyes."
He confessed, "I don't want to make it sound like I was the ideal father because, of course, I wasn't, there were times when I was touring and I wasn't able to get to the kids, but that was part of our agreement to work things out between us."
On the flip side, on Sunday Kate and Oliver gushed over Kurt Russell, whom they both consider to be their real dad.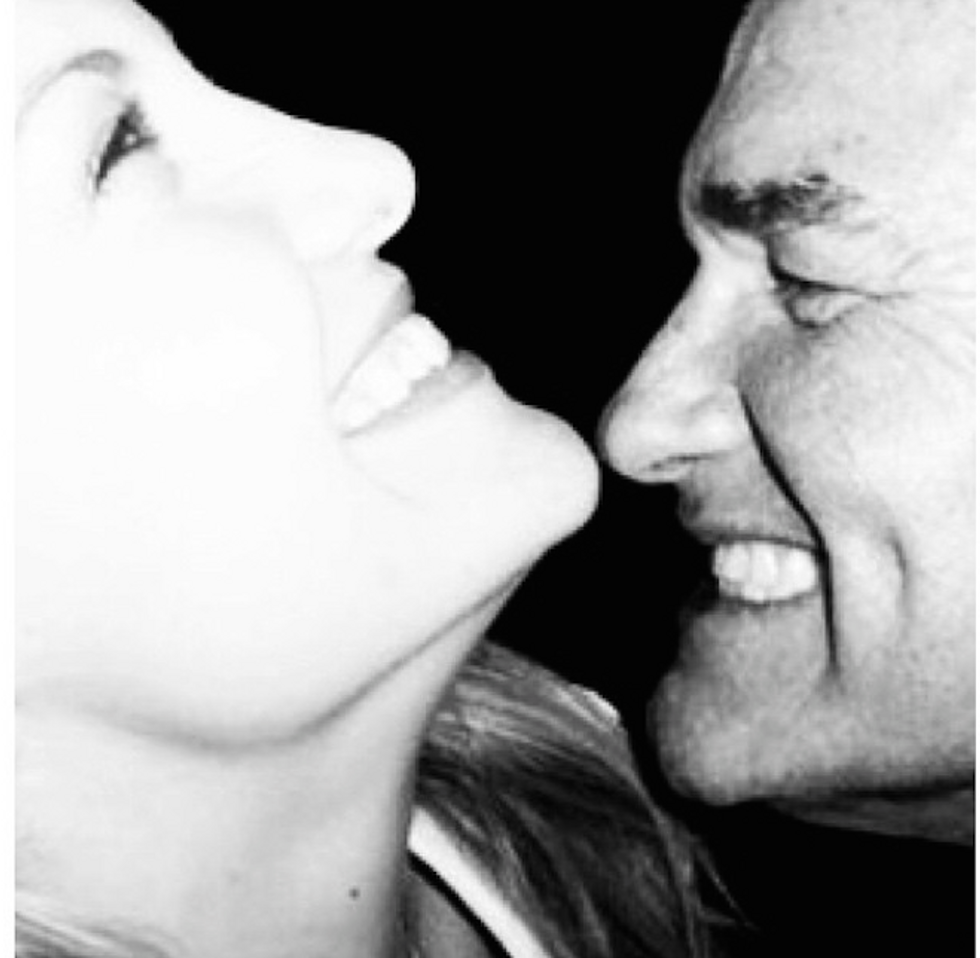 Kate and "real dad," Kurt Russell
"Pa, just simply..... Thank you Happy Fathers Day I love you to the moon and back. #HappyFathersDay," she said of the pic.
On Russell's birthday, otherwise known as St. Patrick's Day, Kate wrote this moving tribute along with a family photo shared on Instagram: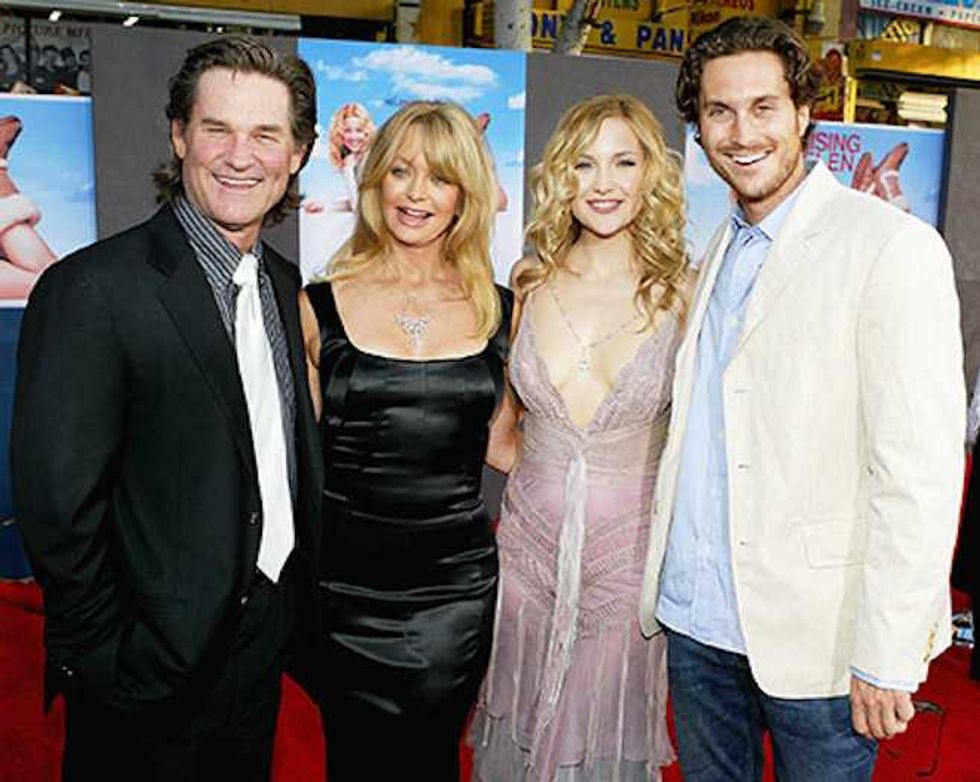 "Today in our family we not only celebrate St Patrick's Day but the birthday of our Pa!. Happy Birthday to the most dependable, strong, authentic, loving and fun Dad! I love you! This is a man who made his family his number one priority his whole life. Never missed a school play, a soccer game, a hockey game, a dance recital and the list goes on and on. No matter what he was doing in his busy life, he always showed up. Not because he had to but because there was no other place on earth he would rather be then with his family. We felt the purity of that our whole childhood and my gratitude for his love is immeasurable. Happy Birthday Pa."
Oliver paid homage as well:
"Happy birthday to the greatest dad in Santa Monica. I love you more than you realize. Before you came into my life, I was only potential and you made me, forced me, to find my confidence, my independence and strive for the elusive fearlessness that you so matter of factly possess. I look up to you and always will. And when I told you I had a small penis, your answer was moving…"It's okay son, there's a snake in all of us." Happy Birthday PA!!!!!!!!!!!," he captioned a pic of Russell from his 1981 classic, Escape From New York.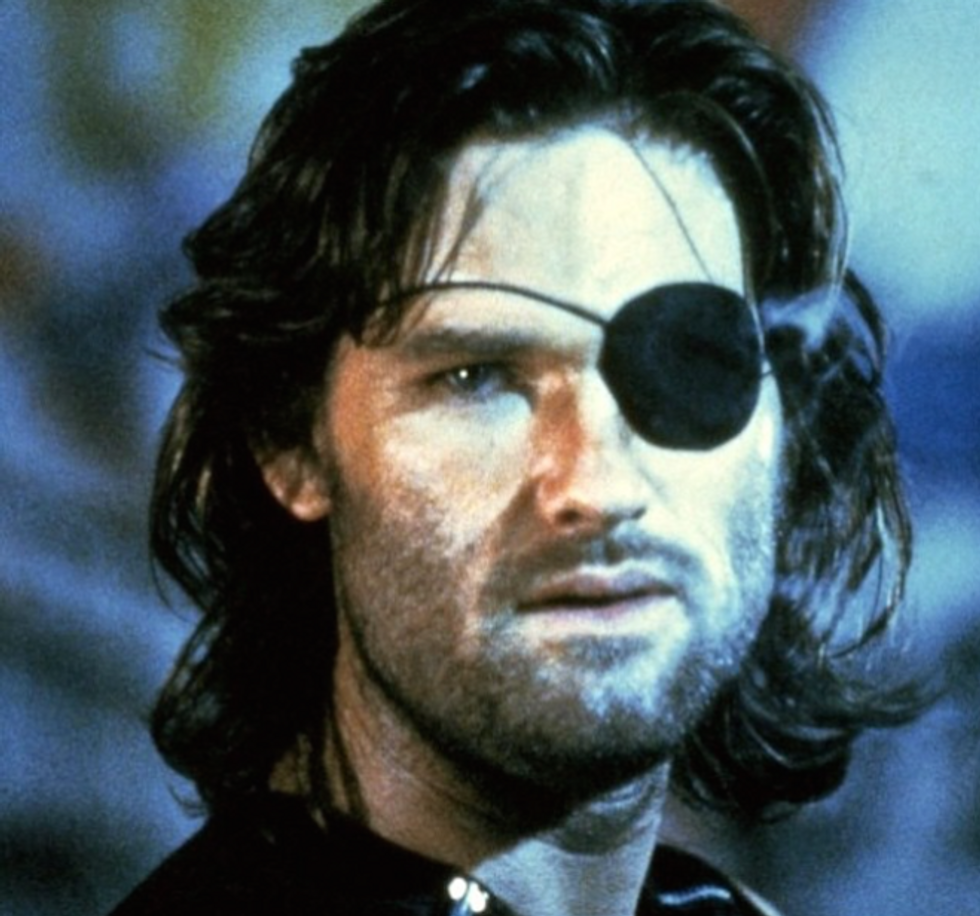 Kurt Russell as Snake Plissken
In his book, Bill addressed his children's term of endearment for Kurt Russell as well:
"Oliver explained that his mother wanted the kids to call Kurt 'Pa' because she was creating this family, like I was Dad, but Kurt was Pa," Bill wrote. "So once again, I accepted that and just figured we could move on from there, but I sure as hell didn't like it."
We don't think this weekend's messages will improve relations much!