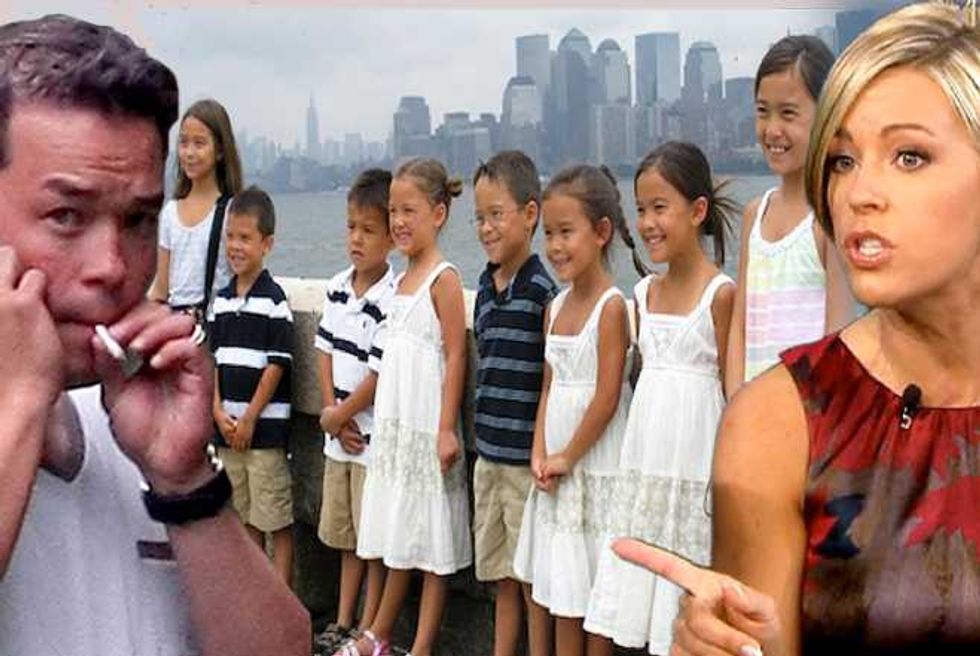 One of Kate Gosselin's former nannies has come out with shocking claims about the mom-of-eight. And they're not pretty.
According to the unidentified nanny, the reality TV star has an iron grip on her household and even, allegedly, makes her staff eavesdrop on conversations her children have with their father, Kate's ex-hubby, Jon Gosselin.
The former employee spilled the beans to E! News.
"When Jon called the kids on the phone, Kate said to us nannies: 'You are Kate, so always listen in on the phone calls'.

"We always had to keep an ear and eye on what was going on.

"Kate would say she had no problem with the kids having a relationship with Jon, but it always felt like a façade to me."
But that's not why the source says she eventually quit working for 39-year-old Kate who divorced Jon in 2009.
The strict way her boss ran her household – and her rulebook – had a lot more to do with it.
"We always had to refer to the manual because it listed her pet peeves.

"You couldn't put anything on the ground. You had to put shoes in a certain spot.

"You couldn't close doors loudly. You could only vacuum during certain times of the day if she was home."

 
All chores allegedly had to be completed by 9 o'clock at night.
"Even if I was halfway through dishes at 9 p.m. you had to stop," the nanny said.
But it was the way that Kate allegedly disciplined her children – 12-year-old twins Cara and Madelyn, and 10-year-old sextuplets, Aaden, Collin, Joel, Leah, Alexis and Hannah – that troubled the nanny.
"When the boys were in trouble, they were made to go outside in their giant yard, and pull weeds," she said.
The nanny said she eventually quit her job after allegedly seeing Kate spank her son Collin with a plastic spoon.
And, in a remarkable insight into the Gosselin household, she said the kids loved to watch reruns of Jon & Kate Plus 8, the show they made when their parents were together.
"It was their favorite thing to watch." she said.