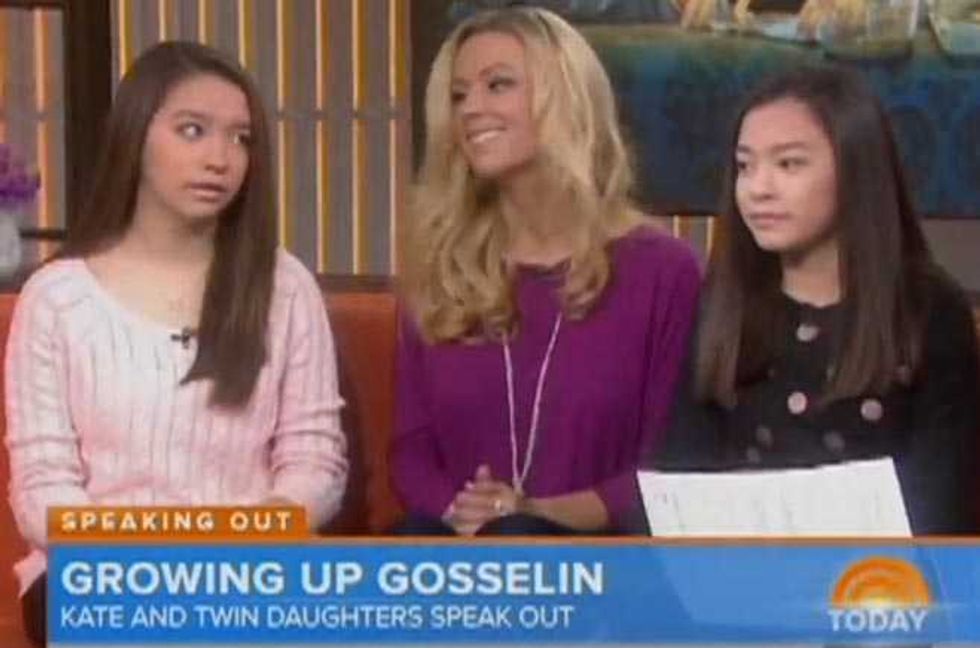 kate gosselin today show Attempt To Show How Happy Kids Are Results In Utterly Cringeworthy TV
Oh.. this is so very, very awkward!!
Kate Gosselin stopped by the Today Show Thursday as part of her single parent PR show—you can watch her utterly cringeworthy appearance right here on Popdust.
KateGosselin Goes On A Blind Date—Takes All Her Baggage Along With Her
The reality star was hoping to show the world how amazing life is for her eight kids and with that aim in mind she took along her oldest two, 13-year-old twins, Cara and Maddy.
Trouble is, the teens—being teens—didn't quite perform to standard… in fact, they didn't perform at all.. leaving Kate clearly PISSED and resulting in an incredibly awkward three minutes of TV.
For more entertainment, world, music and pop culture updates and news follow Max Page on Twitter