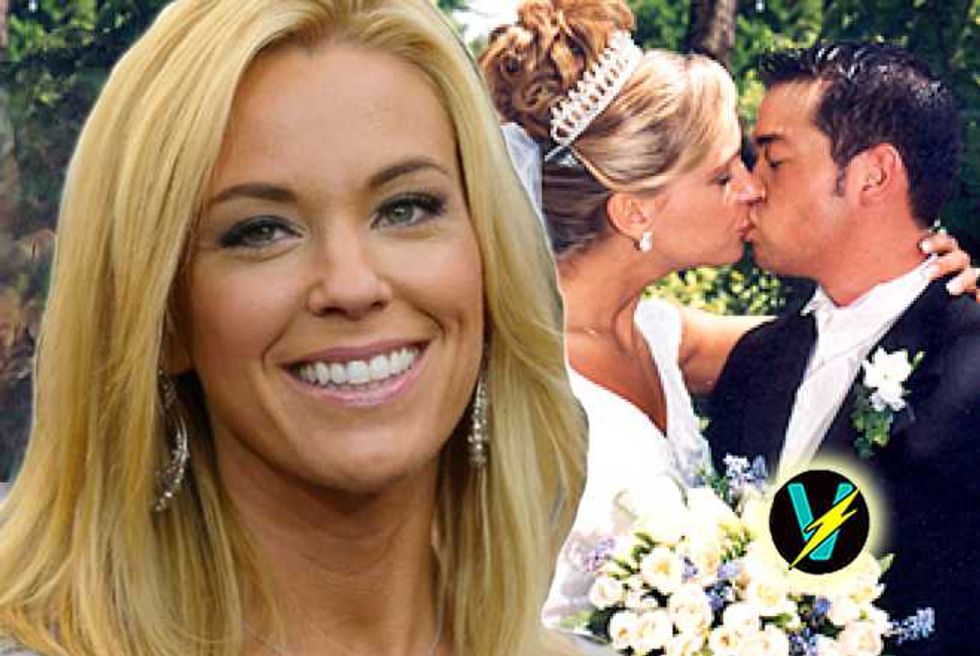 Kate Gosselin is back for another TLC Kate Plus 8 special—and is it just us, or does she look more and more miserable and wretched each and every time?!!
This time, the single mom takes the cameras along as she celebrates (kind of) turning the big 4-0 in Mexico, with her eight kids and her best friend Deanna.
During what appears to be an utterly excruciating dinner—which Kate later professes to be "one of the most memorable nights" in a very long time (Jesus, what are her usual nights out like?!!)—she basically bitches and moans and gripes about how sick she is over everyone always asking her if she's dating, and claims that the past five years, since she divorced Jon Gosselin, have been "the happiest of my life" (all while looking like she's about to jump under a bus).
She later shares to camera (all while looking seriously depressed) that the night was particularly special, because she actually almost managed to forget for a while that she's the mother of eight children.
Nice!
Well, one thing is for certain, Kate Gosselin certainly isn't mellowing or improving with age—in fact, she morphs more and more into a robotic Stepford Wife with each and every day it appears.
Well, happy birthday Kate, we guess….
Tune into TLC tonight at 10/9 central to see Kate have the most miserable looking birthday ever time of her life south of the border with her poor long suffering best friend and her oh so lucky eight kids.