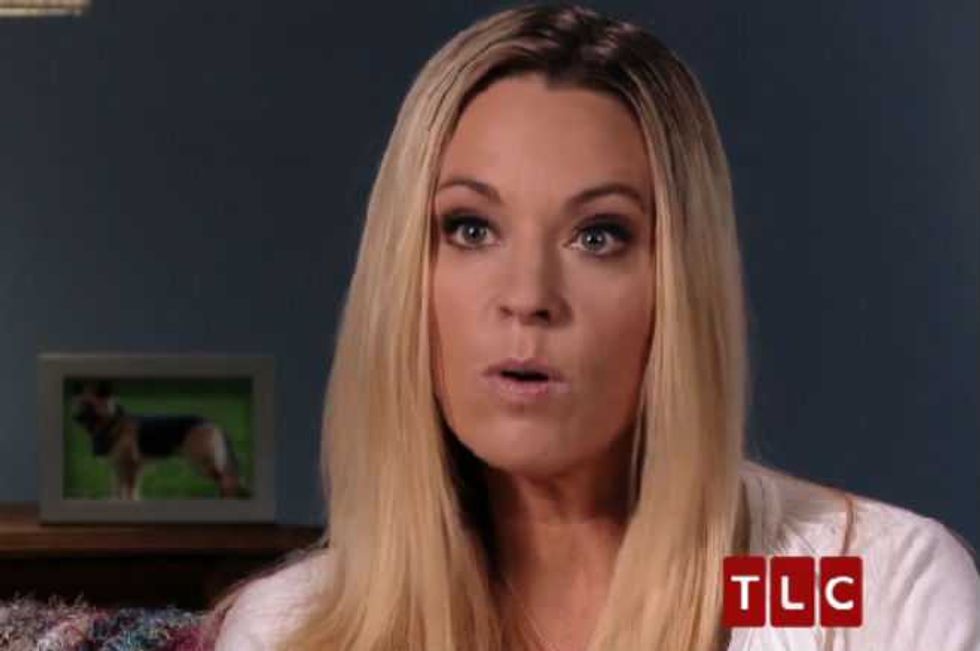 kate gosselin heartbreaking confession Kate Gosselin's Heartbreaking Confession—Watch the Video!
Kate Gosselin often comes across as rather harsh and brittle, but it turns out there's more to the mother of eight than meets the eye.
In a new clip from TLC's Kate Plus Eight two-part special, the single mom explains that she hides her feelings as much as possible for the sake of her children.
"It was never my intent to portray myself as superwoman," she said. "I mean, I cry behind closed doors, I struggle. But I have to remind myself, this is my one shot. You're going to mess up. Just don't give up."
Listen, the woman has eight children. It's a wonder she's not in the loony bin!
KateGosselin Goes On A Blind Date—Takes All Her Baggage Along With Her
Part two of Kate Plus Eight airs June 26 at 10/9 on TLC.