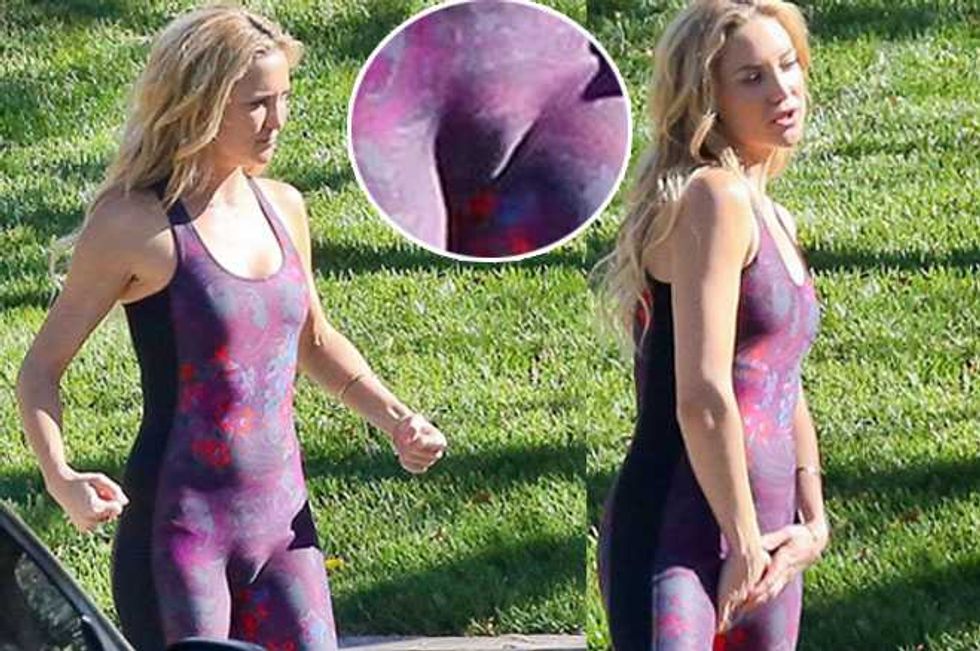 We're not sure which of Kate Hudson's fails were greater yesterday—the hideous leotard or the HUGE camel toe!
Kate, 36, pouting sexily with her hair flowing during an LA photo shoot for her Fabletics range, was merrily posing away, not realizing that anyone looking at the pics would only be looking at one thing.
At some point she noticed the fashion fail and covered up her crotch with her hands.
Camel Toe Prevention Is Out There Ladies!
The Bride Wars star co-founded the sportswear brand back in 2013 and likes to work out for 20-40 minutes at a time.
I guess that's one way to promote your line!