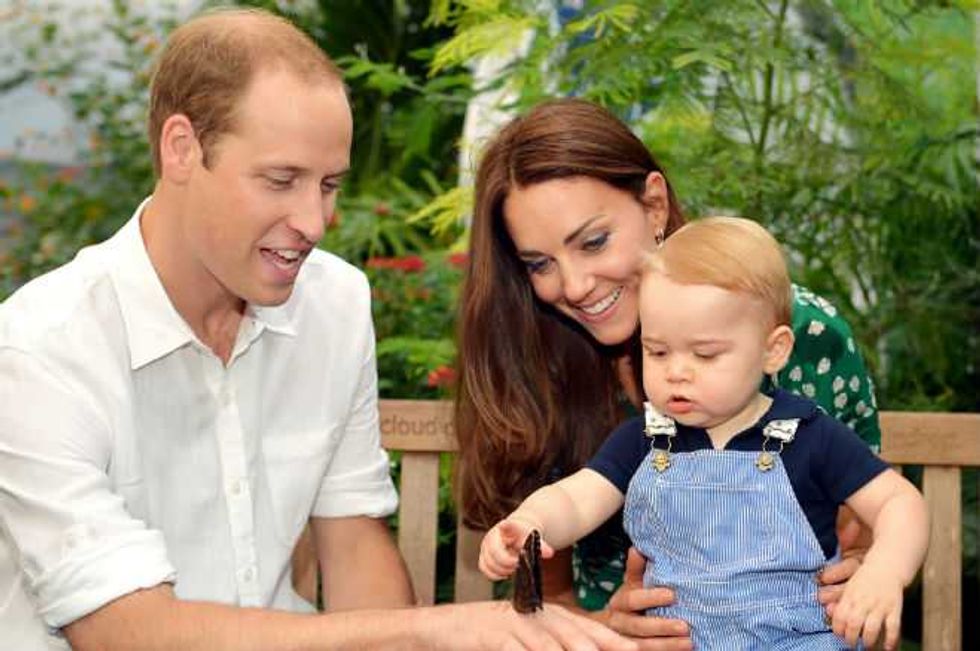 Kate Middleton (aka the Duchess of Cambridge) and Prince William are expecting their second child!
The royal couple are already parents to little Prince George, born on July 22 2013.
"Their Royal Highnesses The Duke and Duchess of Cambridge are very pleased to announce that The Duchess of Cambridge is expecting their second child," said the official announcement on Monday morning. "The Queen and members of both families are delighted with the news.

"As with her first pregnancy, The Duchess is suffering from Hyperemesis Gravidarum. Her Royal Highness will no longer accompany The Duke of Cambridge on their planned engagement in Oxford today.  The Duchess is being treated by doctors at Kensington Palace."
You may recall poor Kate suffered from horrid morning sickness the first time round, so hopefully this time she will have a better idea what to expect.
Also, considering she must be at least a couple of months along at this point, how skinny does she look? You'd just never know!
Baby bump watch begins NOW!