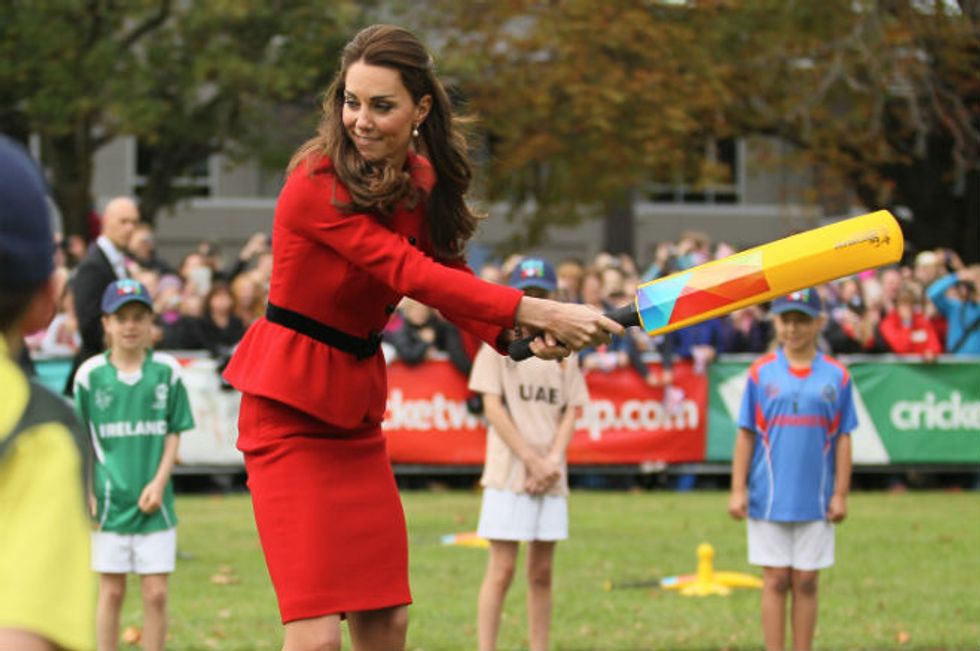 Princess Kate, AKA Kate Middleton, AKA the Duchess of Cambridge, showed off her sporty credentials at an event in Christchurch, New Zealand on Monday.
Kate and Prince William took part in a celebration in honor of the 2014 Cricket World Cup, with the Duchess wearing a tailored Lisa Spagnoli red skirt suit and black heels.
Prince George was nowhere to be seen, but this event might have been a bit much for the little tyke.
"She was quite nervous but she kept her eye on the ball," former batswoman Debbie Hockley, 51, told The Telegraph.
"I thought they were great sports to take part in it.I couldn't bat in high heels. [The Duchess has] not played before, so it's a pretty good effort, and she did the best she could."
Check out more pics of Kate and Wills below!