Fashion
Katie Gallagher's Fall/Winter 2017 collection was elegant and cutting edge, though it drew inspiration from All Hallow's Eve.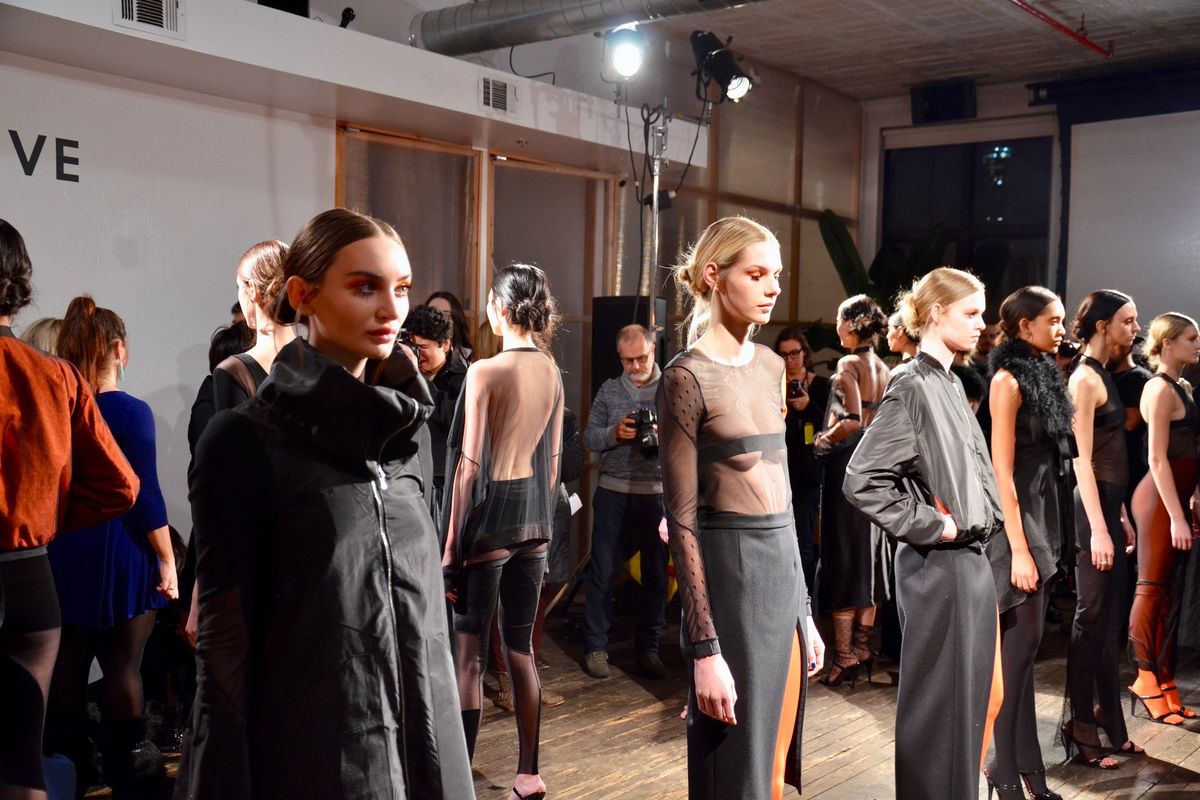 "Hallow" was the name of Katie Gallagher's Fall/Winter 2017 collection, which debuted February 9 at Projective Space, and as the name suggests, it's a pretty direct spin on fall fashion. But while florals for spring need never be done again, somehow a Halloween-themed fall fashion show was new, evocative, and surprising.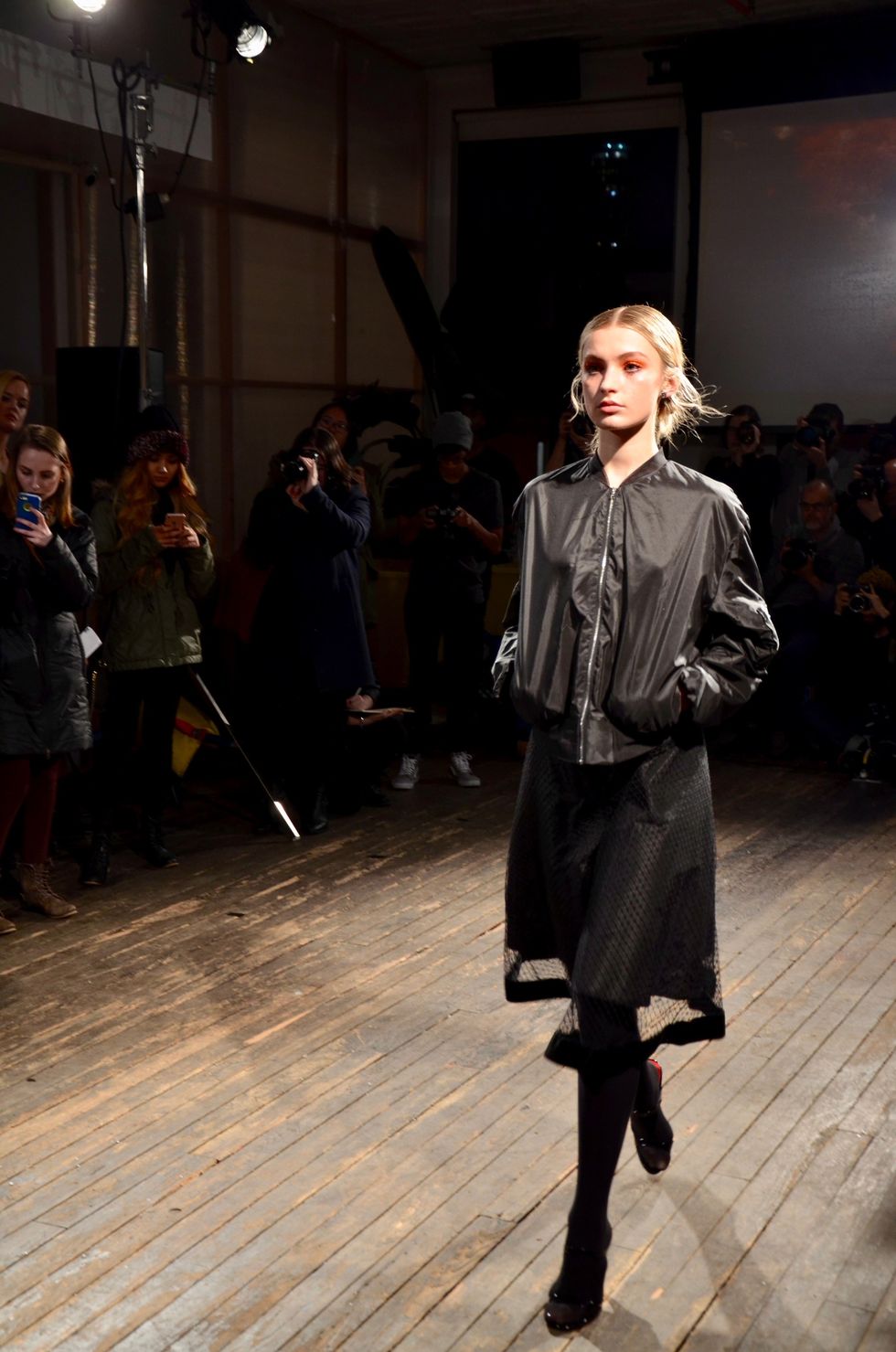 by Gianna Collier-Pitts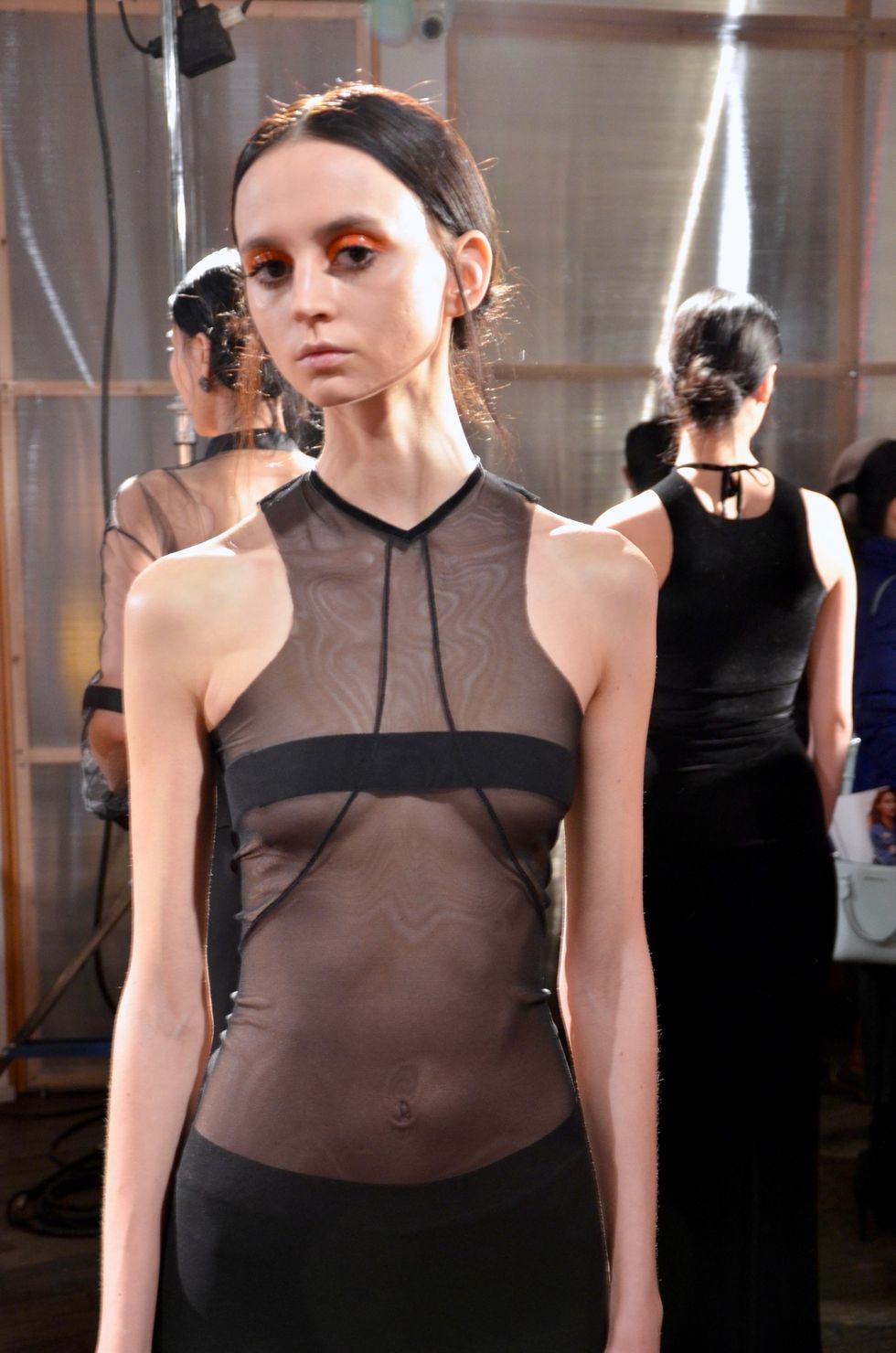 by Gianna Collier-Pitts
Orange and black contrasted stylishly, not cheesily, and the cuts were primarily form-fitted and made of nylon and mesh. Several tops and dresses bared models' nipples or, interestingly, covered them with a single opaque strip of fabric across the chest. Risque sheer skirts were present as well, sometimes styled with full orange stockings underneath. One standout piece was an orange bodysuit with black accents and sheer lace chest cutout; others were a shiny black bomber jacket, a wide black swing coat, and a high-necked sleeveless black velvet gown. Despite the dramatic uses of color, cuts, and sheer (ha) exposure, the collection's glamour was deep and understated.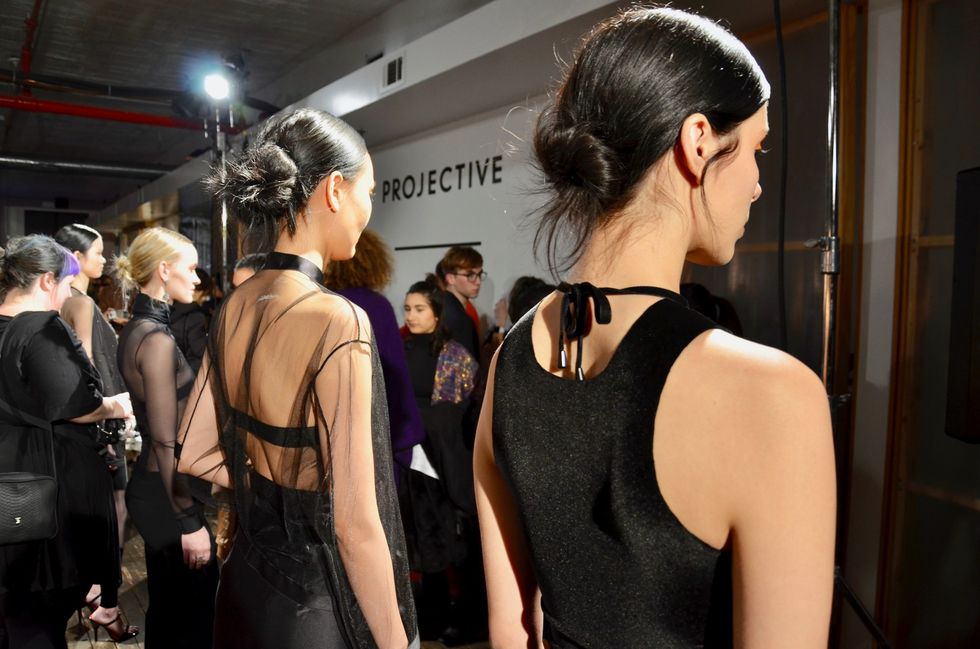 by Gianna Collier-Pitts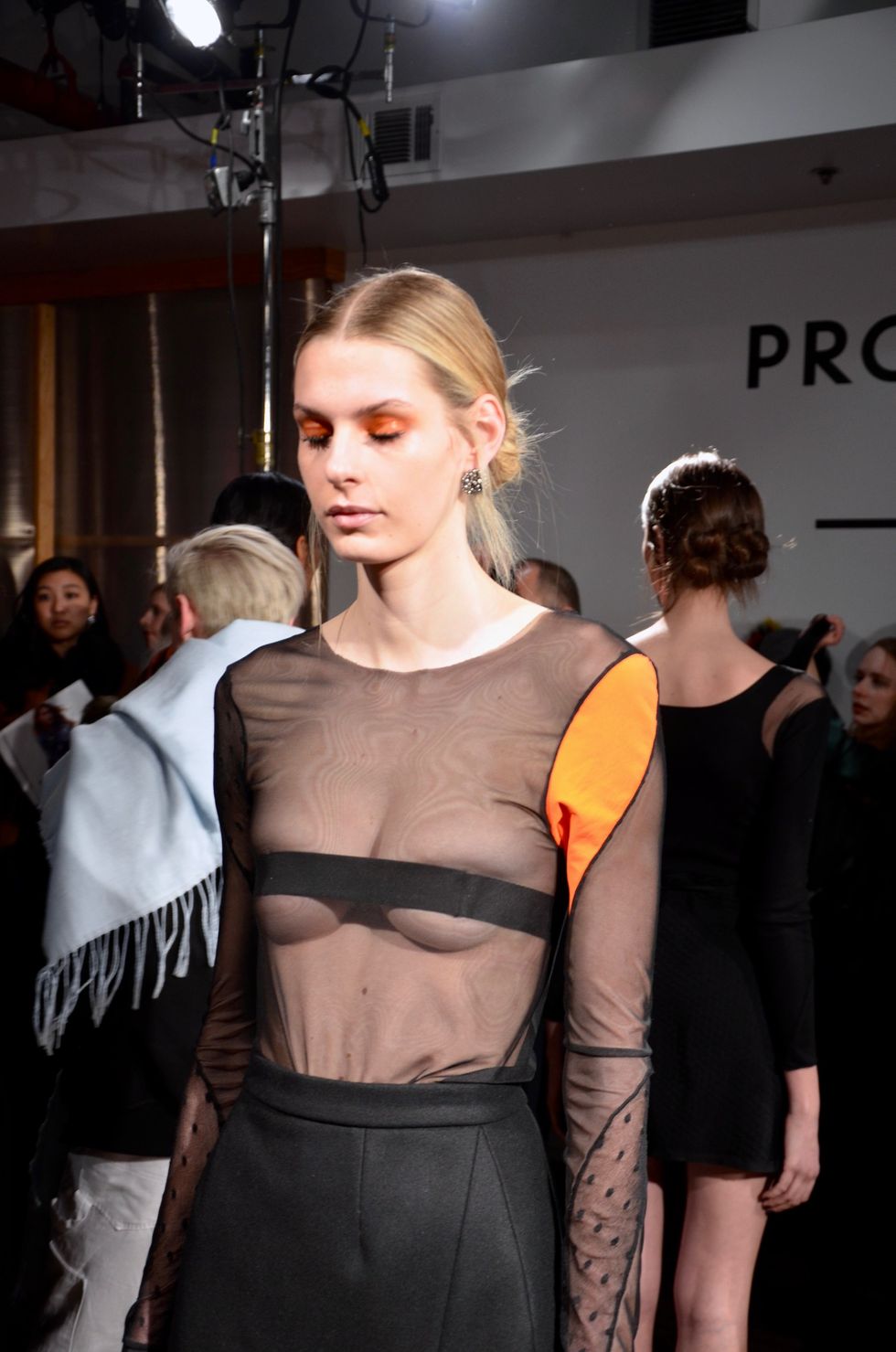 by Gianna Collier-Pitts
Makeup was simple but carried an impact: models displayed glossy, dewy skin and highly pigmented orange eyeshadow. Shoes were simple black high-heeled slip-ons, and some models wore sheer black dot lace socks with them. The collection found a comfortable middle ground somewhere between avant-garde and very ready to wear, the bolder pieces tempered by simple makeup and styling, and the more classic pieces elevated by the very same. Katie Gallagher delivered New York style at its best: an affecting blend of subtlety and boldness, elegance and drama.
From Your Site Articles
Related Articles Around the Web