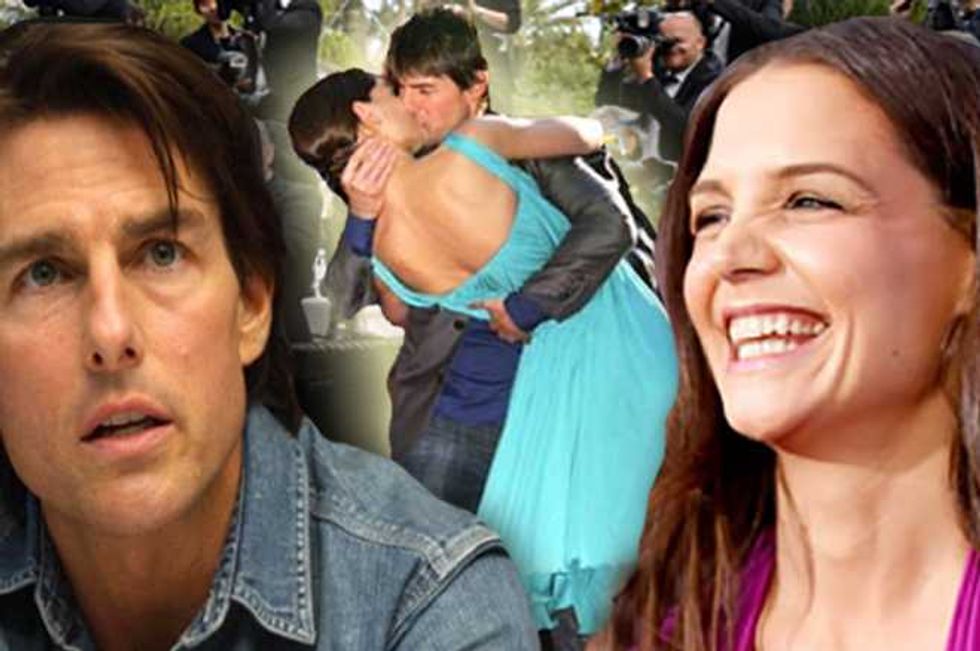 Katie Holmes is opening up about her divorce from Tom Cruise.
The 'fearless' 35-year-old wants to let people know she has definitely moved on from the TomKat days of old—and that she doesn't want the high profile romance to "define" her.
"I don't have any fear now, I don't have a lot of rules for myself, and I don't take myself that seriously," Holmes tells People magazine. "I don't want [my marriage] to define me, to be who I am. I don't want that to be what I'm known as. I was an actor before, an actor during and an actor now."
Holmes sent the rumor mill into nuclear overdrive, shocking everyone—Cruise included, if reports at the time were to be believed—when she filed for divorce back in 2012, after five years of marriage.
The actress has worked hard to maintain a low-key profile since the split—turning her back on the A-list lifestyle—and, gasp! even flying commercial. And it seems she has zero regrets, sharing that these days, in place of Rodeo Drive shopping sprees, jetting around the world on private jets, and attending endless Scientology meetings, her days are filled with being mom to the couple's daughter, Suri, 8.
"I'm learning every day, and I have been since the minute I became a mom," Holmes says. "My patience has grown, but between 4 and 6 p.m. ... I mean, wow. Between tickle fights and glitter art, I try to throw in some manners along the way."