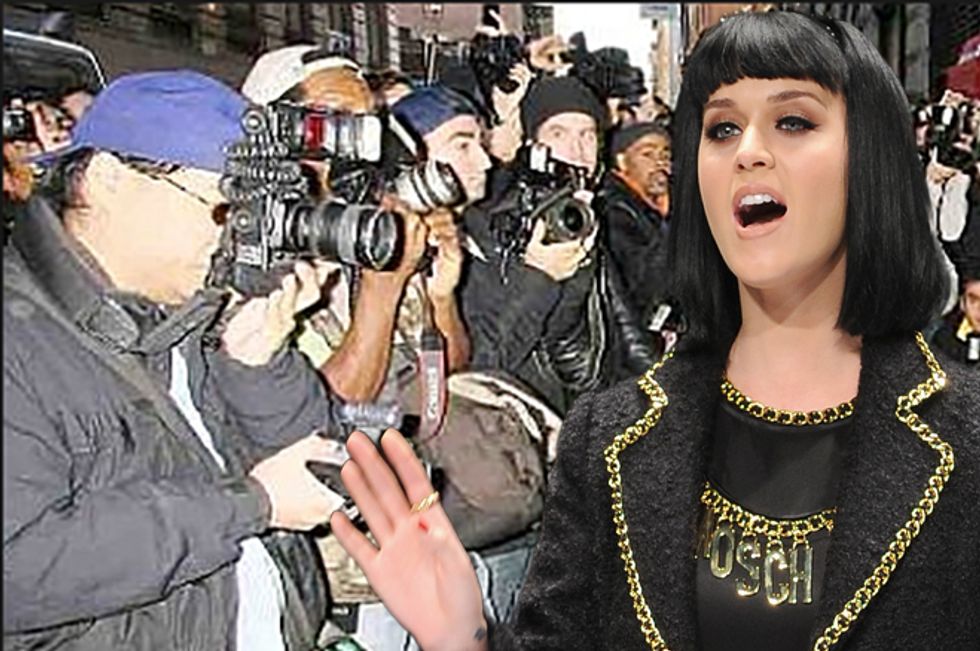 Katy Perry is just not having a good week.
On Thursday (Feb. 20), the pop queen made a boo-rific appearance at the Moschino fashion show, held during Milan Fashion Week in Italy. Allegedly arriving 55 minutes late, Perry finally took to the runway and was bombarded with a cloud of hisses from the crowd. She handled it like a pro...mostly -- until finally, she screamed over the noise, "You're all going to get your picture, so shut the f--k up."
Things seemed to have settled by Friday afternoon (Feb. 21), until Perry and her team, including assistant Tamra Natisin, arrived at LAX. They were met with even more echoing taunts and jeers: the paparazzi were having fun at the singer's expense.
That didn't go over so well, particularly for Natisin, as things escalated rather quickly into a physical altercation. As the cameras loomed nearer and nearer, she leaped out at the intrusive crowd of journalists, even scratching one on the face.
"Get the f--k out," yelled Natisin as one bold photographer attempted to climb into the vehicle with Perry.
Check it out:
Looking for Katy Perry tickets?