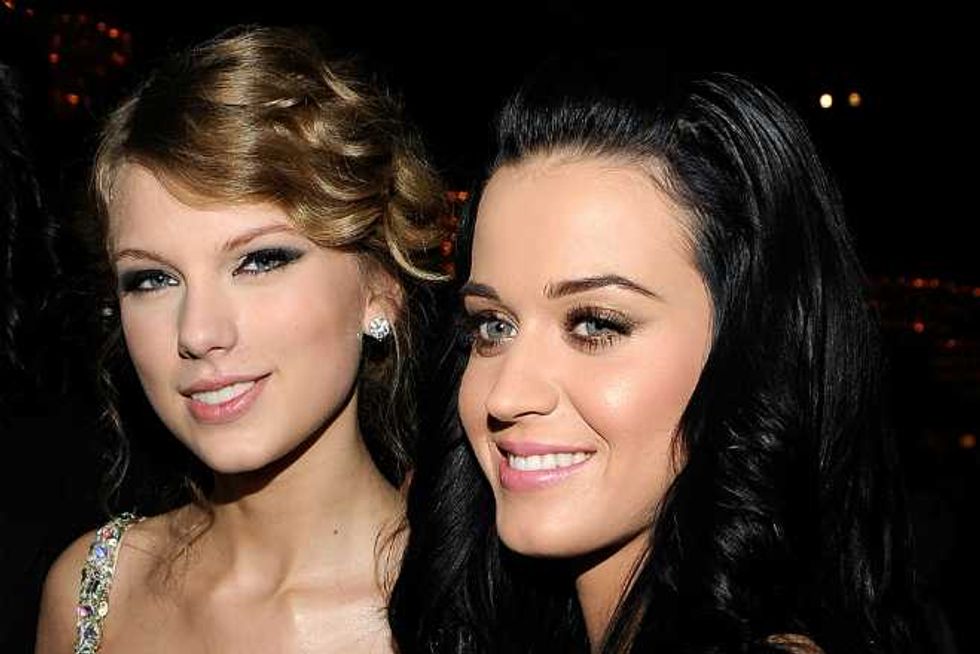 The name Greg Wells isn't as instantly recognizable as Dr. Luke or Timbaland, but the Canadian producer has been behind some of the biggest pop hits of the past decade -- including OneRepublic's "Apologize" and Katy Perry's "Waking Up In Vegas."
Having worked on all three of Katy Perry's studio albums, the hitmaker probably knows more about her sound than most people. However, he incurred the wrath of Taylor Swift's fans earlier today when he dared to share his opinion by calling 1989 "Katy Perry lite."
"Am I completely crazy to say that the new Taylor Swift record sounds like Katy Perry lite?," he tweeted.

"I'm not hating on Ms. Swift," he quickly clarified. "I like what she does. But there are so many similarities, even down to the reverby shouts parts like 'Roar'."
Wells was immediately attacked by the 'Swifties' for his controversial views on America's sweetheart, most of whom pointed out how long it's been since his last hit, how many awards Taylor Swift holds compared to him, or just bluntly told him to STFU.
This isn't much of a surprise considering the bad blood between Tay Tay and Katy, but is comparing 1989 to Katy's pop confections really such a serious crime? 1989 is an album full of mainstream Max Martin-produced radio pop, what else are you supposed to compare it to? Elliott Smith and Yoko Ono? I don't think so.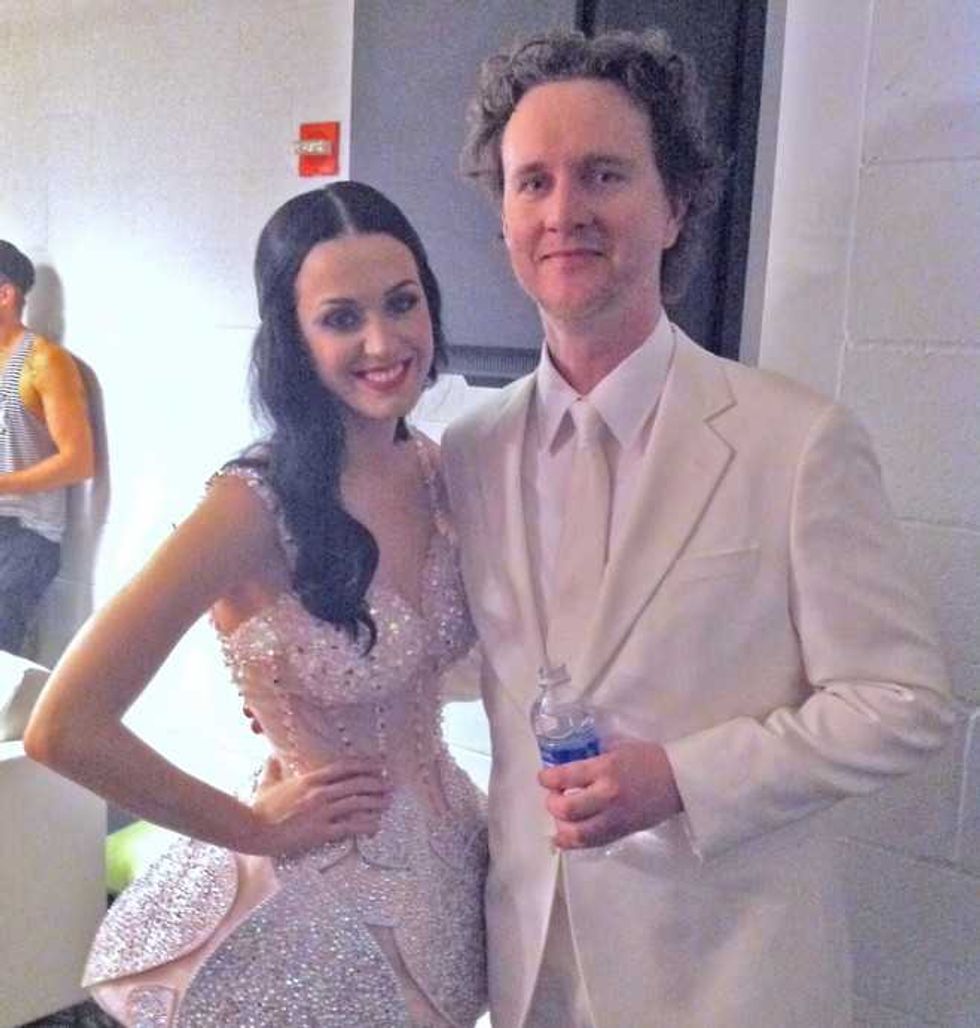 Katy Perry with Greg Wells at the 2011 Grammys.