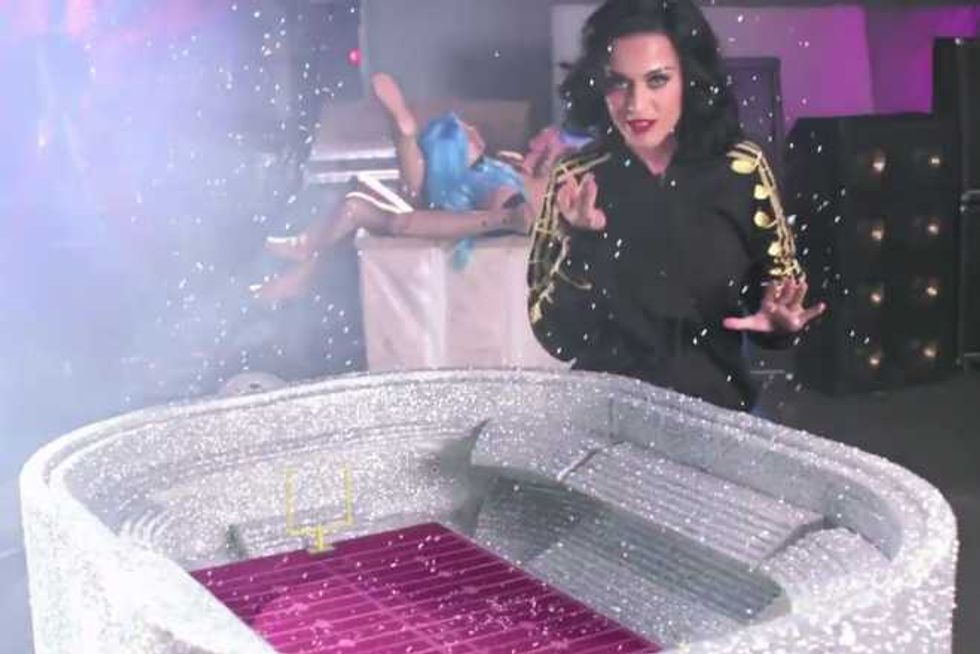 Katy Perry headlining next year's Super Bowl halftime show has been common knowledge for well over a month now, but the pop princess made it official today by dropping a glitzy commercial smack-bang in the middle of the American Music Awards.
The commercial, which also doubles as a plug for Pepsi, shows Perry playing up her signature goofiness by coming up with a bunch of silly ideas for her dream halftime show -- which includes edible glitter, time machines, and thousands of kittens.
It looks incredibly expensive, so it seems that Pepsi aren't messing around when it comes to bankrolling Perry's performance.
Knowing just how ambitious the "Roar" songstress is, don't be surprised if she attempts to outdo Beyonce, Madonna, and Janet's halftime shows when the Super Bowl XLIX airs in February.
Want to see Katy Perry in Arizona?  Check our SB Tickets for Super Bowl tickets to this year's game and see Katy Perry during the halftime show.