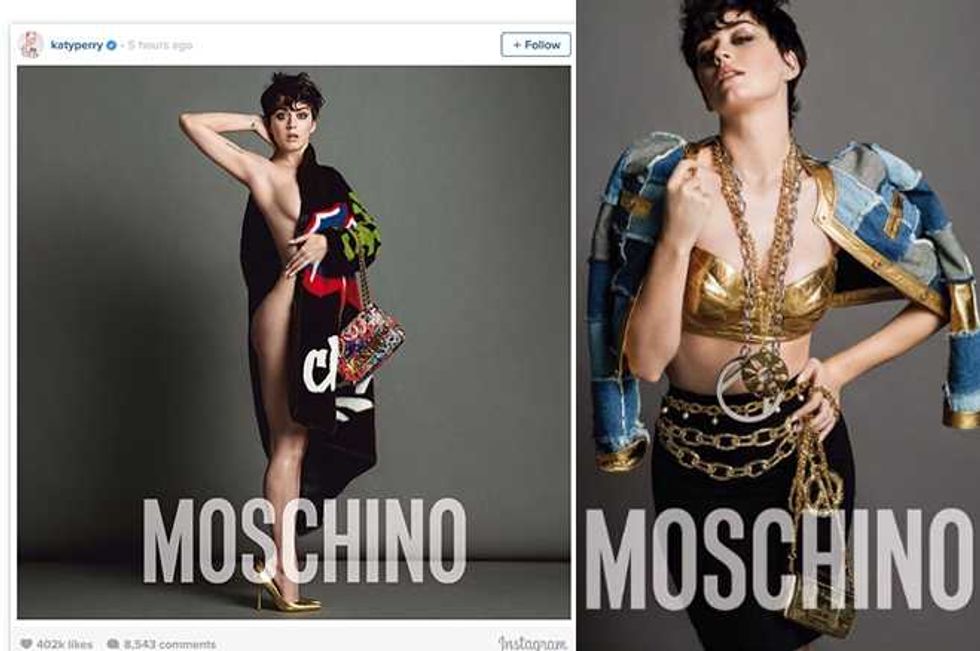 Katy Perry was named last week as the new face of Moschino, and today she has revealed the gorgeous campaign pictures.
Looking sex-kittenish but womanly, the pictures are safe for work but not for arch rival Taylor Swift.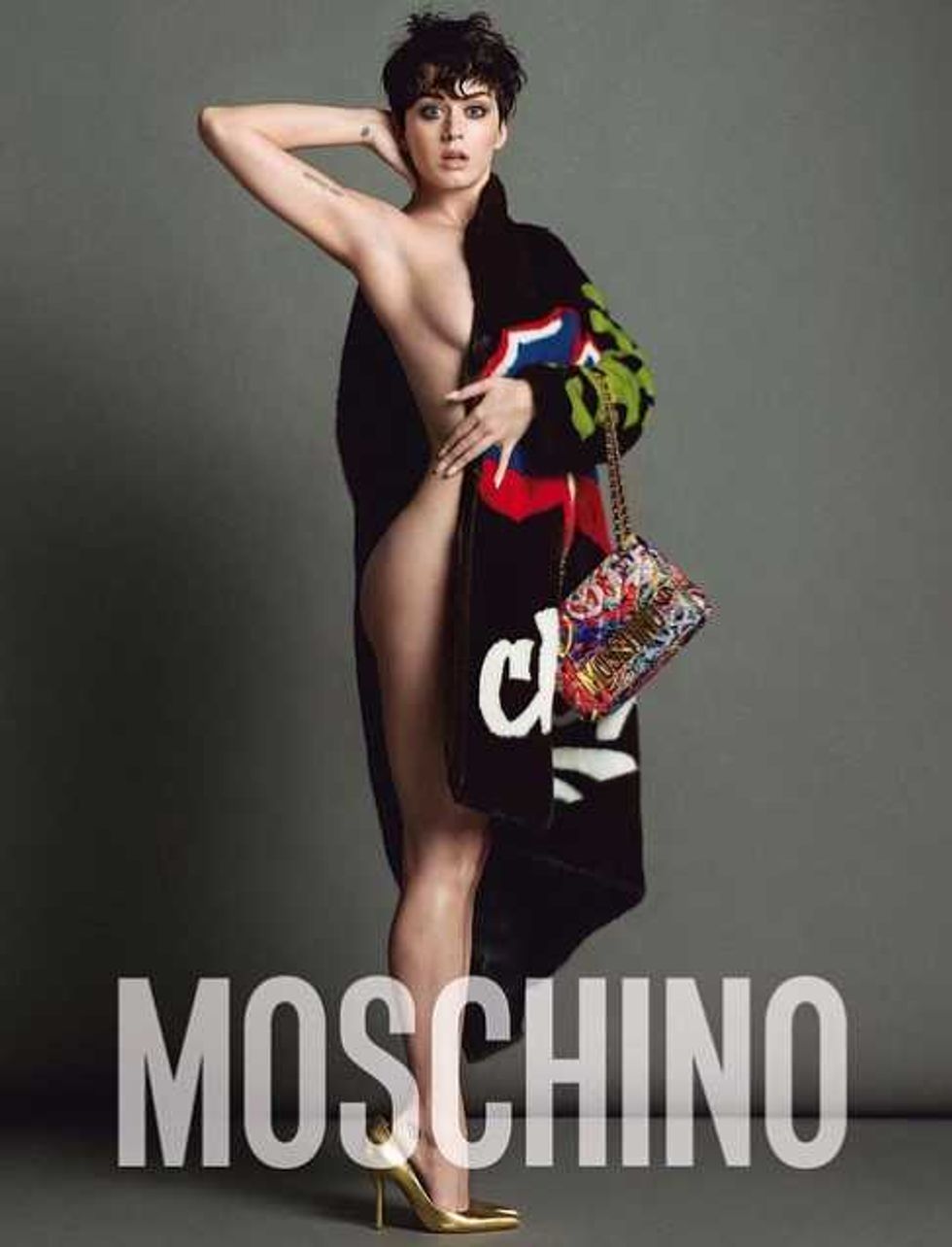 The campaign is colorful and quirky, with lots of quilted accessories and tongue-in-cheek throwbacks like heavy gold chains and patchwork denim.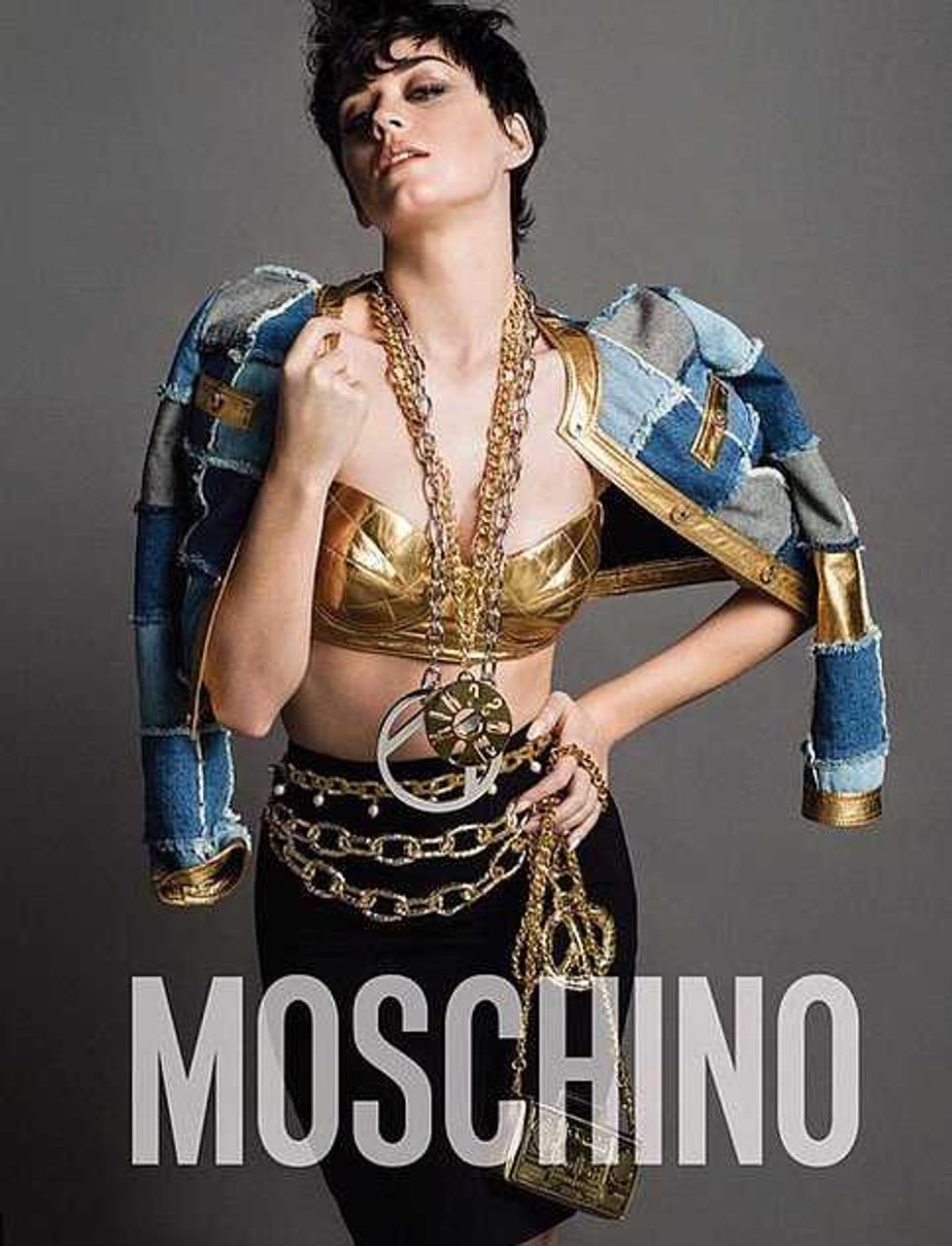 There's a giant over sized parka that Rihanna may end up wearing, since she's a big fan of designer Jeremy Scott as well.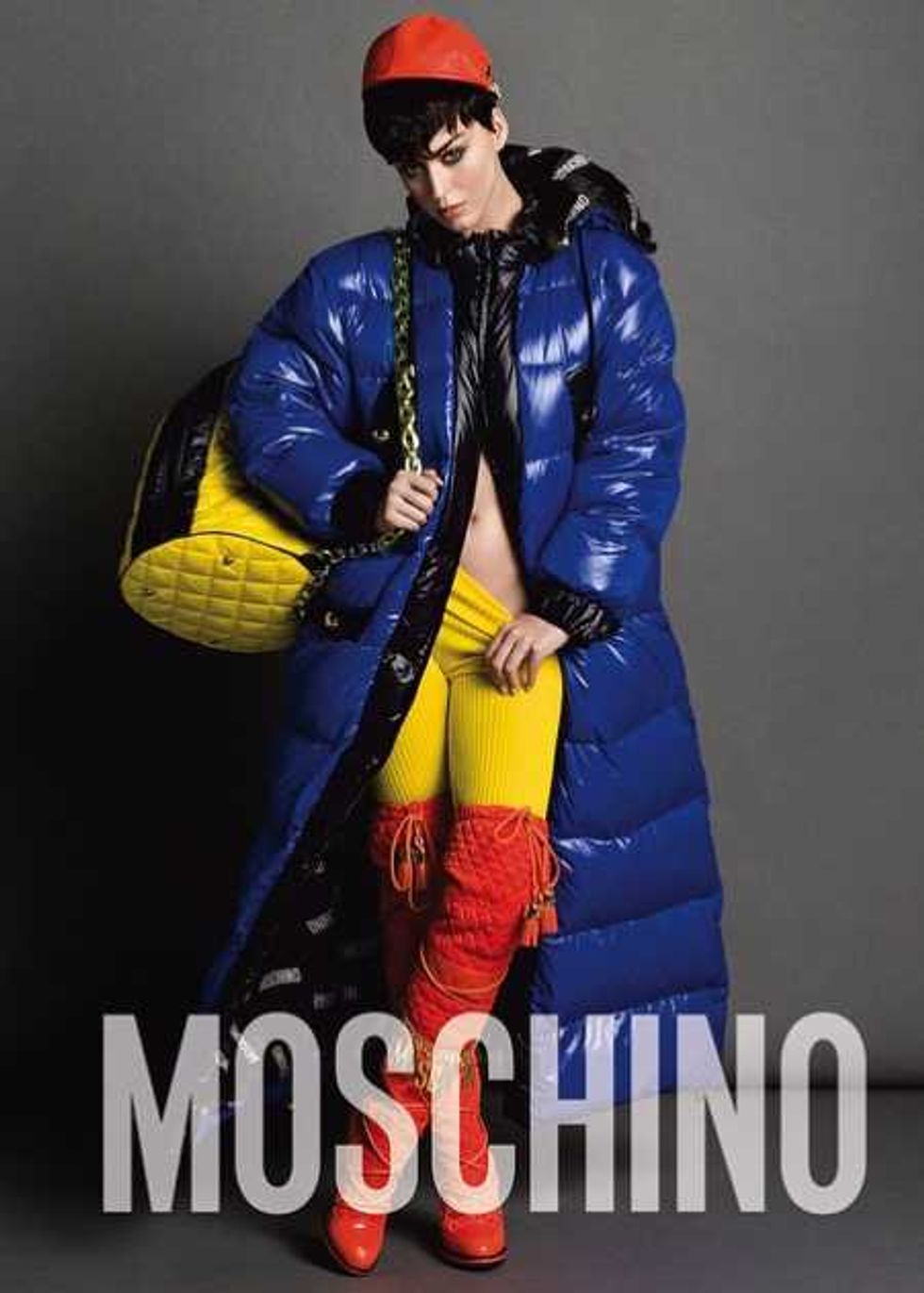 Sadly, there is nothing appropriate for Taylor, who will just have to stick with imitating her best, best, BFF Karli Kloss until further notice. (Team Katy!)