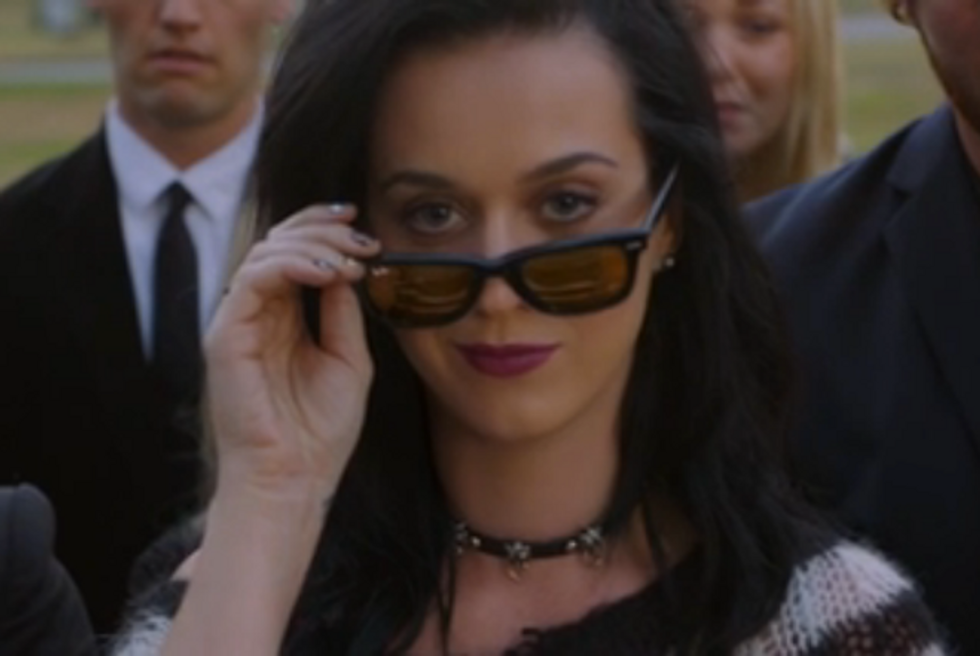 The setting: a funeral. A candy-colored pop star is being laid to rest.
Her fans, clearly, are distraught.
But there's one person in attendance who couldn't be happier.
We're not sure what to expect from Prism-era Katy Perry, but she seems to be making it fairly clear her bubblegum days are over. Whether that's reflected in her songwriting... well, let's just say that no. 1 singles are a hard addiction to break.