Whoa!
Katy Perry looks totally unrecognizable on the cover of the new Wonderland magazine!
The 30-year-old is known for changing her hair color, and over the years has rocked just about every hue you can think of—even managing to change her hair color twice in one night at the Grammys—going from lavender on the red carpet to jet black on the stage.
But platinum blonde is definitely a new look, and it kinda suits her…which, may be because she's actually a natural blonde!
Yep, really!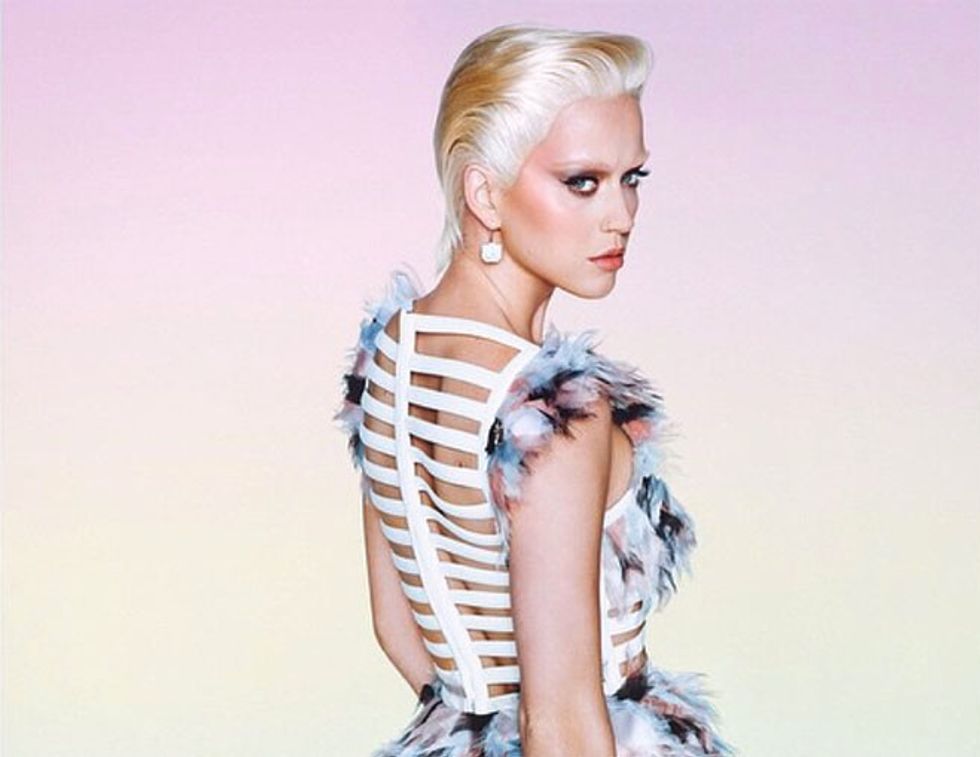 In line with Perry's love of rocking new looks, Wonderland shot three different covers of Katy in three different personas—one with the platinum blonde 'do, and two with a deep red bobbed wig.
According to the magazine:
The covers see the pop chameleon showcasing just how versatile she is, adorned in Fendi, Christian Dior and Chanel. We're sure you'll agree she looks mesmerizing, after all as Katy put it it's one of the favorite shoots I've ever done.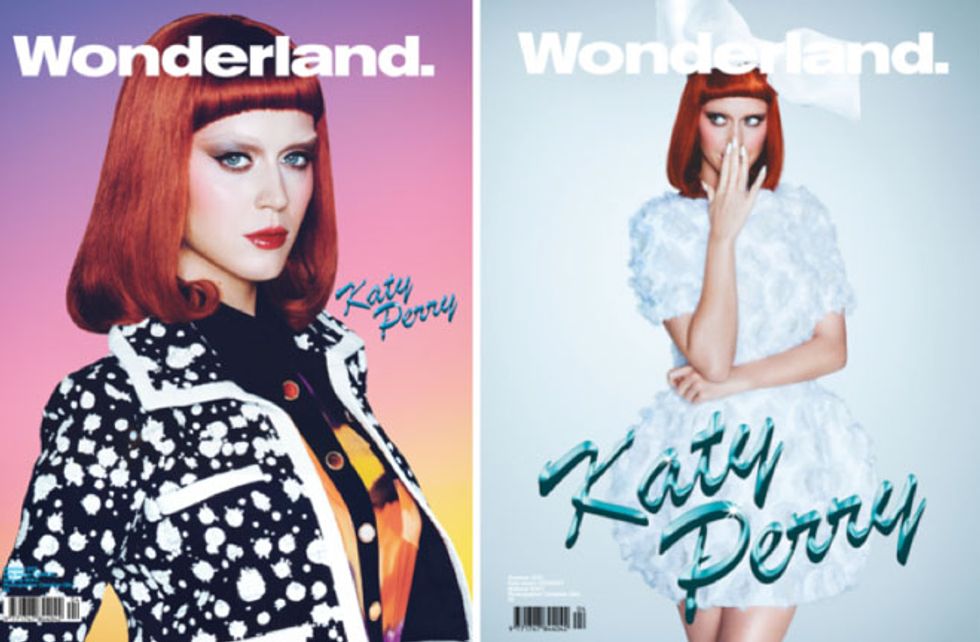 Well, she certainly looks a damn site better than she did on Monday night at the Met Ball in NYC.
Wearing a horrific fishtailed Moschino graffiti dress, long gloves and carrying a spray paint can-handbag thing, Perry, complete with a 'Kris Jenner' black pixie wig, scored a complete red carpet fashion fail.
But perhaps there was more to that Kris Jenner wig than meets the eye—as, it turns out Perry is a HUGE fan of the momager, along with the rest of the Kardashian klan.
"Kris Jenner is very important to me," Perry raved to ET. "That is not sarcastic at all. She has a great sense of humor and she's kind of like the mother of everyone.
"I was thinking the other day, we've all had our own commentary on the Kardashians, but if they hadn't existed, we wouldn't have had the fantastic Bruce Jenner who is just evolving everybody right now with all of his wonderfulness. So, the Kardashians in my book are completely valid."