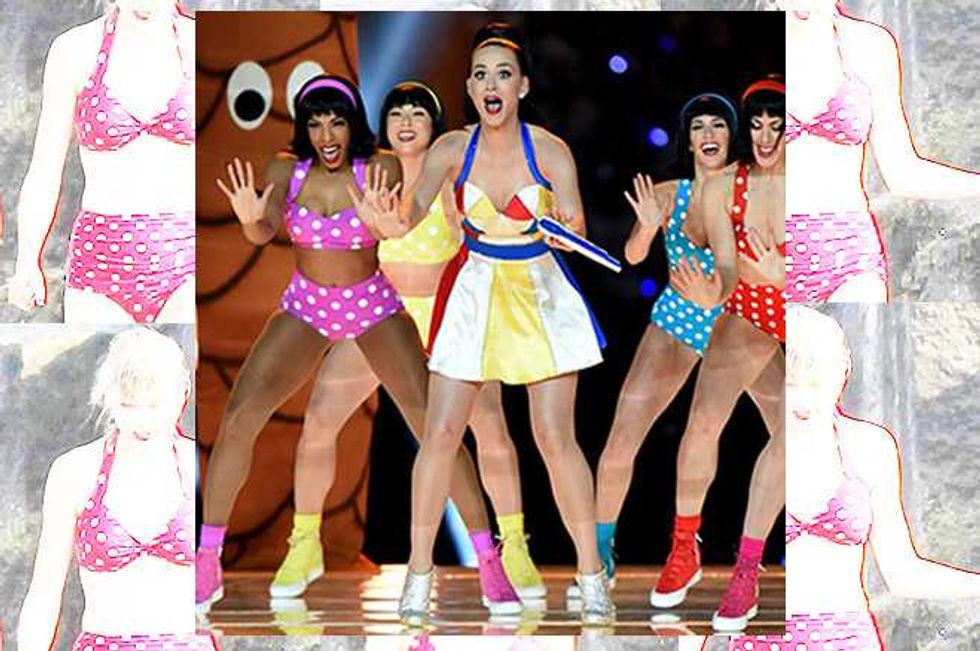 Those hoping Katy Perry would dis Taylor Swift during her Super Bowl show will have to settle for a subtle swimsuit jab, but it's better than nothing, right haters?
Outfitting her back-up dancers in retro polka dot bikinis was the perfect way to needle Swift, who started the feud by accusing Katy of stealing her back-up dancers in 2013.
The three dancers who jumped ship and joined Katy's tour were originally Katy's dancers, but Taylor was said to consider them 'family.' This inspired Taylor's song 'Bad Blood' and the battle was on, complete with bitchy insults and social media innuendos.
While the swimsuit reference may seem obscure, Taylor's appearance in an identical red and white bikini a couple of years ago launched a desperate hunt by envious online shoppers. So In its own way, the swimsuit is iconic.
Katy also posted a photo cuddling up to John Mayer after the show, perhaps to remind Taylor of her famous heartbreak at the hands of the womanizing douche singer-songwriter.
Listen up, if you're looking for higher stakes in this classic celebrity cat-fight: Rumor has it that Katy and Rihanna are planning to fuck with Taylor during the upcoming Grammy Awards.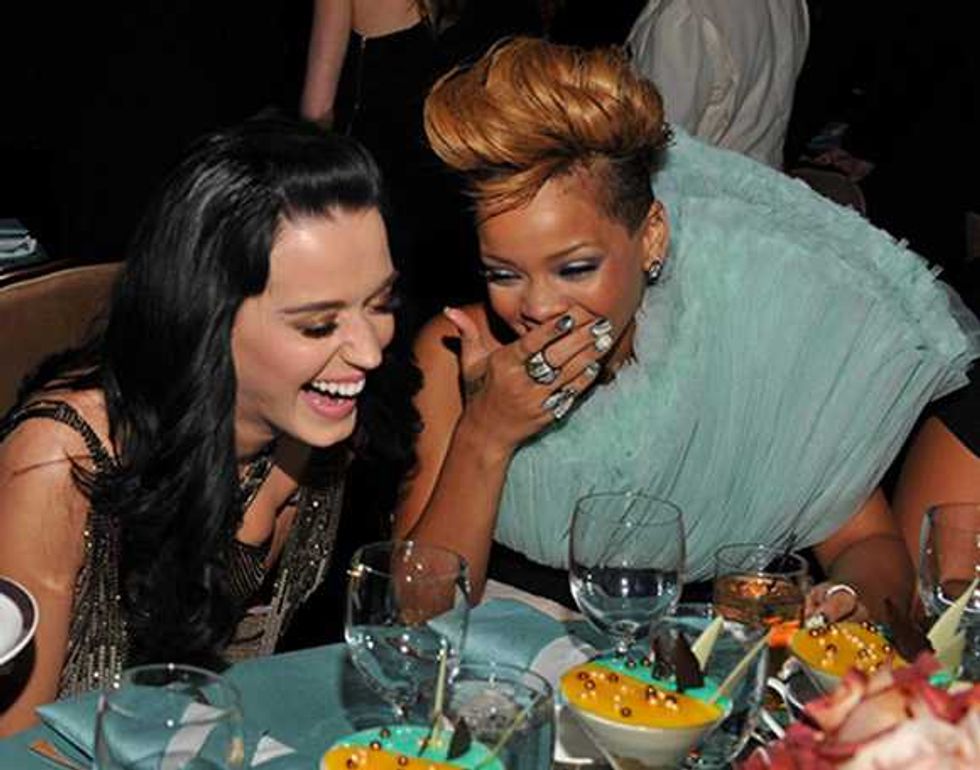 I think we deserve something memorable, don't you? It's been years now since Kanye interrupted Taylor's speech at the VMA's!
Please god, to quote Morrissey, please please let me get what I want!