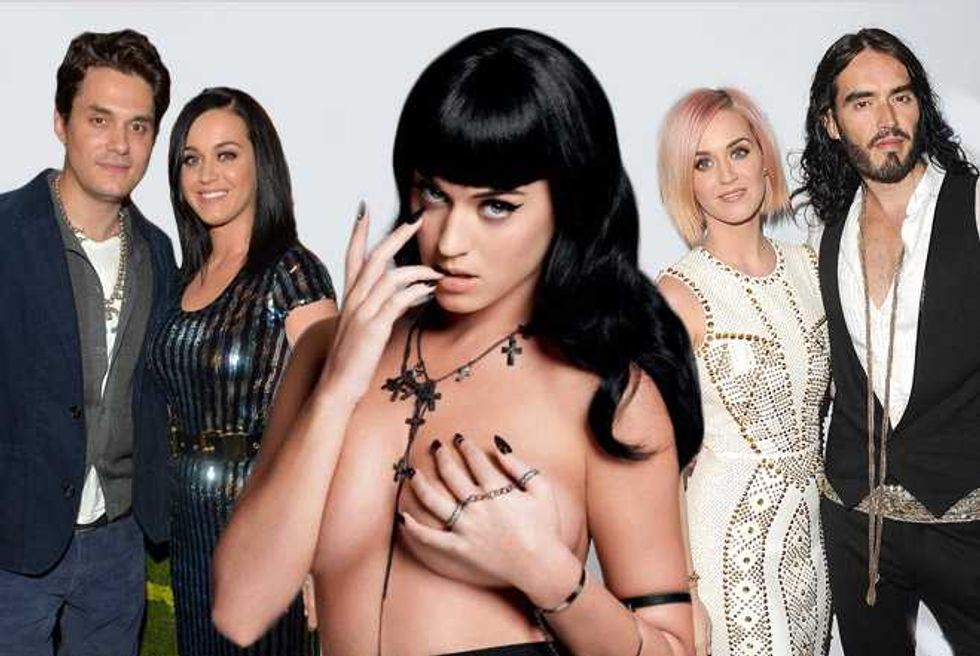 Katy Perry is dishing on her past loves, sex life and therapy.
The 29-year-old spills on former hubby Russell Brand and most recent ex-boyfriend John Mayer in the new issue of Cosmopolitan.
Perry admits she struggled to come to terms with the end of her 14-month long marriage to Brand, but that it's all water under the bridge now.
"It feels like a hundred lifetimes ago, so it's like digging up an old grave," she says. "A lot of therapy has happened and a lot of understanding and growth. Sometimes you have to go through all this shit to get your grips on life and figure out what the next boundaries in your love life are going to be.
"You have to go through the mud in order to find that peaceful place. In the long run, it was necessary for me to have more of a teammate.''
Meanwhile, Perry claims she still has a "lot of respect" for Mayer, whom she split from in February.
"I know it sounds really hippie-shit, but I'm living in the now and not fantasizing about the future or [being] torn up about the past," she says.
"I have a lot of respect for [John] still, and I know it goes both ways. There's no bad blood, but I'm sure there will be inspired songs."
How very Taylor Swift.
And then there's her sex life.
Katy admits she isn't 'super strict' when it comes to her bedroom antics, but claims she has never had a one night stand.
"I'm not like Professor Higgins with my sex life. I'm not super strict," she says. "For me, the most important thing about sex is connection."
For the best deals on Katy Perry tickets on her Prismatic World tour Check out TiqIQ.com