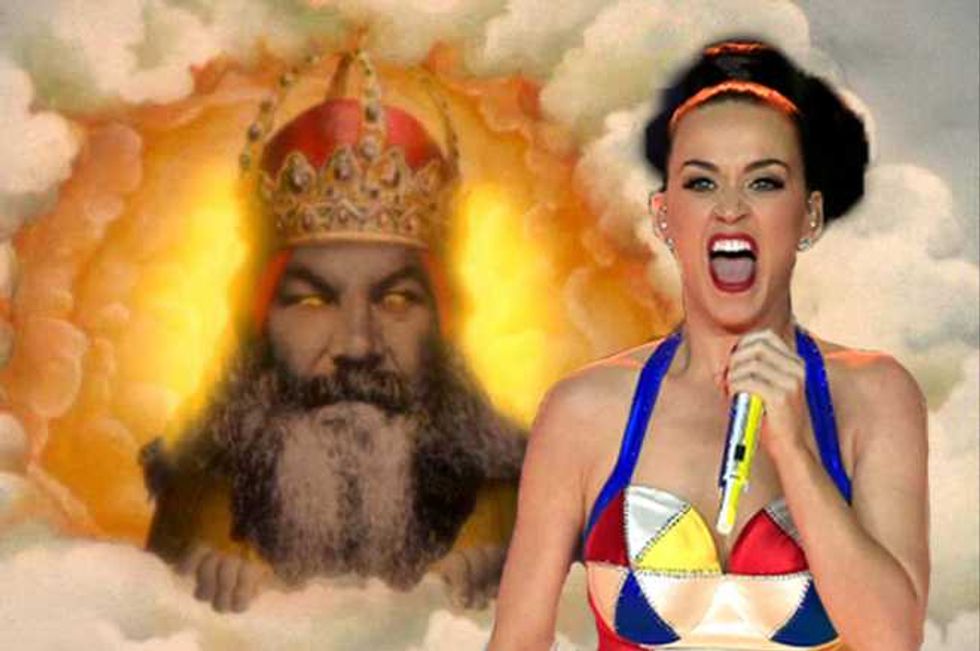 Did you know God is a Katy Perry fan? Well, Katy certainly thinks so.
The singer was talking to Ryan Seacrest about her Super Bowl half time show, explaining how she readied herself for the high-pressure performance.
In a comment of breathtaking narcissism and arrogance, Katy stated God spoke to her through some "random guy", on a headset she had never used before.
Yep:
"I over prepared myself and did a lot of prayer and meditation," Katy told Ryan at the Grammys on Sunday. "It's funny, I was praying and I got a word from God and He says, 'You got this and I got you.' And then I was on top of the lion and a guy, a random guy, just looked on me with a headset that I've never communicated with before and he just looked me straight in the eyes and said, 'You got this.' And I was like, 'Oh, this is God confirming I can do this."
So let's get this straight, shall we? Katy Perry thinks she is SOOOO important GOD HIMSELF wanted to help her with the half time show (either way it didn't work, Missy Elliott OWNED it). And according to her, the most supreme being in the entire universe can't come up with anything more encouraging than "you got this".
SERIOUSLY KATY???