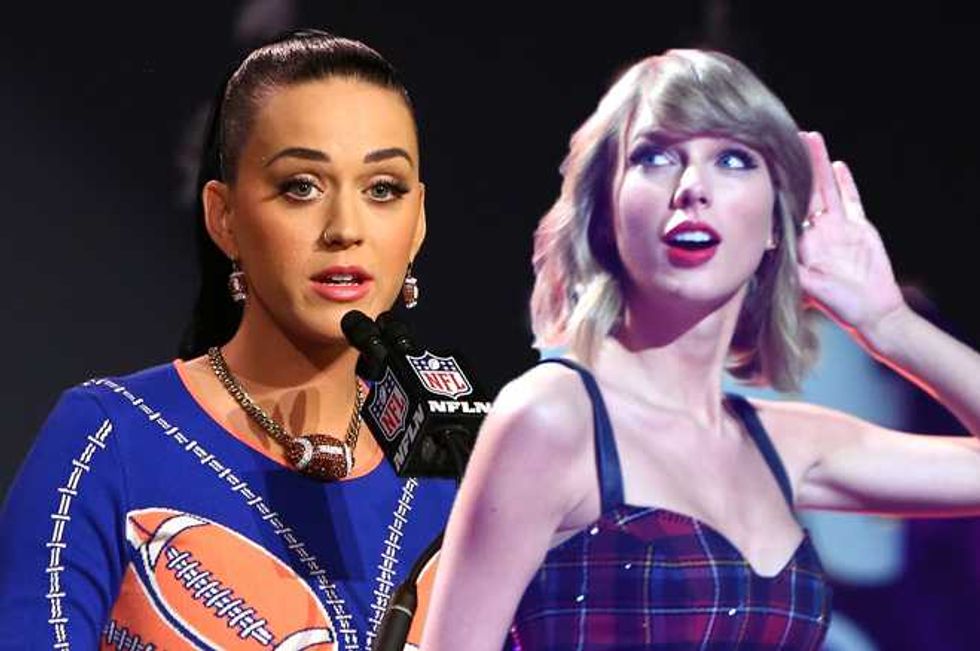 Katy Perry is addressing her feud with Taylor Swift, saying she won't stand for anyone defaming her.
The Roar singer spoke to Billboard ahead of her Super Bowl halftime show this Sunday when the Taylor question came up.
According to Katy, she isn't going to take any more jabs from the 1989 star laying down.
"If somebody is trying to defame my character you're going to hear about it," warned Katy.
The feud between Taylor and Katy has really ramped up over the past year—Taylor's song Bad Blood was clearly written about Katy, a girl she referred to as her "straight-up enemy."
The day after the story went up online, Katy cryptically tweeted "Watch out for the Regina George in sheep's clothing..."
The spat has shown no signs of dying down—As Popdust previously reported, DJ/producer/longtime Tay Tay hater, Diplo got involved last week by calling Swifties "disgusting, evil human beings."
So can we assume Katy is going to say something about Taylor at the halftime show? Dammit, we might actually have to watch the Super Bowl now!
Until then, check out Popdust's gallery of all the people Taylor Swift has been accused of "feuding"with: