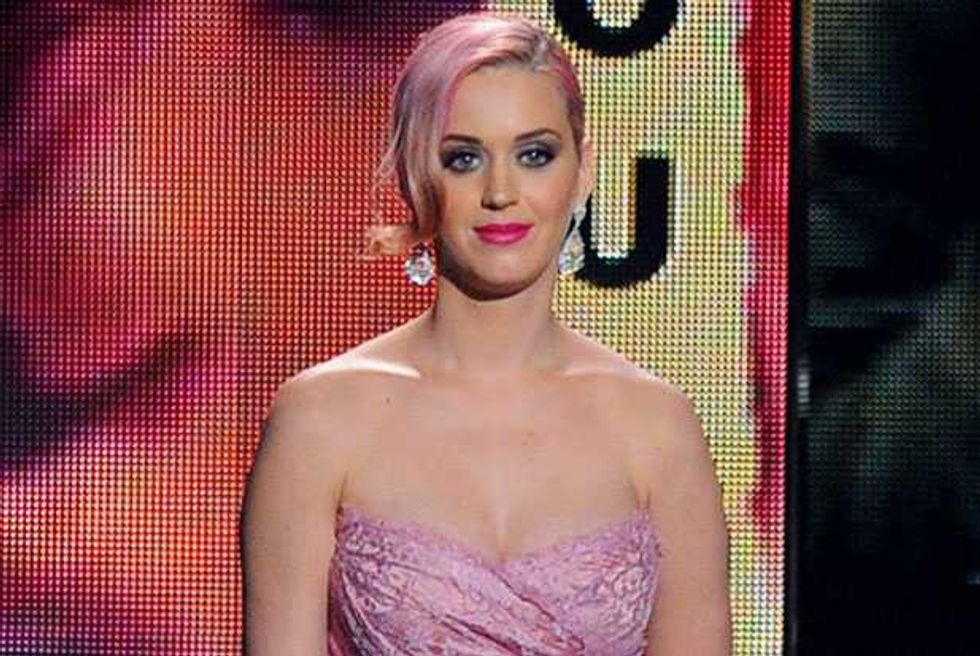 Katy Perry has pulled out of her scheduled appearance at the annual People's Choice Awards on Wednesday night, following an announcement on Twitter. With news of her split from husband Russell Brand—who was reportedly "uninvited," or similarly decidedly to forgo the event—still fresh in our minds, it's hard not to assume personal stress has something to do with it, unless she's needed to assist at the New Hampshire primary this week, or got an invitation to Babyonce's naming ceremony. From the woman herself:
Unfortunately I will not be able to attend the People's Choice Awards. I want to thank u all for voting for me, fingers crossed! #KATYCATS

— Katy Perry (@katyperry) January 9, 2012
The announcement comes just two days after Perry broke her digital silence by thanking fans who "made [her] heart happy again," and offering her thoughts on some of the swirling rumors that nabbed numerous headlines:
Concerning the gossip, I want to be clear that NO ONE speaks for me. Not a blog, magazine, "close sources" or my family.

— Katy Perry (@katyperry) January 8, 2012
Perry is nominated for nine awards, including Favorite Pop Artist, Favorite Female Artist and Favorite Song of the Year ("E.T."). Voting for the PCA's music categories has ended, so it's likely Russell Brand's December 30th paperwork won't score her any last-minute sympathy votes—not that she needs them—but her absence will be a disappointment to those awaiting her first public appearance following the split. If Perry does take home some hardwear, as she's expected, we wonder what the lucky presenter will have to awkwardly read off the teleprompter. Start pitching your own secret code for "Sitting at home with takeout while crying in front of The Bachelor" in the comments below.