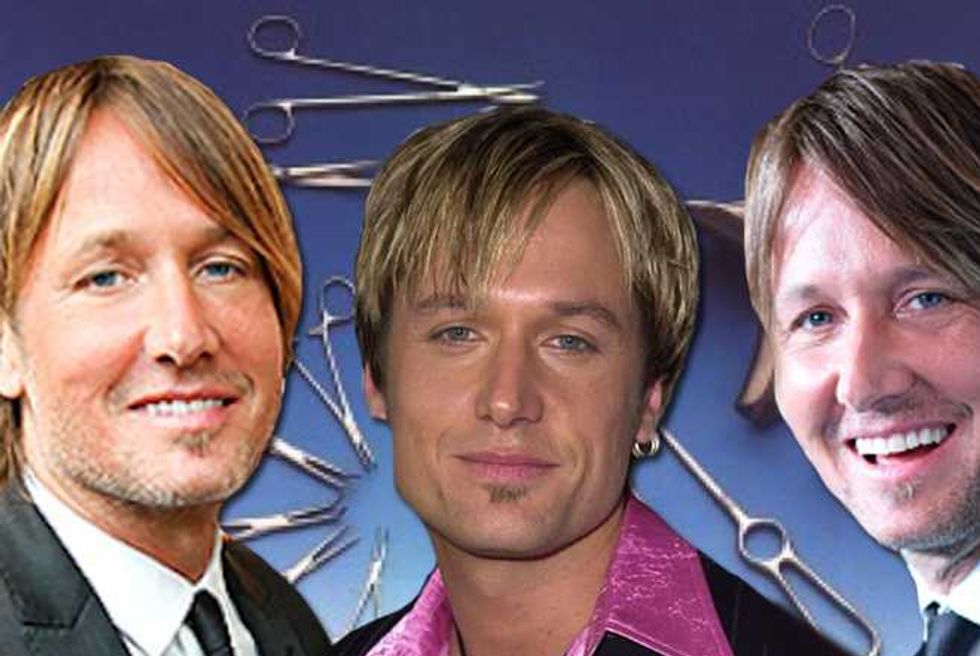 Keith Urban still has those rugged good looks that helped shoot him to fame—along with the amazing voice and musical talent, natch.
But, is it just us, or are those rugged good looks looking…well….. somewhat less rugged with time?!!
Keith Urban Is A Bona Fide Sex God Apparently
Urban's Oscar winning wife, Nicole Kidman, has been vocal about her disdain for plastic surgery—when it comes to maintaining her visage—insisting that plain and simple keeping out of the sun, and a rigorous skin regime are behind her frozen-in-time face.
"I wear sunscreen, I don't smoke and I take care of myself, and I am proud to say that," Nicole claims.
However, after years of rumors and reports to the contrary, the 48-year-old did finally cop to trying Botox back in the day.
Nicole Kidman And Keith Urban Married After One Month Of Dating
"No surgery for me," Nicole told Italy's La Repubblica. "I did try Botox, unfortunately, but I got out of it and now I can finally move my face again."
[Somebody might want to inform Kidman's face of that fact…. ahem]
Meanwhile, what about Urban? Is the 47-year-old Voice Australia judge plastic fantastic, or au naturel?
Plastic surgery sites have been awash with speculation that Keith has had a little "something" done ever since he first hit the big time—with everything from dental veneers, to Botox, to cheek fillers and implants being mentioned.
Best Plastic Surgery Makeovers
Not surprisingly, Urban has kept schtum on the subject, but we spoke to an expert to get their opinion.
Dr. Anthony Youn weighs in on the singer's eternal boyish looks:
"Keith's face looks like he's had a recent visit with a plastic surgeon," Dr. Youn tells Popdust exclusively. "His cheeks, especially his upper cheeks, look fuller and more plump than they used to.
"I suspect that he may have undergone injections of a cheek filler like Voluma to fill out the grooves in his cheeks, otherwise known as the tear troughs. His face definitely looks smoother than it used to!"
Hmmm... perhaps Keith has just started using his wife's magical sunblock?