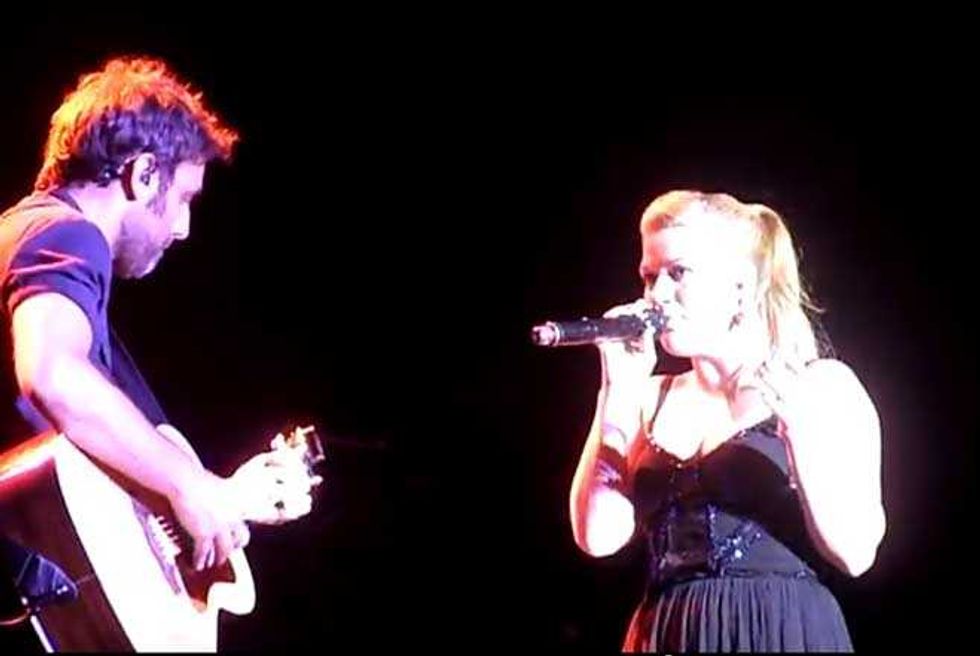 "Anybody know Carly Rae Jepsen? Anyone know 'Call Me Maybe?'" Kelly Clarkson asked last night, probably rhetorically, at the Mixtape Festival in Hershey, Pennsylvania. Considering she put the microphone to the crowd to help her sing the first chorus, we're betting she probably has a good idea with how familiar the crowd is with the Song of the Summer—not to mention that Our Girl Carly Rae Jepsen herself is also a performer at the festival, taking the stage later today.
Anyway, she proceeded to cover Our Girl's signature tune, with a nice acoustic version, though she expressed confusion over it twice: First before the song, when she said she didn't get the 'maybe' part ("Because I'm like, 'Boy you better call me or leave it alone'), and then after the song, when she got confuzzled over the "Before you came into my life, I missed you so bad" refrain ("Who did you miss? Because you didn't know them!") True, Kelly, but that's sort of the point, isn't it?
Cover it a couple more times, we're sure you'll get it soon enough.