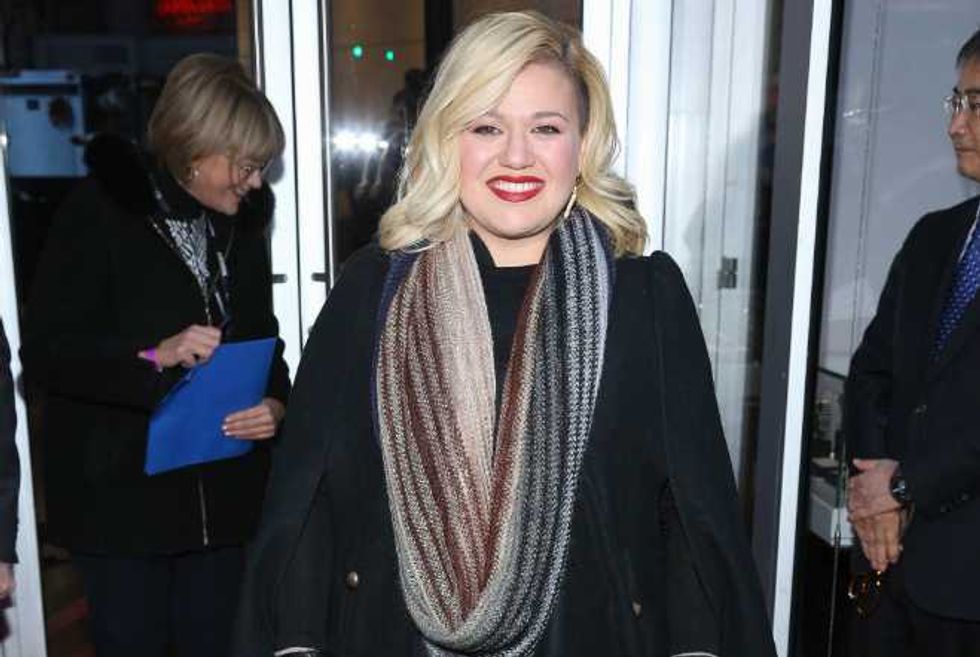 Kelly Clarkson has spent 2014 settling into married life, having a baby, and best of all (for us, at least!), working on her seventh studio album.
The 32-year-old opened up about the record in the latest issue of People magazine, calling it both awesome AND innovative.
"The next record is more innovative," she said. "It's really, really awesome."
To be fair, Kelly says this every time she's about to drop a new album, and every time the music turns out to be the same kind of empowering, soulful pop-rock that we're used to from her -- not that we're complaining.
Kelly's albums are always flawless, so whether the next one turns out to be innovative like she says or ends up being the same old thing, it won't matter. Either way, it'll slay! Or should I say sleigh, since Wrapped In Red is currently racing back up the charts right now?