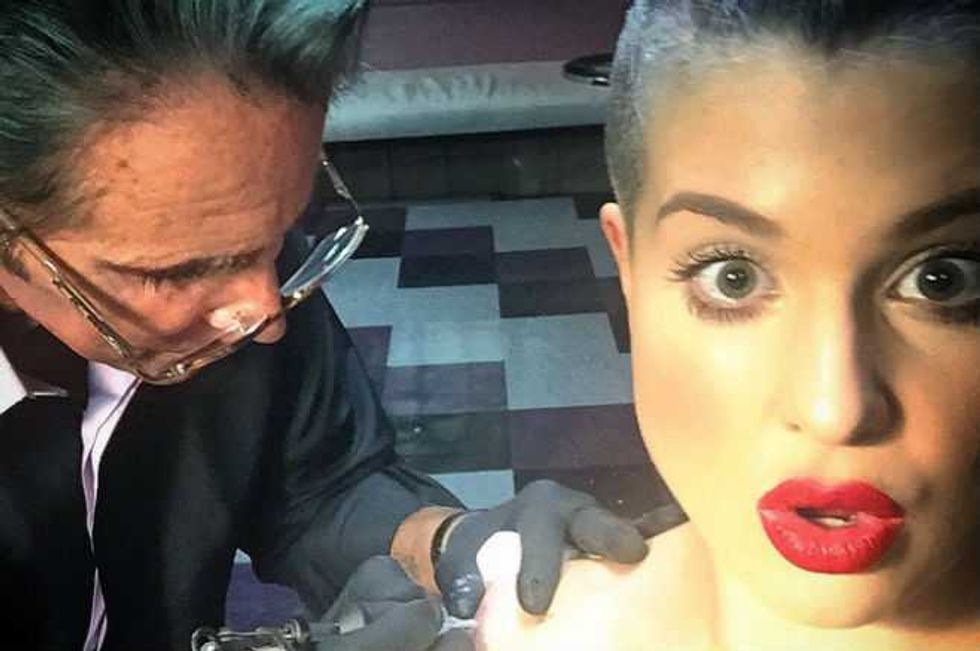 Kelly Osbourne is honoring her late friend Joan Rivers with a beautiful little bumblebee tattoo.
Kelly took pictures as she got the new ink at Shamrock in Hollywood, explaining why she chose the little critter to remember Joan by.
"Getting a tattoo from tattoo legend #MarkMahoney @sharmrockSocialClub!" the 29-year-old captioned an Instagram picture on Thursday. "In honor of you @joanrivers…'If you looked at aerodynamics, at science, the bumble bee should not be able to fly. "'Physically, it was just not anatomically equipped to soar. Yet it did, defying gravity, defying logic. The bee was a creature that defied and beat the odds, a miracle.' Thank you for being my Miracle @joanrivers."
So sweet...Kelly has known Joan her whole life, appearing on The Joan Rivers Show with the rest of the Osbournes in 1991, when she was just 6 years old. And then of course they were co-hosts on E!'s Fashion Police.
RIP Joan! We all miss you!