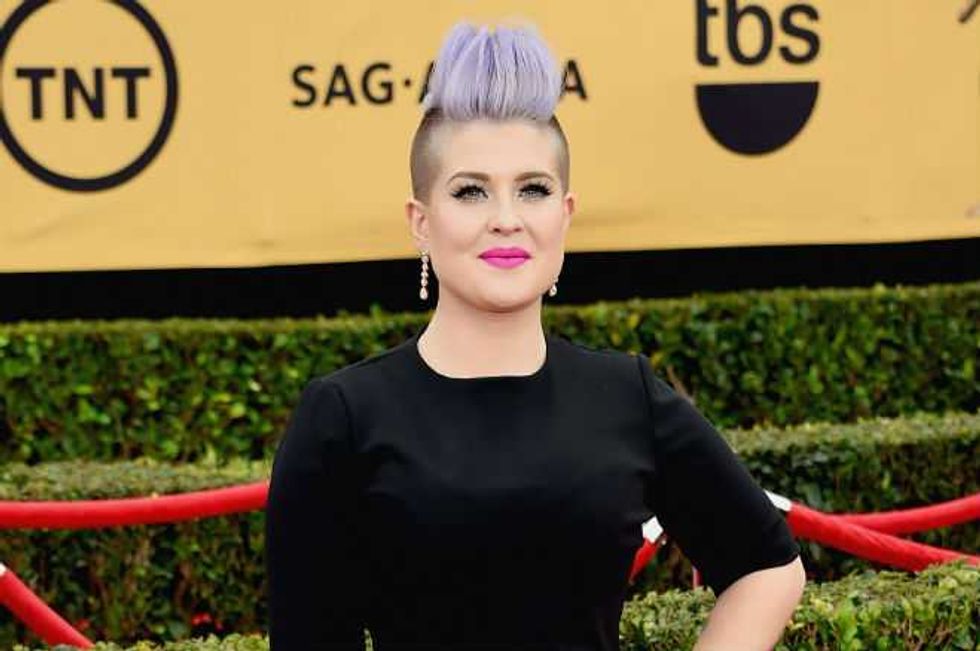 Kelly Osbourne quit Fashion Police following the whole Giuliana Rancic/Zendaya scandal.
The purple-haired daughter of Ozzy and Sharon Osbourne was upset about comments Giuliana made about Zendaya, even though G apologized more than once and Zendaya accepted her apology.
Kelly posted a series of indignant (and embarrassingly spelled) tweets where she made vague threats about leaving the E! show:
"Im giving everyone involved 24 hours to make it right or the world will hear how I really feel. contactually Im not allowed to speak!" she tweeted. "I DID NOT MAKE THE WEED COMENT. I DO NOT CONDONE RACISM SO AS A RSULT OF THIS IM SEREIOULSY QUESTIONONIG STAYING ON THE SHOW!"
If you could read any of that, well done.
Billy Bush did not take kindly to this and accused Kelly of throwing Giuliana under the bus. Kelly's drug-addled zombie of a father took issue with Billy criticizing his daughter and threatened him with physical violence and now - Kelly has quit!
"Kelly Osbourne is departing E!'s Fashion Police to pursue other opportunities, and we would like to thank her for her many contributions to the series over the past five years, during which time the show became a hit with viewers," the network said in a statement far more gracious than she deserved.  "Fashion Police will return, as scheduled, on Friday, March 30th at 9:00 p.m. and no decisions have been made on her replacement."
"Pursue other opportunities" meaning "use her parents' fame to get yet another job she is in no way qualified for". The idea of Kelly giving fashion advice to ANYONE is a complete and utter farce.
Don't let the door hit you on the way out, honey...