Kelsey Grammer has had some major tragedies in his life to contend with.
His sister was raped and murdered, his father was shot and killed, his half brothers both died in a diving accident, his close friend and producer was on American Airlines Flight 11 on September 11 and he has fought some heavy substance abuse problems.
In a new interview with Vanity Fair he speaks of his struggle with self-forgiveness following his 18 year old sister Karen's murder.
Grammer wasn't even in the same state when the murder happened but nonetheless he feels guilty for not protecting her.
Speaking about his substance abuse history, Grammer said;
"

I'll speak to the straight of it. That was the time when I could not forgive myself for my sister's death.

It's hard to explain. It's not rational. But it happens anyway. I know a lot of people who've lost their siblings and blame themselves."
The actor seems to have found some sort of peace around Karen's horrible death, but it's never far from the surface. Her killer has been up for parole twice since his 1975 conviction—it has been denied both times, in part due to Grammer's objection and heartfelt testimony.
VF asked what he'd learned from the tragedy;
"

That everyone of us is going to experience some terrible loss. I just got a big dose. For every story you hear that's tragic, there's another that's equally tragic or more so. I think you come to look at it as part of life."
The Frasier actor has been married four times and has six children, with his first daughter named after his late sister.
He's now found happiness with wife Kayte Walsh and boy does he deserve it.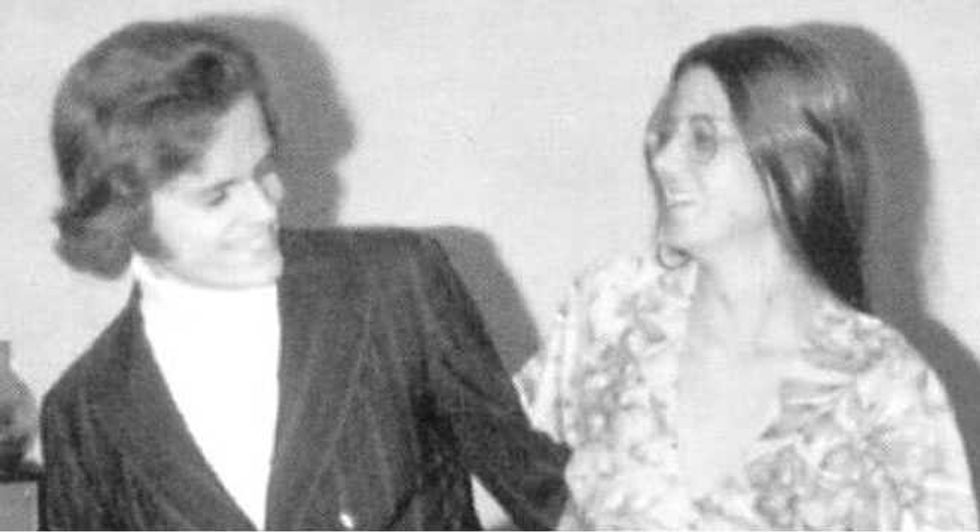 Kelsey and Karen Grammer during the 1974 Christmas season, less than a year before she was murdered.