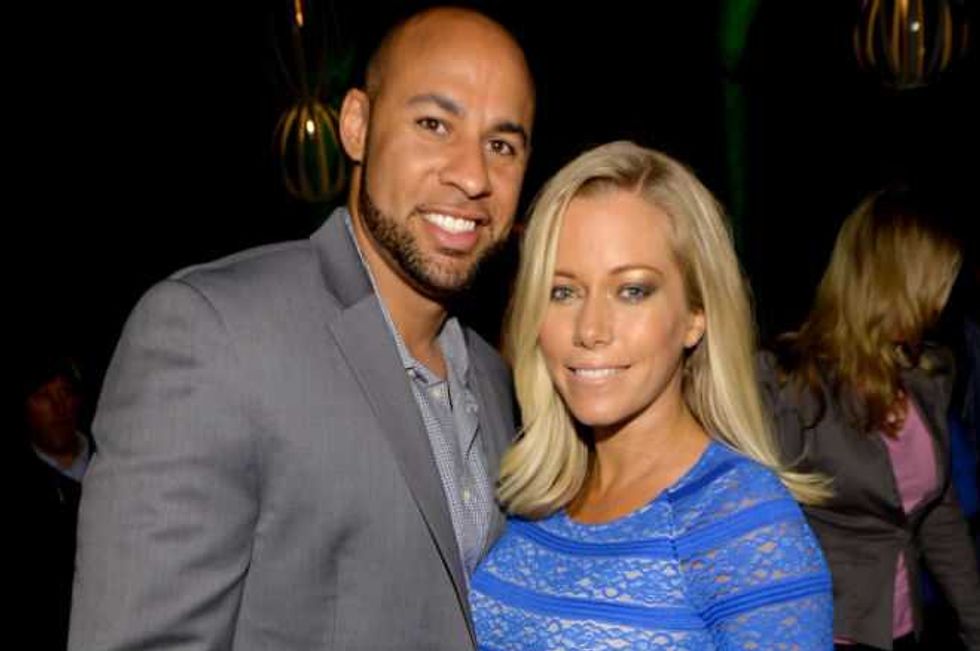 Poor Kendra Wilkinson is having a terrible time dealing with allegations Hank Baskett cheated on her with a transsexual model while she was pregnant.
The 29-year-old is said to be completely heartbroken and humiliated by her husband's alleged actions and doesn't know what to do next, especially as they have two children to think about (Hank IV, four and a half and Alijah Mary, eight weeks).
"She wanted to throw Hank out but couldn't because she is healing [from her daughter's delivery] and needs help with the kids," a source told People. "She confronted Hank, [but] he denied it until he found out that the woman took a lie detector test and had to admit it. She feels so stupid walking around like her life was so perfect and that her marriage was so solid. She feels like such a fool."
Hang in there Kendra - you can do better than him!