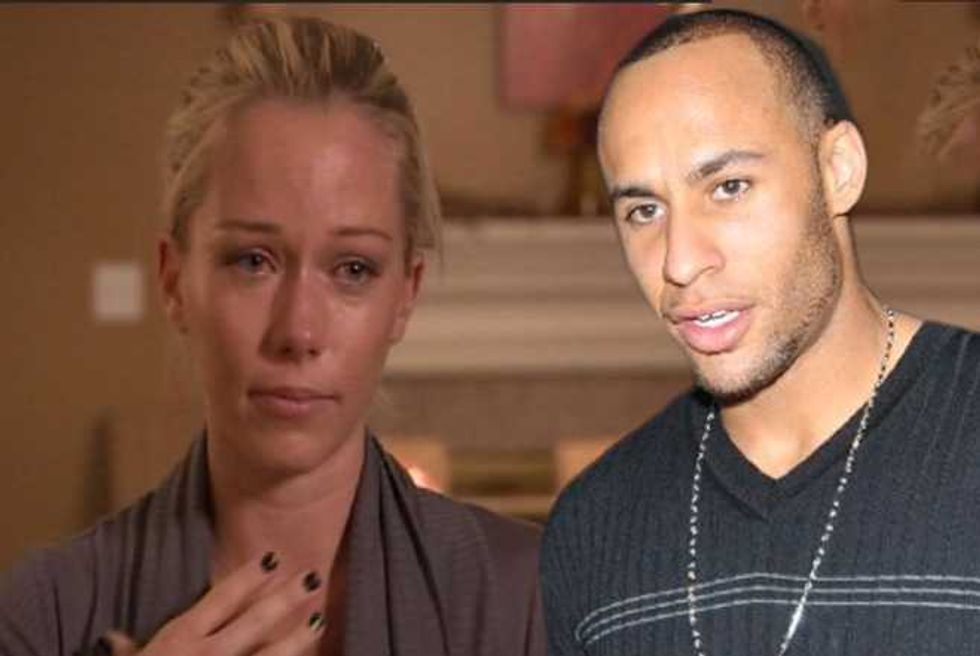 Kendra Wilkinson didn't take a Louisville Slugger to both of Hank Baskett's headlights, but she did punch holes in his walls.
She didn't believe it at first. How could she, a Playboy Playmate be cheated on by her adoring husband? She even laughed it off! Hank would never cheat! Let alone while she was 8 months pregnant! Let alone with a transsexual model!
Oh, but she was wrong, and when Hank, 31, didn't publicly deny the allegations, she grew suspicious and started looking into matters, eventually discovering a strange charge on his credit card.
Kendra hit the roof! I mean, the walls. Then she took it one step further and flushed her wedding ring down the toilet!
"She flipped out," a source tells Us Weekly, adding that she punched the walls in the family's home, threw their wedding pictures in the pool, and even threw her ring into the toilet. "She was extremely angry."
Kendra fled to Mexico with their son Hank Jr., 4, and went into a deep depression.
"She's devastated," the source says. "Her life has fallen apart."
Friends fear this turmoil could launch her into a second bout of post-partum depression.
"Everyone is checking in constantly," the insider adds. "Between the baby hormones and this, friends worry she could be in a dangerous place"