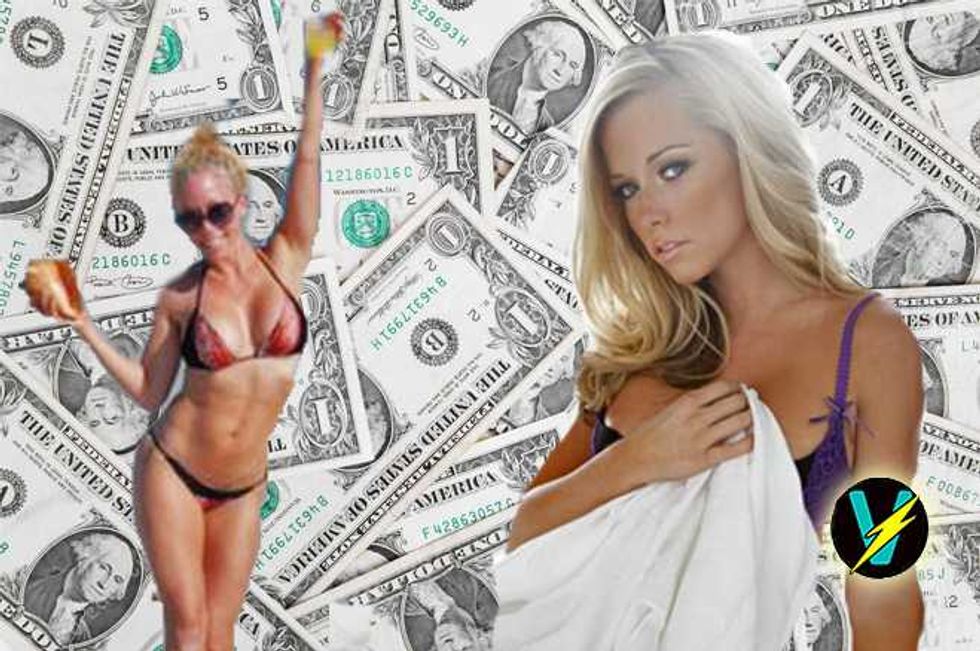 Kendra Wilkinson once took up stripping for six months to see how much money she could earn - and BOY did she earn a lot!
The Playboy model made $4000 on her first night, and $500,000 in six months. Kendra was just 18 at the time, with no experience whatsoever.
"I just woke up and said, 'I want to strip,'" the 29-year-old told her costars on British reality show I'm a Celebrity...Get Me Out of Here! "I'm just, like, a free spirit, and I'm like, 'I just want to see how much money I could earn.' My first night there, I made $4,000 just by sitting with a guy. Because I was a new girl, and he just wanted to sit with me and get to know me. Four grand! The next day, I was like, 'Um, I gotta quit dental assisting.'

"When I was a stripper, I didn't know what to do, how to do it. I just kinda walked around the pole, took my clothes off...and money just came flying at you. I only stripped for a couple months. But I made bank. Just cash, fucking cash everywhere. I didn't know what to do with it."
So there you go. While you're slaving away at your nine to five job, Kendra earned a cool half million just getting her tits out. Worth it, or not?