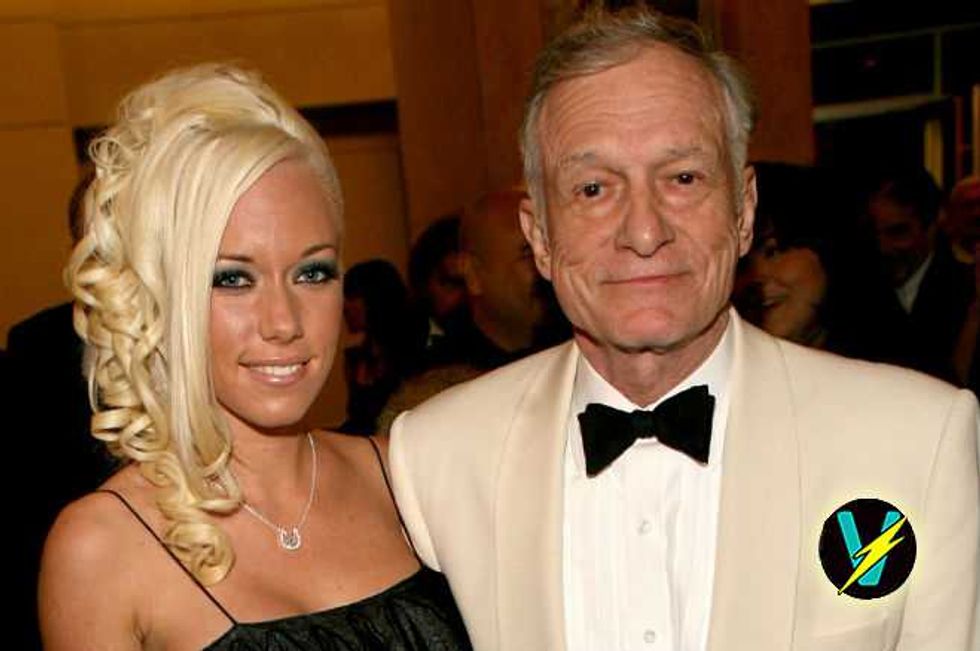 Kendra Wilkinson is opening up about her time spent in the Playboy mansion, when she was just 18 and one of then-78-year-old Hugh Hefner's "girlfriends".
According to the model, she had no idea sex would be part of the equation when she moved in - but insists nothing was forced upon her.
"[Hugh] asked me to be one of his girlfriends and I was like, 'I don't know what that means, but hell yeah I'm there'. He asked me to be part of the Playboy Mansion and I accepted, of course," she told people on UK reality show I'm A Celebrity. "I went by straight away but I didn't know that sex was involved. He'd ask if you wanted to go upstairs, and that was that. I was 18 and he was 78. ... You're not obligated [to have sex], it's your choice. He really looks at the women in his house as relationships. ... They all sleep with him -- but they're also the greatest people."
Sorry but that is SO GROSS. Just because Hugh didn't overtly say "Have sex with me or you're fired" doesn't mean there wasn't pressure. Hope it was worth it, Kendra!