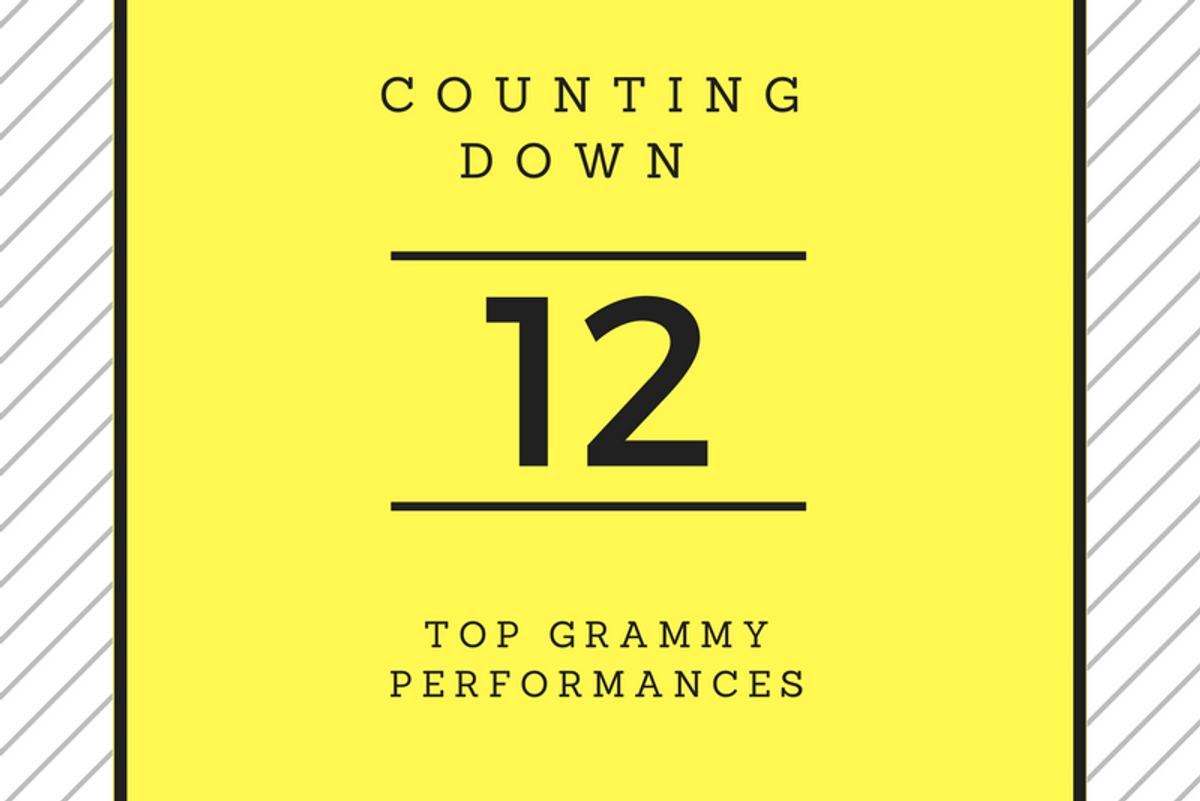 It's time! Music's biggest acts (mostly) are all under one stage, ready to celebrate the 59th GRAMMY Awards. Included in the night's performances are a very pregnant Beyonce', Chance The Rapper, Carrie Underwood, Bruno Mars, and Demi Lovato.
While the GRAMMYs are known as a night of celebration, fashion, an camaraderie, what most people are tuning in for are the performances. Tonight is extra special as both Prince and George Michael's are slated to have tributes tonight.
So that had me thinking, what are some of the best GRAMMY performances. As a general note, any performances with Prince are left off because Prince was very particular about owning all of his work (though last week it was announced that his music would be featured on other streaming sites he previously denounced). Take a look at the top 12 performances, then let's talk about it on Instagram and twitter.

12. Pink, Glitter in the Air", 2010
11. Beyonce', "If I Were A Boy", 2010
10. John Mayer, "Gravity", 2009
9. Lady Gaga, "Born This Way", 2011
8. Adele, "Rolling In The Deep", 2012
7. Mick Jagger ft Raphael Saadiq, "Everybody Needs Someone to Love", 2011
6. Dixie Chicks, "Not Ready To Make Nice", 2009
5. Michael Jackson, "The Way You Make Me Feel", 1998
4. Kendrick Lamar, "Alright",2016
3. Jennifer Hudson, "I Will Always Love You", 2012
This was hours after Whitney Houston's death and I still get chills.
2. Eric Clapton, "Tears In Heaven", 1993
1. Mary J Blige, "No More Drama", 2002