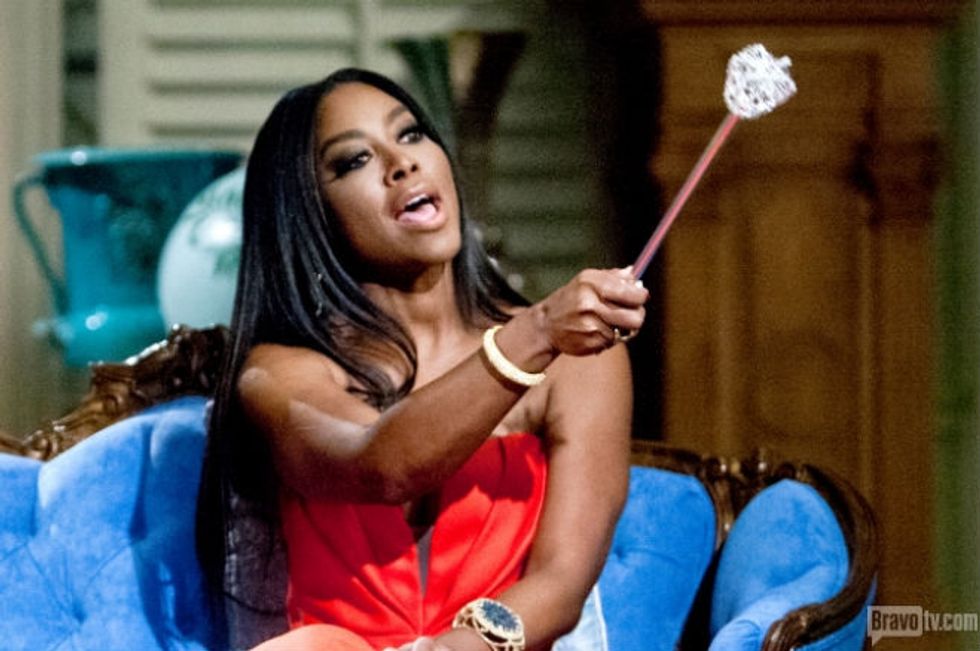 Kenya Moore is the queen of shit-stirring, so of course she is pretending to consider leaving The Real Housewives of Atlanta after that reunion brawl where we all saw Porsha Stewart whoop her behind.
While we can all agree that violence is NEVER the answer, it's completely understandable how the situation escalated. Despite his protestations, Andy Cohen knew EXACTLY what would happen by letting Kenya use props (?!) in an environment like that and run riot over her cast members.
Andy we love you but, come on - NO ONE believes you didn't see that coming! Own your mess!
"We all agree that we don't condone violence," Kenya told the Associated Press. "We've become angry with each other, we've threatened each other and gone to the edge. But at the end of the day, we know there's a line. If there are no consequences, then where does it end? She is a granddaughter of a civil rights leader. She does not have the tools to navigate this process. It's just very unfortunate and sad. If I was in her position, the first thing I would do is apologize."
Way to own your part in this debacle, Kenya. Classy, classy dame.