Kesha Shows Off a More Natural Look On 'Teen Vogue' Cover
Now that Kesha's dropped the dollar sign and reinvented herself from a glittery puking party animal to a chic bohemian beauty, she finally met the standards for a Teen Vogue cover.
Speaking about her stylish transformation, Kesha said, "The insanity is not gone forever; it's still there. I've only decided to wipe off all the face paint and try to wear beautiful dresses instead of completely insane things. I want to be more conscious of fashion because it's an art form. Growing up relatively poor in the South, I closed myself off from it because it was so far out of my reach."
She continued, "I remember thinking, I don't want to be pretty. Don't call me pretty. If somebody called me that, it was almost offensive—I would put on more eyeliner or draw things down my face. There was a defining moment about six months ago—I think it was a breakup—where I decided that maybe I do want to try to be pretty—I want to just try."
Kesha's pretty. Of course, now she looks like Kesha dressed as Nicole Richie, but she's pretty. Always has been if you ask me.
In addition to being pretty, the woman formerly known as Ke$ha is also working on her third studio album -- one that will probably be a lot different to 2012's Warrior.
"The whole process has made me so much stronger," she said after revealing that she penned 14 new songs in rehab, "and ready to take my life by the horns and make a record that I'm going to be proud of and not care what anybody else thinks!"
Bring it on, Kesha Rose.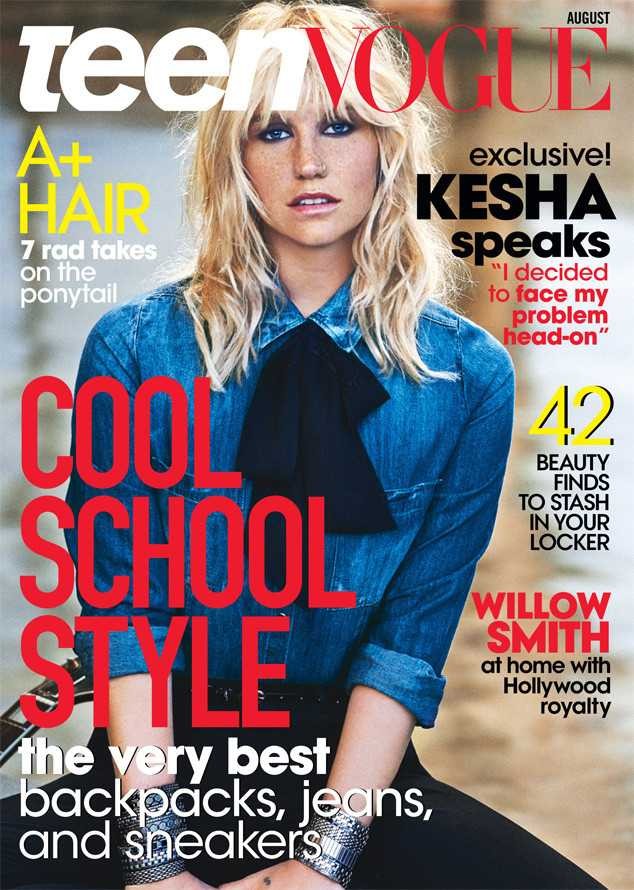 [Via Teen Vogue]
For the best deals on Kesha tickets visit TiqIQ.com