MUSIC
The pop star examined her past and future in a new interview with Billboard.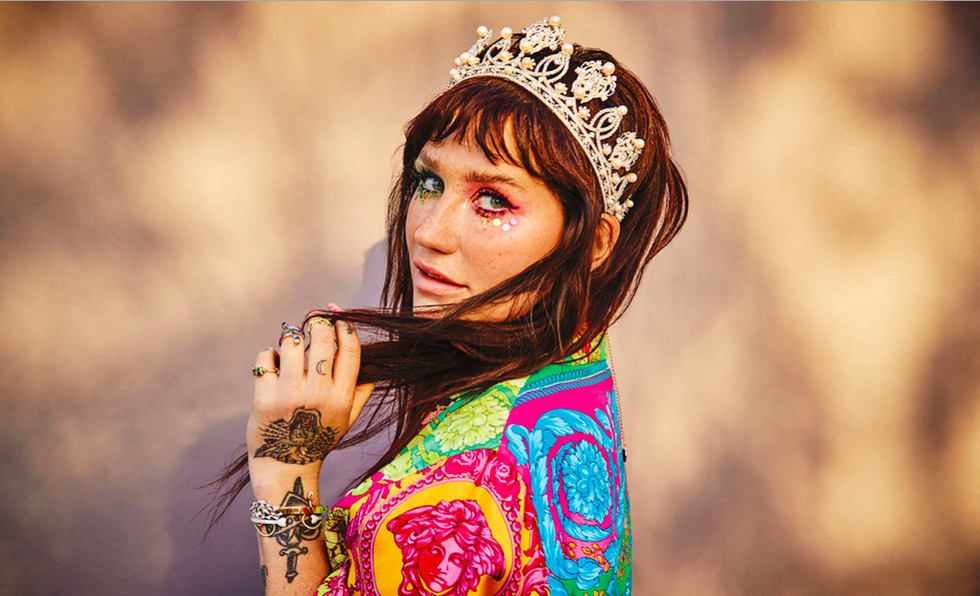 This December, Kesha is releasing her first album since 2017's Rainbow.
While not exactly downbeat, Rainbow was certainly a marked shift from her previous work, which was mostly about partying the night away and drowning oneself in glitter and liquor. If you thought that Kesha had disappeared along with the $ in her name, think again. In a new interview with Billboard, she said "I got my b*lls back, and they're bigger than ever."
She wants you to know that this isn't a renunciation of the more serious side she showed on Rainbow, though. "Everything goes up and down, and I think it probably will for the rest of my life," she added. "So you ride the highs, and you write songs about an awesome night where you go and meet Elton John and get f*cked up and lose your phone in the Uber, and sometimes you write songs about what it might have been like if you grew up with a father, because you have absolutely no clue. And hopefully, by now, the world has realized that you can be multidimensional."
Kesha - It Ain't Me, Babe [Billboard Music Awards 2016] HD 1080pwww.youtube.com
Kesha - Woman (Official Video) ft. The Dap-Kings Hornswww.youtube.com
People can be party girls and multifaceted, complex human beings at the same time. Who knew?

Apparently, Kesha is doing better than ever, and she's back to the place she was when she started making music, before everything happened with Dr. Luke and all the ugliness that surrounded those events. "It feels more earned and healthier than ever," she said of her newfound healthy state of mind. "I dug through the emotional wreckage, and now, I can go back to talking a little bit of sh*t."
Her next album will be a return to the exuberant, neon-saturated pop that launched her career. "I really wanted to put a solid footprint back into pop music, like, 'I can do this, and I can do this on my own,'" she continued. "I don't know if this is my last pop record, but I want to have one where I go out with a bang."
The followup to Rainbow will be released in December.