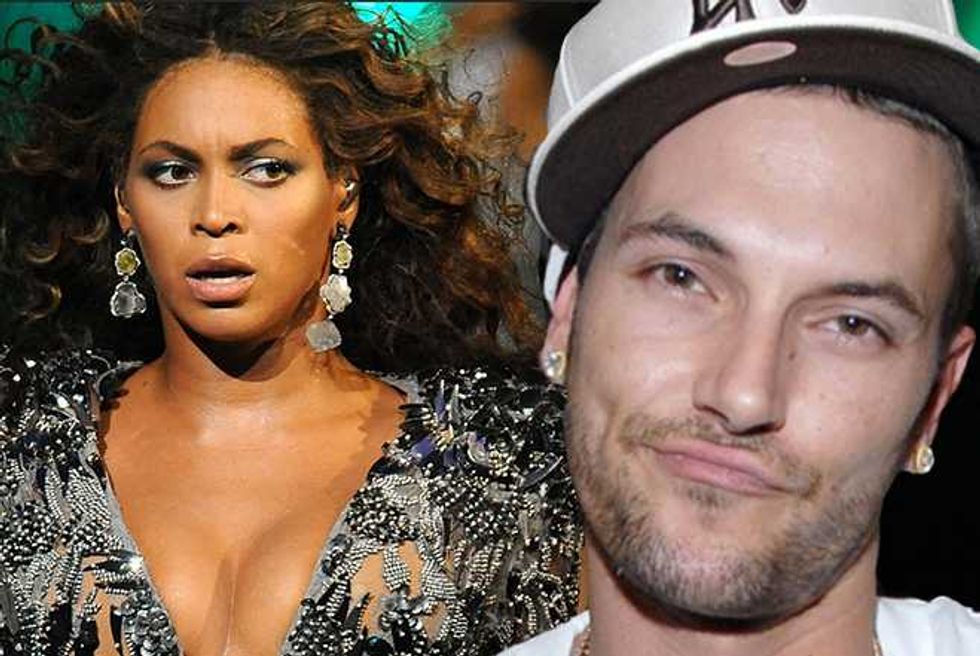 kevin federline shading beyonce
Remember Kevin Federline? That back-up dancer / celebrity sperm donor / professional douche who struck it lucky by impregnating and marrying Britney Spears, while engaged to Shar Jackson, his last baby mama, who was pregnant with his second kid at the time?
The world has been gloriously K-Fed free, since he pretty much dropped off the radar after Spears stopped shaving her head and being crazy and moved on back to the world of sanity.
Conspiracy Theory Thursday—Beyonce And The Illuminati
But, never fear Federline fans! He's baaaack in the limelight once again!
And, once again, he's using a famous woman in his desperate attempt to stay relevant—and not just any old famous woman—he's using Beyonce…oh, hell no son!
Beyonce's Hideous Jeans Trigger Shopping Frenzy At H&M
K-Fed-turned-Well-Fed-turned-back-to-K-Fed was throwing some major shade at the ever-fabulous Queen Bey, over the weekend—calling her out over her appearance at the big fight on Saturday night.
Really Mr. humungous white T-shirt, trucker cap and stupid baggy long shorts loving Federline?!!!!
Check out Beyonce and Jay Z's New Orleans Mansion
The 37-year-old—who, admittedly, was pretty damn smokin' for a hot minute, back when he managed to weedle his way into Britney's vagina life, but then turned fat, before just settling into blargh and bland douchiness—took it upon himself to slam Bey on social media, while replying to a tweet from Terez Owen, about Beyonce's va va voom cleavage.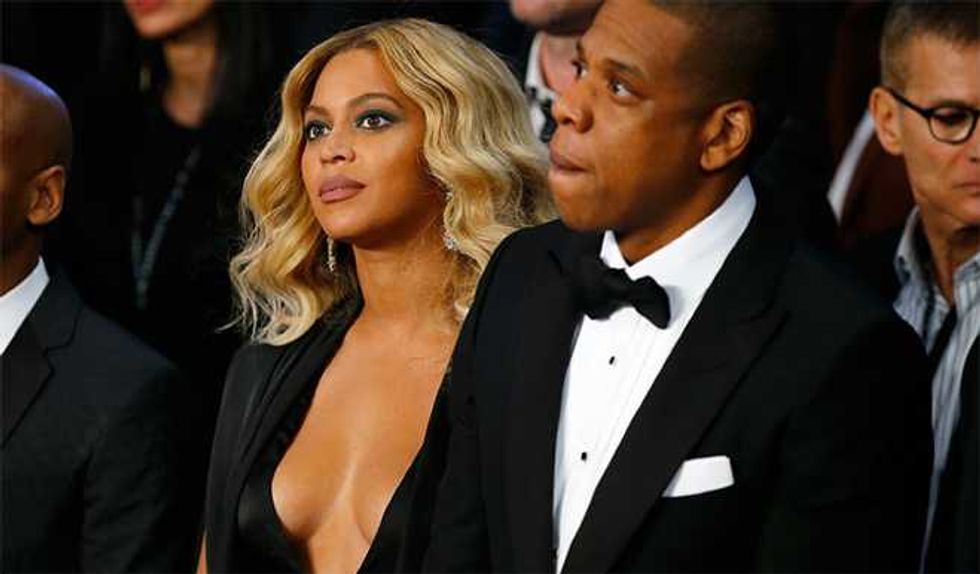 "Beyonce lets the boobs air out at Canelo vs Cotto," Owens tweeted, along with a photo of Beyonce and Jay-Z watching the fight.
All Hail Queen Bey! Beyonce's Sexy, Steamy And Nearly Naked Photos!
"Beyonce looks Botoxed," Federline shot back, going on to opine, "So sad when a beautiful woman chops and screws her face up w/Botox and surgery….. #sawface"
These Celebs Are Living Breathing  'Just Say No' Campaigns For Plastic Surgery
Well, we can think of a damn site more things that are a lot sadder, and one of them includes the initials K and F and is a white dude with a love of rockin' cornrows.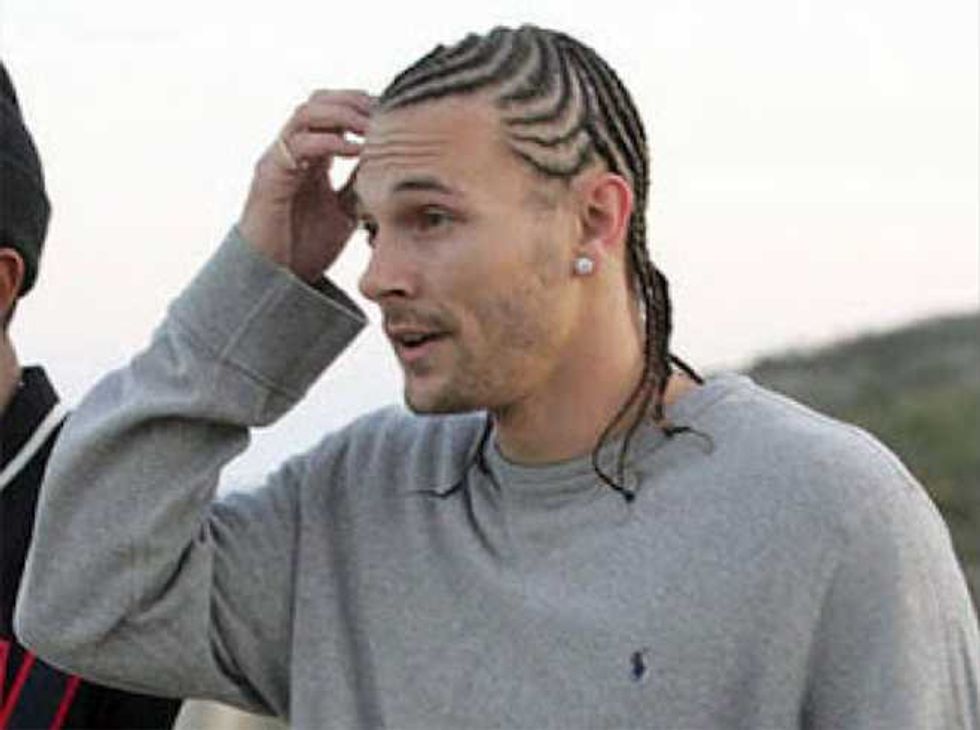 Just sayin'.
Now, haven't you got some other poor chick to go impregnate K-Fed?
Best Plastic Surgery Makeovers—Or Just 'Natural' Transformations (Ha Ha!)
For more entertainment, world, music and pop culture updates and news, follow Max Page on Twitter