CULTURE
Whether the judge dismisses in this case or not, the larger issues remain in doubt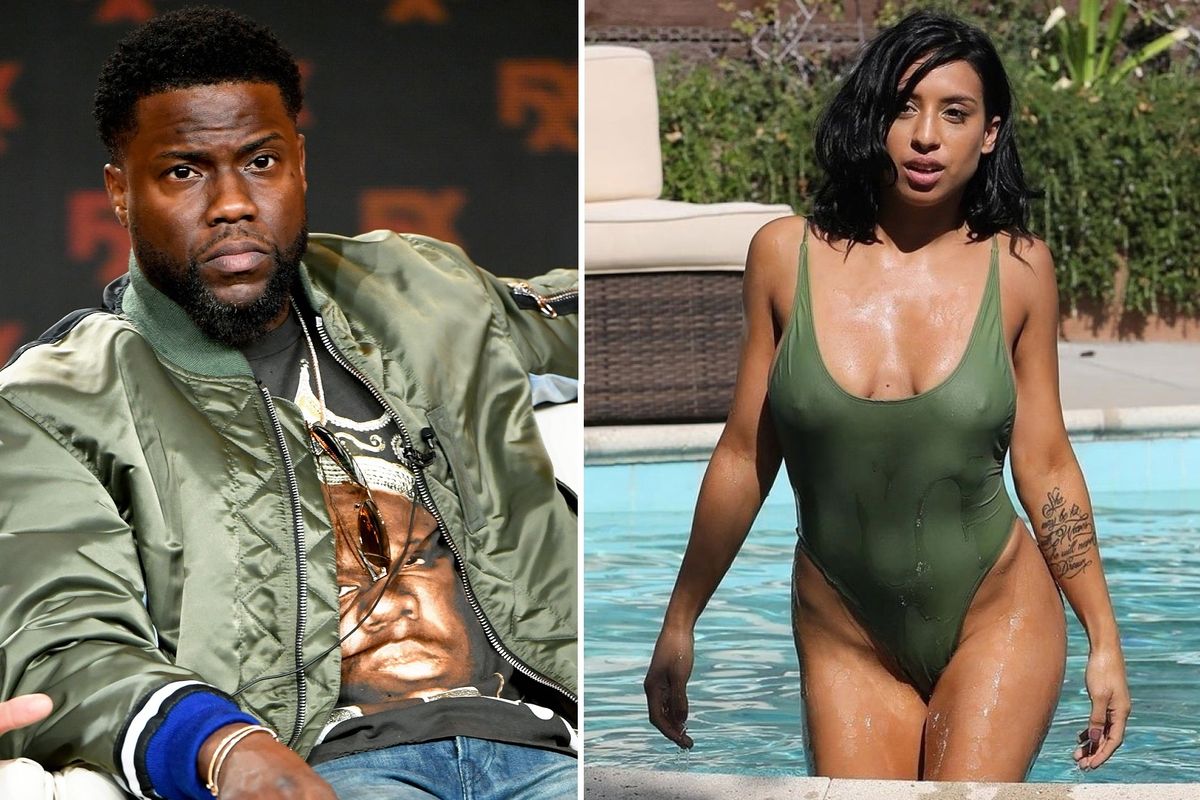 Amy Sussman/Getty Images and Backgrid
The suit, which Hart has described as "baseless," was previously dismissed due to errors in filing—before being corrected and filed again—and it's now being challenged on the grounds that Hart was never formally served the court documents. Rather than delivering the documents directly to Hart or an officially sanctioned representative, new court documents allege that a process server working for Sabbag simply "drove by Hart's home and threw a summons and complaint out of a car window."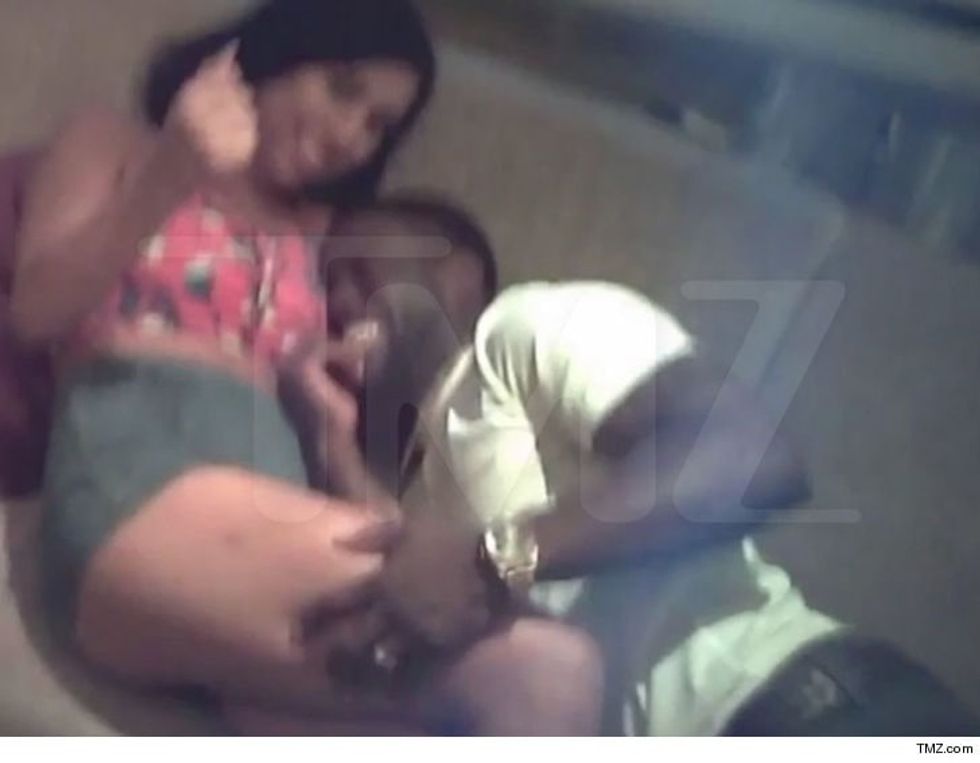 A still from the footage leaked to TMZ
A security guard who was stationed outside of Hart's home at the time was the only person connected to Hart who was on hand at the time and was not authorized to accept the documents on Hart's behalf—even if they had been handed over, rather than being strewn on the ground "several yards away from him."
These kinds of legal formalities are often enough to get a case dismissed, and they can lead to mounting legal fees that motivate a plaintiff to drop their suit or settle out of court. If that happens in this case, then the court will never address the big question in this case: Did Hart, as Sabbag claims, conspire to secretly film their sexual encounter in order to gain publicity for a planned comedy tour?

The incident in question took place in a Las Vegas hotel room in 2017, and both parties engaged with each other consensually, though Sabbag asserts that she never agreed to be filmed. At the time, Hart had been married to his wife, Eniko Parrish, for less than a year, and she was eight-months pregnant with their son Kenzo. Hart has publicly apologized for cheating on his wife and expressed remorse for the pain he caused her, saying, "With Eniko, when I got to see the effect my reckless behavior had, that was crushing. That tore me up." Taken in tandem with the fact that Hart's former friend J.T. Jackson allegedly attempted to extort Hart for $5 million in exchange for not releasing the tape, it seems strange that Hart would have planned any publicity surrounding the tape. Sabbag's claim that he was involved in filming her without her consent is harder to counter.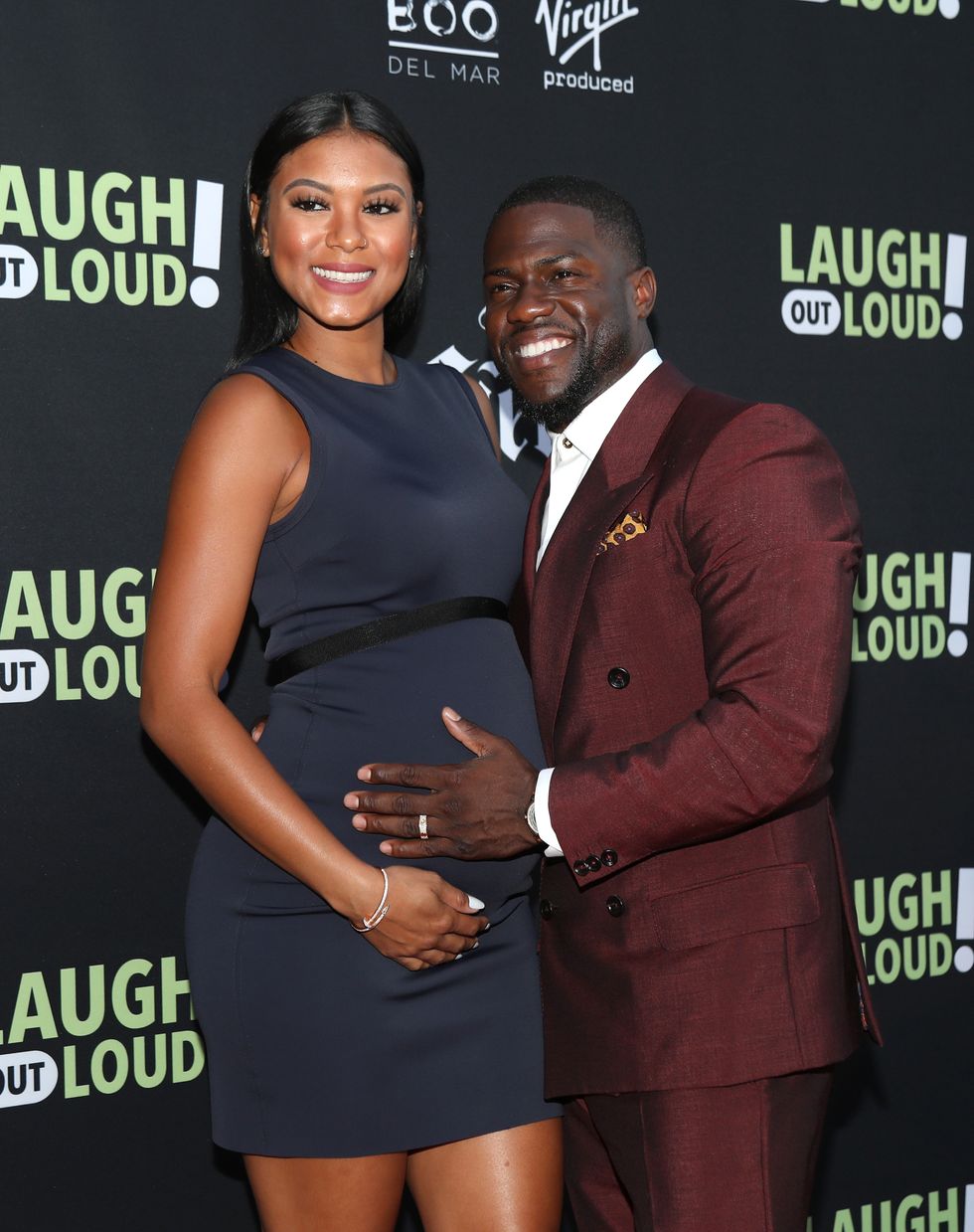 WireImage
Sabbag, who hired attorney Lisa Bloom to represent her in the case (before Bloom's reputation was damaged by revelations of the work she did protecting Harvey Weinstein), also claims that Hart's behavior led her to believe that he wasn't married. She described her impression of him when they met on a private plane from Los Angeles to Las Vegas as "a gentleman, a nice guy," but that opinion evidently changed after footage of the two of them together was leaked to the Internet. Sabbag, who has variously described herself as a recording artist, a makeup artist, and an actress, has denied any involvement in the extortion plot and resisted attempts to label her a "stripper" based on an adult entertainment license in Nevada and an old video of her pole-dancing.

While many plaintiffs in Sabbag's position would likely be dissuaded from going after a famous and wealthy client when faced with continued legal roadblocks, Lisa Bloom—much like her mother, Gloria Allred—often represents women on a pro bono basis in high profile cases like this. Couple that with the notoriety that the aspiring performer has leveraged into photoshoots and interviews, and it seems unlikely that these tactics will deter her.
It remains to be seen if the court will find her case convincing.