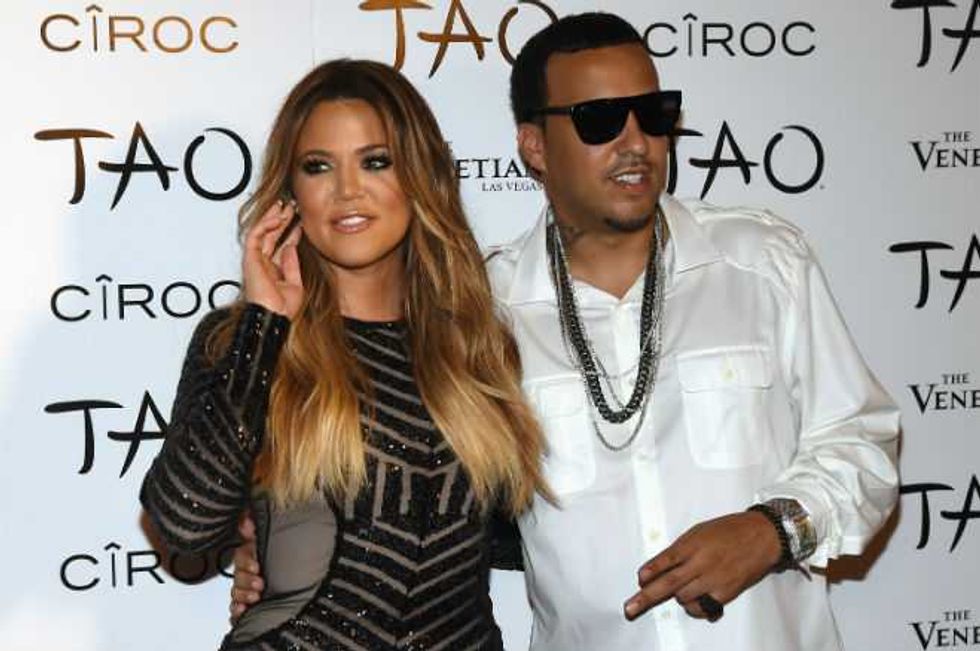 Khloe Kardashian made a classic and completely understandable mistake in dating someone while still rebounding from her ex.
In a new episode of Kourtney & Khloe Take the Hamptons, the reality star realizes she went out with rapper French Montana way too soon after splitting from Lamar Odom, in an effort to distract herself from the pain.
"It's nothing against French. I just think I don't want a boyfriend," she told Kourtney and Scott Disick. "I jumped into something because I was just, like, lonely and destructive. But now I'm like, I just want to be alone."

"You need some time," replied. "You gotta grieve your old marriage."

"I gotta grieve," said Khloe. "I'm still married."
Hey, we've ALL been there - at least Khloe understands why she did it and moved on!