Oh, this is how they roll on the mean streets of Calabasas these days.
Perhaps fearing she's been missing out on all the press recently, in light of big sister Kim's wedding—Khloe Kardashian posted an attention grabbing Instagram photo Sunday.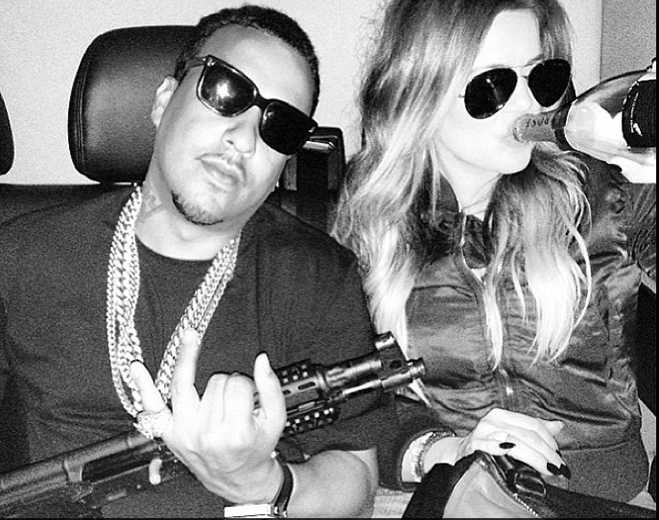 Doing her best Gangsta moll impression—or, perhaps, displaying her support of the second amendment—Khloe is seen leaning into gun-toting boyfriend, French Montana, as she swigs from a bottle of champagne.
In fairness to the 29-year-old she and Montana were on the set of his They Don't Love You No More music video when they posed for the pic, which she captioned, "About to go gucci maaannnnnn. #MovieSet #JustDifferent @frenchmontana."
However, the same excuse can't be used to explain the photo she posted back in April, which showed her dressed in a sheep costume, brandishing a gun.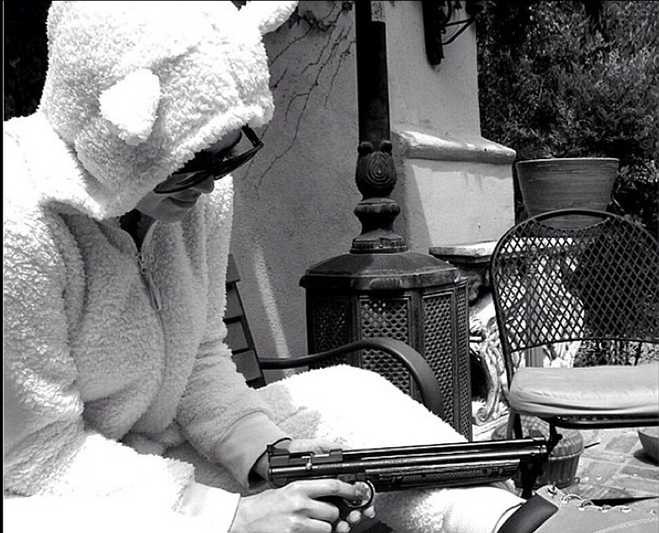 So, we have to ask…..