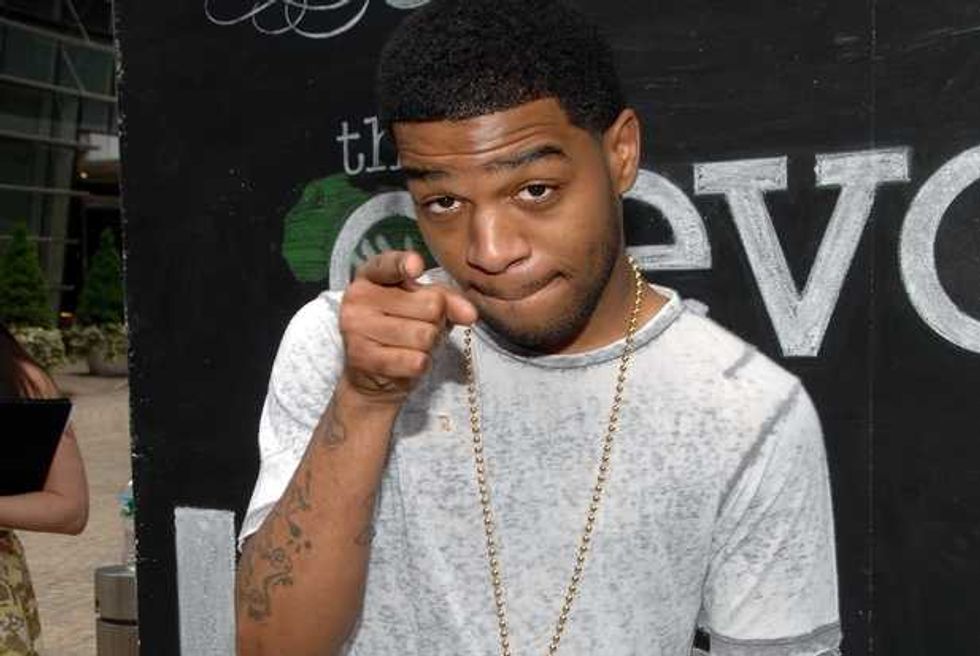 Remember when we though of Kid Cudi as a rapper? I know, it's such a brief and distant memory at this point that it feels like it was decades ago, but really, it was only a few years ago that he did the whole rhyming-rhythmically-over-hip-hop-beats thing. For the immediate future, though, it looks like that Cudi is lost to the world, as his planned A Man Named Scott mixtape—claimed by the Kid to be "for all those who fucks with my raps"—has been scrapped. "I know its a bummer," wrote the rapper music-making person on his Tumblr. "But ive just been too busy with this new album and thats where all my energy and focus is right now. I gotta work on what moves me creatively."
The good news? Well, the other news, anyway? That new album should be the debut from Cudi's rock brainchild, Wizard. "You'll definately have the WIZARD album this year so no worries," wrote the Kid. "Trust im working extra hard to make this shit as amazing as possible and get yall some new jams." Considering how fond we've been of the few Wizard transmissions we've heard thusfar, excited barely even begins to describe our reaction to this announcement. We only hope that the album doesn't render us unable to listen to our old Pink Floyd and King Crimson albums with its comparative awesomeness.
And if you are, for some reason, less than jazzed about Cudi's prog-rock excursions, rapper Cudi may not be lost to the world entirely just yet. "After this im going straight to work on MOTM3 so dont trip," Cudi wrote, implying an upcoming entry in his to-date hip-hop-based Man on the Moon album series. After he tastes that Wizard mega-success, though, will he be able to maintain motivation? Let's not hold him too closely to his word on this one.
[RapUp]