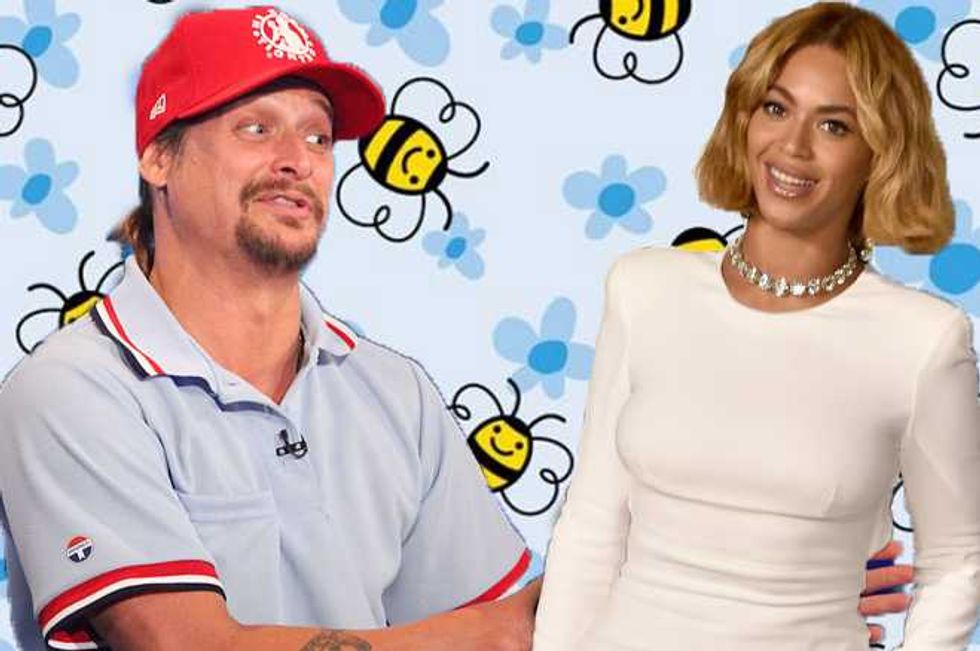 Kid Rock has been under attack from Beyonce fans ever since he criticized the singer last week - but he isn't afraid.
As Popdust previously reported, the Beyhive were furious after the rocker said he doesn't understand the Beyonce worship, and he doesn't think she has any classic hits.
"Beyoncé, to me, doesn't have a fucking 'Purple Rain,' but she's the biggest thing on Earth," he said. "How can you be that big without at least one 'Sweet Home Alabama' or 'Old Time Rock & Roll'? People are like, 'Beyoncé's hot. Got a nice fucking ass.' I'm like, 'Cool, I like skinny white chicks with big tits.' Doesn't really fucking do much for me."
The beyhive responded by attacking his social media, posting pictures of bees all over the place. So Kid Rock responded with a photo on Instagram that CLEARLY needed no caption.
All Hail Queen Bey! Beyonce's Sexy, Steamy And Nearly Naked Photos!
Have the Beyhive met their match?