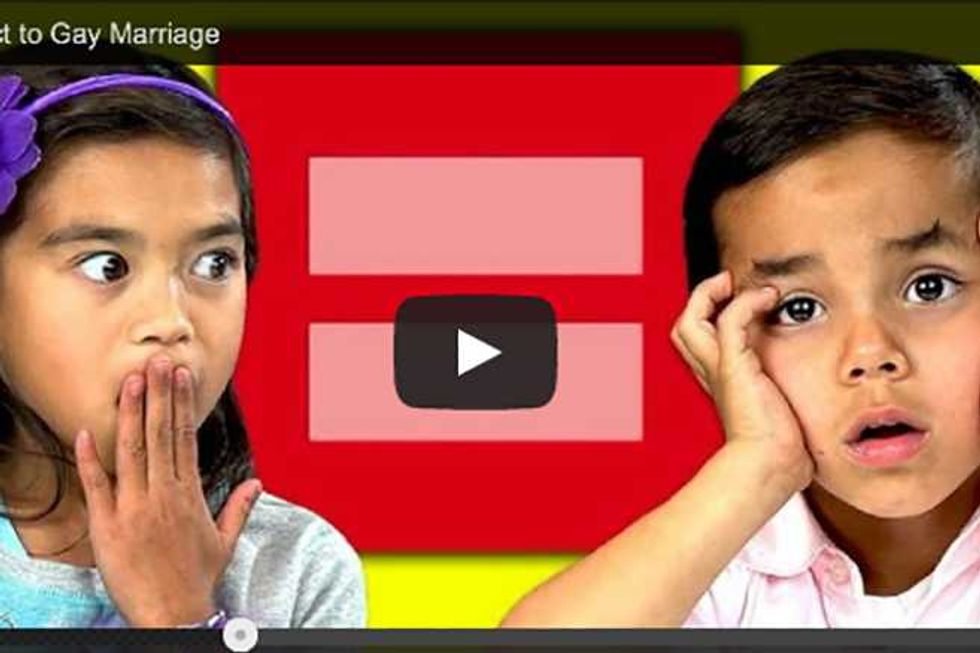 An awesome new video that shows kids reacting to gay marriage proposals and then answering questions gives hope for tolerance in the future.
The Fine Bros.  gathered a group of California kids—ranging in age from first grade to teenage, filmed them watching two same sex marriage proposals and then quizzed them about equal rights, why they think people get angry about same sex marriage and what they think about the issue.
Popdust has a selection of the kids' answers—and you can watch the entire video below.
Two Proposals At Adele Concerts With Two Different Answers
"You should feel happy that they're getting married," says one little girl.
"Just like Macklemore said, I can't change even if I wanted to," says a teenage boy.
"You can't boss people around like that, it's ok for school and vocabulary, but when it's yourself don't let people tell you what to do," says a little girl.
"It used to be illegal for a black person to marry a white person… I don't get why this stuff should be illegal," says another teen.
And, probably the wisest quote?
"Get over it!"
The proposals: