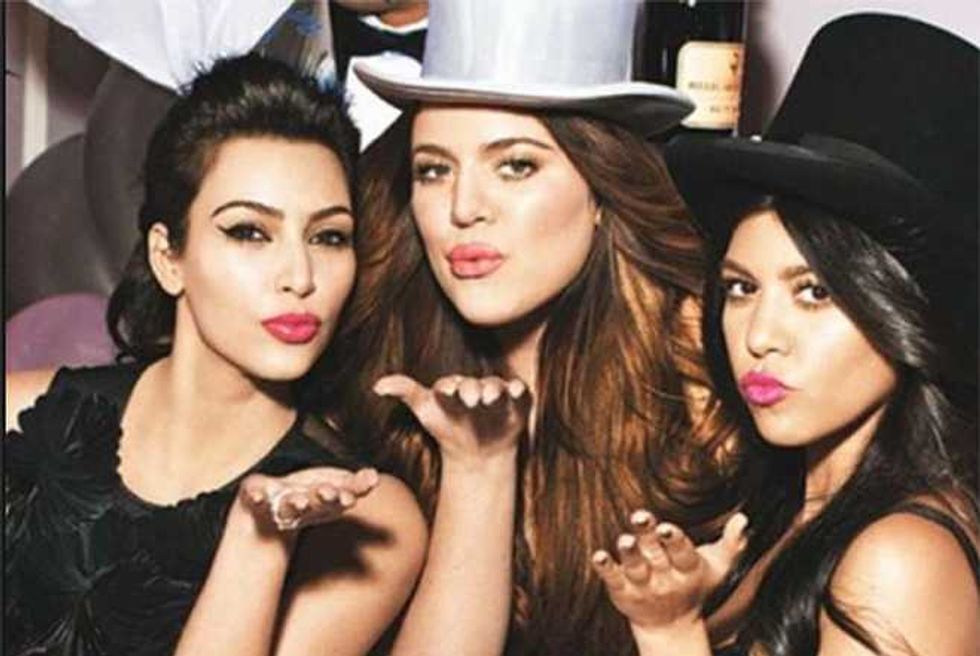 Khloe and Kim Kardashian have decided—it's time for Kourtney to start dating again.
And, having made the decree, they are plotting to snag their big sister a handsome new dude.
"Khloe and Kim have been pushing Kourtney for weeks to get back out there, if for no other reason just to make Scott jealous," a source tells Popdust exclusively. "He's out on the town several times a week and clearly isn't sitting around at home moping over her!"
News Anchor Walks Off The Set As He's So Sick Of The Kardashians—Watch!
And, now Disick has been linked to 18-year-old model, Lindsay Vrckovnik, the two KKs are determined to snag Kourtney a hot piece of revenge tail!
"Khloe has compiled a list of eligible bachelors that would just love to take Kourtney out—but Kourtney's not so hot on the idea and is dragging her heels. Part of it is because she's not ready, but the other issue is that Khloe has zero credibility when it comes to men. Kourtney likes to say that Khloe 'has a broken picker.'"
KardBlock App Wipes The Internet Clean Of Any Kardashians For You
Kim, however, plans to save the day.
"She would love to set Kourtney up with someone really high profile, and just really stick it to Scott," the source dishes. "Scott is so obsessed with fame and fortune that seeing Kourtney with a celebrity would drive him insane!"
Khloe Claims Angels Surround The Kardashians
"So far, Kourtney is way more eager to take Kim up on her offer than she is to listen to Khloe," the source continues. "She obviously adores her but when it comes to men, Khloe is not someone who really has it together."