Kim Basinger, 62, has been cast as Christian Gray's ex-lover in the sequel to 50 Shades of Grey.
Called 50 Shades Darker, the film is scheduled for release in 2017.
More important, what's going on with Kim's face?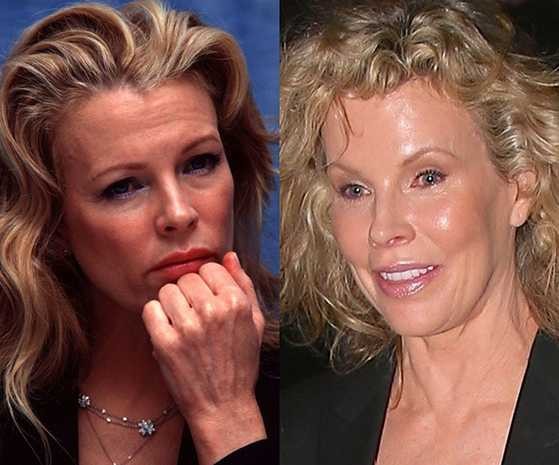 Pictured above in 2004 on the left and 2015 on the right, Basinger clearly decided that aging gracefully was not for her.
It must be a difficult choice for an older but still beautiful actress who wants to continue playing sexually desirable women. While concepts of beauty are less restrictive in European films, American movies still don't allow women to look their age.
Basinger could have chosen to stick with her mature beauty, instead of going with the synthetic mask look.
But sixty-two is the new forty-five in Hollywood, and everywhere else where plastic surgery is just part of good grooming. Christie Brinkley, 61, has just written a book about how to use botox and fillers to keep your face forever young. Madonna is certainly following the same regime.
And yet, look at Kim's gorgeous face before she messed with it! She could have easily played the lover of 33 year old Jamie Dornan without straining our credulity.
If only she had asked me first!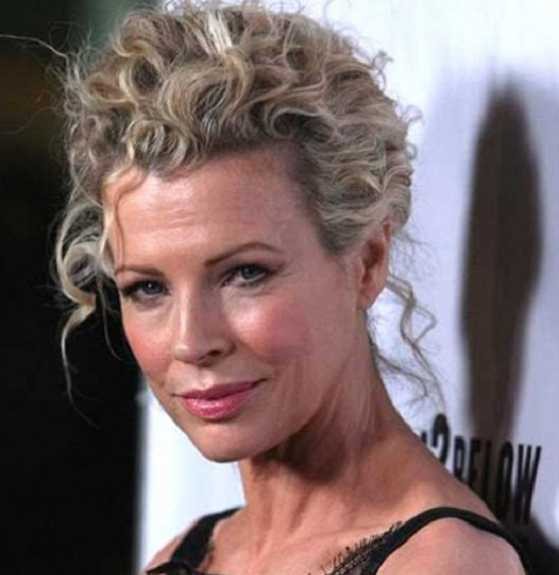 What do you think, Popdust readers?