B.S.
That's it, that's the whole article.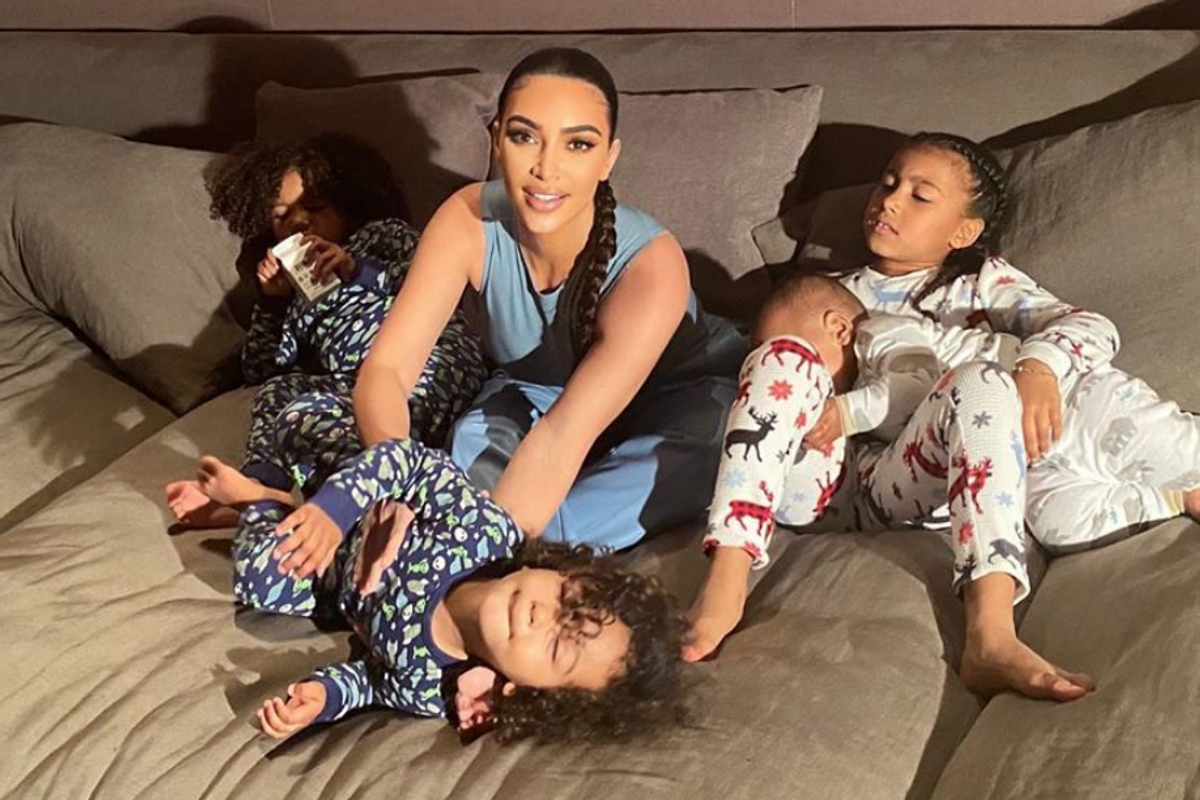 Kim Kardashian may be one of the most famous people in the world, but she'll never be as big as her absolutely enormous sofa.

In a recent at home shoot for Vogue magazine's Postcards From Home portfolio, Kim Kardashian shared several shots with her adorable children. At first, the family appears to be sitting on your average brownish couch. But as you scroll through the pictures they become progressively more zoomed out, making the family seem smaller in perspective, while the couch they're sitting on remains the same size. Soon, you begin to realize that the family is sitting on the single largest sofa that you've ever seen. Seriously, look at the fourth photo. There are seaworthy ships smaller in square footage than that couch. My New York City apartment is a third of the size of that couch.
---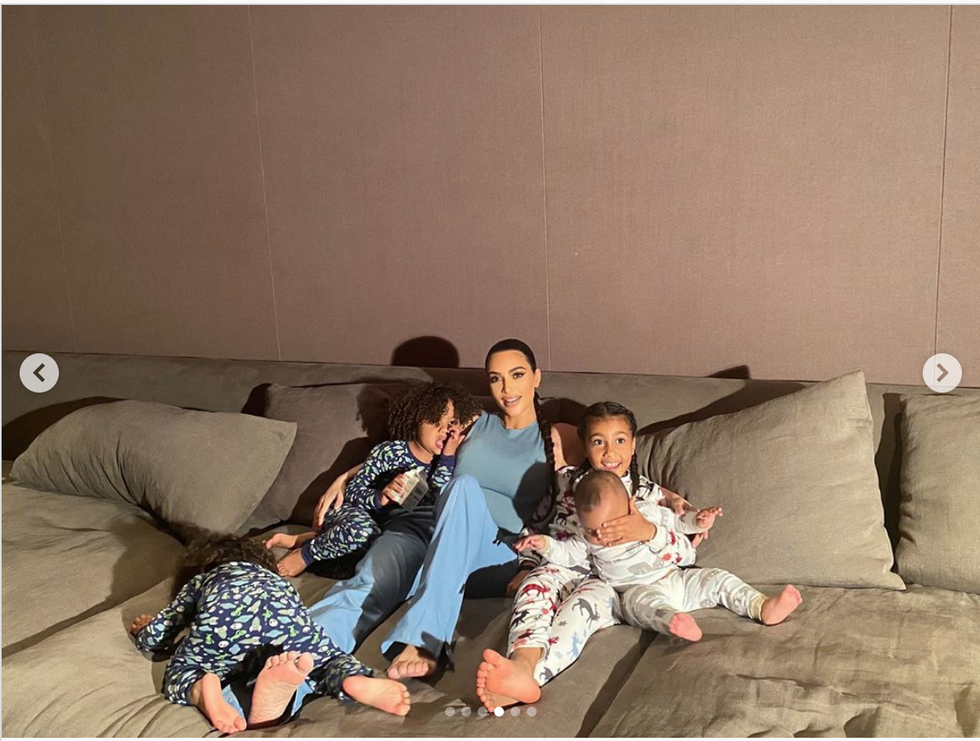 Particularly unsettling is the fact that the entirety of the couch cannot even be contained in a single frame. Just how big IS this sofa? How far past Kim's feet do the cushions extend? Does it continue a few more feet to the left and right of Kardasian and her brood, or does it go on for literal miles? Surely whatever room contains such a piece of furniture is the size of a concert hall. What room could that possibly be? Where do you buy such a couch? Why own such a couch? None of this is to mention the bizarrely blank, oddly textured wall behind the family, or the fact that the sofa seems to extend into a menacing darkness while the family is shrouded in an unearthly, glaring light.

Luckily, a bit of research provided answers, none of them comforting. A Daily Mail article about the Kardashian-West's home showed us the monstrous couch from another angle, specifying that it's part of the family's home theater. While we didn't think it was possible, the sofa somehow looks even more enormous in this photo.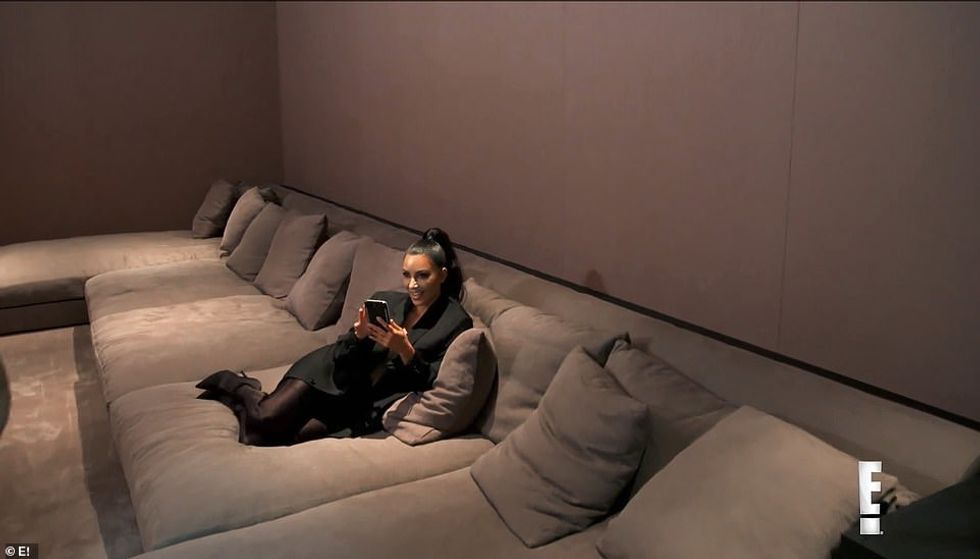 In conclusion, if we don't call on legislators to act soon, we face irreversible climate change that could mean the death of our species—and my god that couch is big.