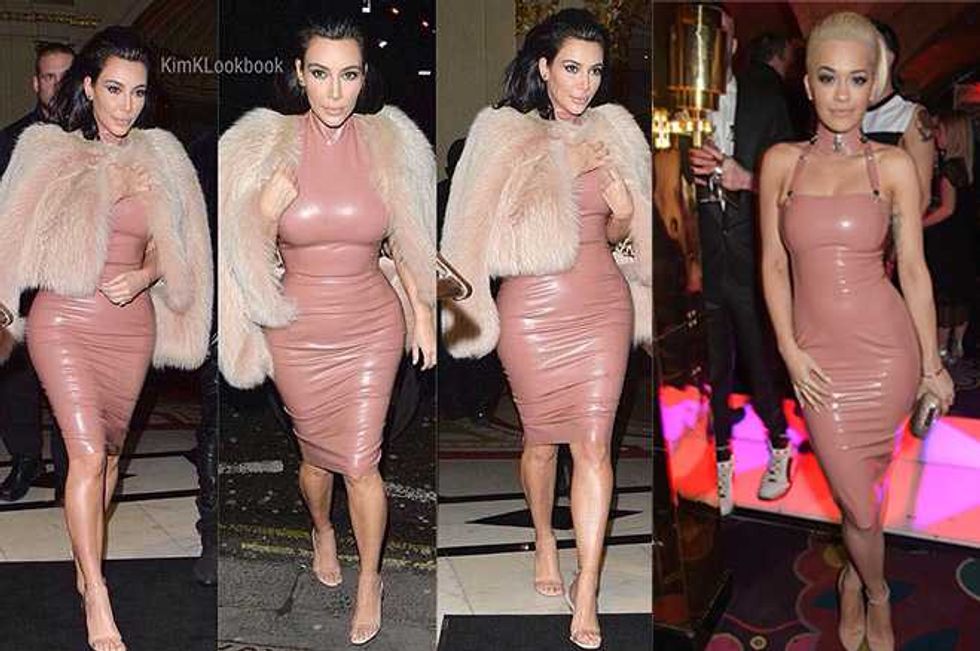 It was a stylist's nightmare when Kim Karashian and Rita Ora showed up at a party for Madonna on Thursday night, both looking like lubricated condoms.
While Kim has sported this look before, we have never had the opportunity to compare the effect with a different body type.
Rita rocked her Atsuko Kudo bondage-style dress with pointy nude pumps, looking pretty damn flawless. You can buy the dress online for approximately $479.00.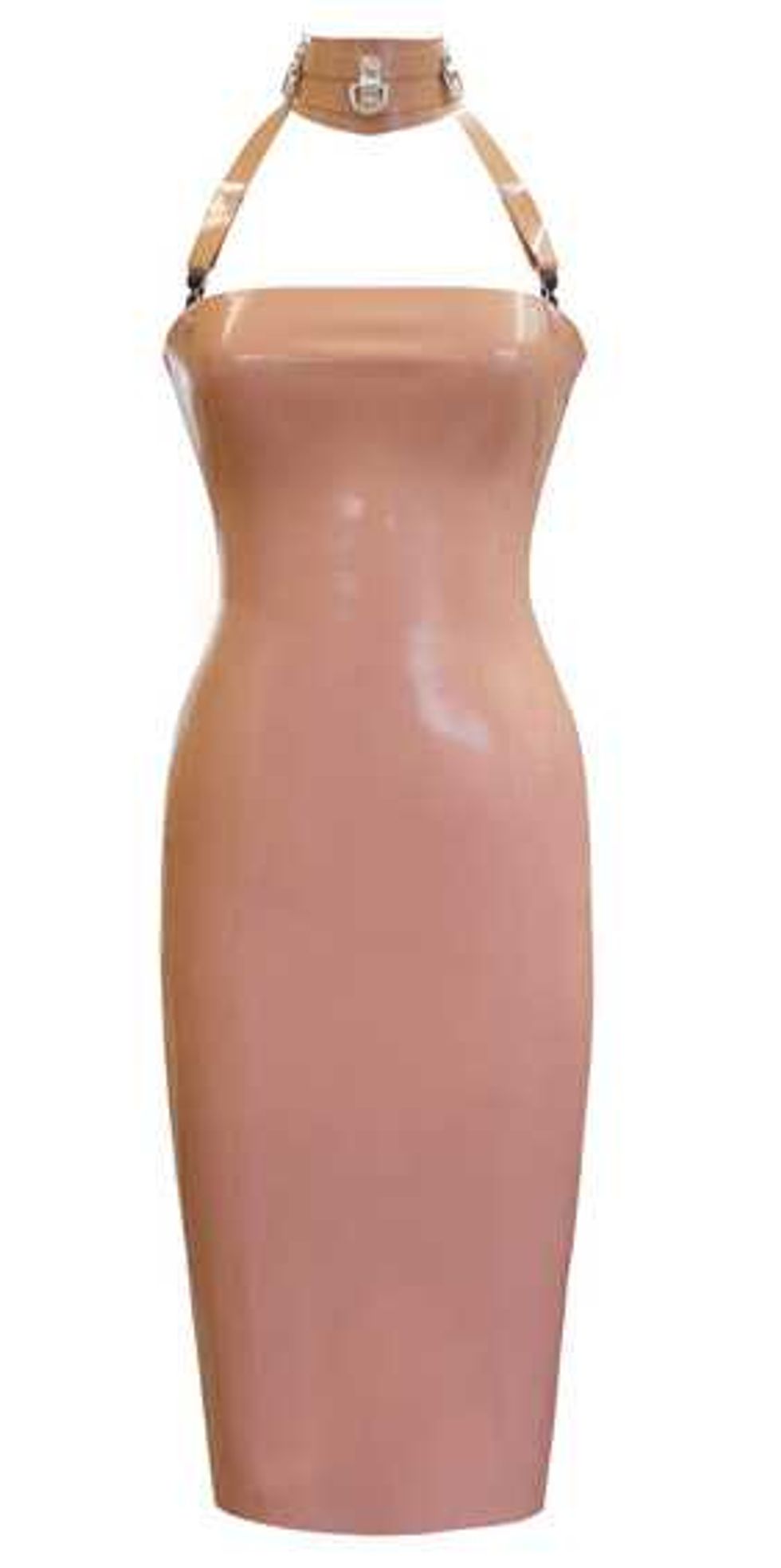 Kim chose clear plastic high-heeled sandals and a pale pink fur chubby that emphasized her simian looks to perfection, if you're into that.
Who do you think was screaming at her stylist the loudest on the ride home? Weigh in below!