Kim Kardashian outdid herself sartorially by bringing the crazy to the Givenchy fashion show in New York on Friday night.
All eyes were on the proudly pregnant reality star as she strutted her tonnage in a custom-made Givenchy gown designed to showcase her belly and thighs.
I don't even want to describe it. Don't make me! Just look for yourself.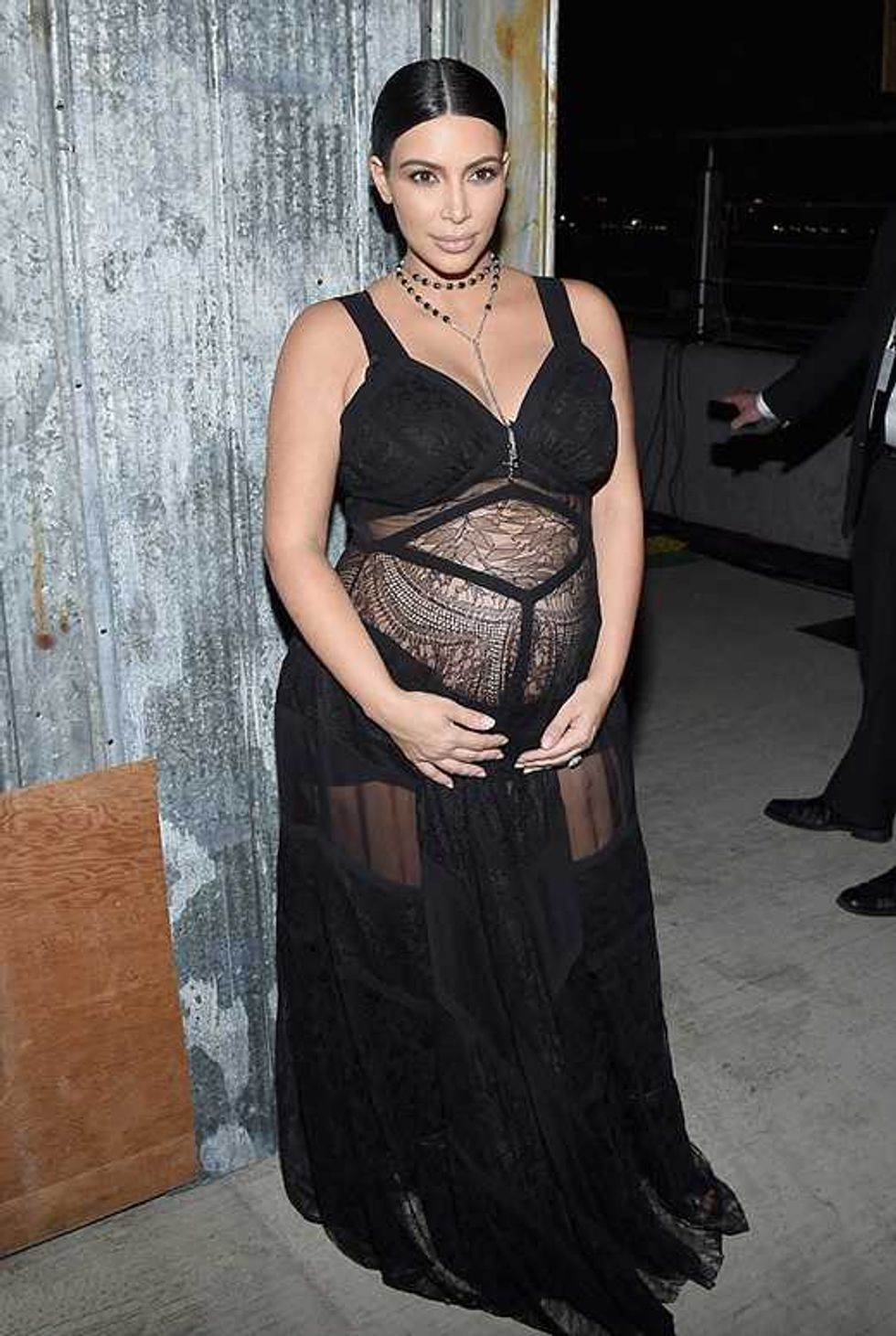 Note the rosary and the thigh-high boots, trends that were featured in Givenchy's Spring Summer 2016 show.
And note how gracefully Kim places her hands above her crotch.
Look At This Horrendous Jennifer Lopez Fashion Fail
How did Anna Wintour survive this event, is my question. Did she need smelling salts? A lobotomy?
Think back to when Kim went blonde for one fashion week. Let's admit that she knows how to get attention. At this point, it's hard to imagine life without her.
It looks like even Kanye doesn't know whether to laugh or cry.