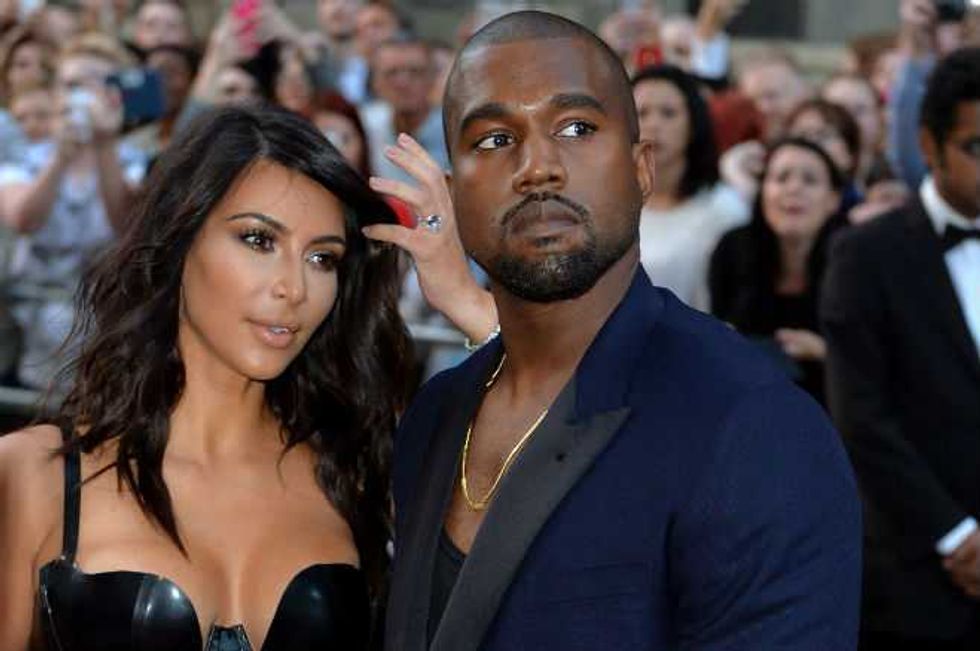 Kim Kardashian, a leaking wart on the backside of the entertainment industry, is defending her idiot husband's recent behavior towards the disabled.
As Popdust previously reported, Kanye lost his shit at a show in Sydney, Australia because some disabled concert-goers - in wheelchairs - didn't stand up when he demanded it.
"I decided I can't do this song, I can't do the rest of the show until everybody stands up," the temperamental singer complained. "Unless you got a handicap pass and you get special parking and shit."
Well, turns out those poor people did have "special parking and shit", so poor dumbfuck Kanye had to shut his damn mouth.
Super Size Me's Morgan Spurlock's Latest Film Stars Handicapped Actors
Now, anyone with even an ounce of humility would have apologized and shown some regret at his ridiculous mistake. But not Kanye! And not that human urinal cake he calls a wife either.
"What an amazing Australian tour! Its frustrating that something so awesome could be clouded by lies in the media," whined Kim in an Instagram post. "Kanye never asked anyone in a wheel chair to stand up & the audience videos show that. He asked for everyone to stand up & dance UNLESS they were in a wheel chair. #JustWantedEveryoneToHaveAFunNight #TheMediaTwistsThings"
Ok Kim, the whole world is wrong and YOU are right.
Aren't those hashtags just the pièce de résistance? A woman who doesn't go to the bathroom without calling the paparazzi is complaining about the media. Gold, just gold!