Gaming
Old KK sure knows how to get y'all thirsty....
kim kardashian emojis crash apple store —KK's taking the tech world by storm. There's a mobile game, app and website to share even more with fans

Never let it be said that the Kim Kardashian would let a mere thing like giving birth to a saint get in the way of her money making juggernaut.
She popped out that baby a scant 17 days ago, and while most women would be interspersing weeping through tiredness with doing nothing but gazing at their newborn, good ol' Kimmy has been keeping up with her Instagram and launching a new business line.
Kim Kardashian Will Eat Placenta To Get Your Attention!
What we've all been waiting for to make our Khristmas worth celebrating has finally arrived....the Kim Kardashian emojis—known obviously as the Kimojis.
All our favorite Kim K poses are available in emoji form for the knock down price of $1.99. There's white bathing suit butt Kim, ugly cry Kim, naked Kim, flipping the bird Kim (complete with the engagement rock), pregnant Kim, contouring Kim, waist training Kim and of course devoted wife Kim in the form of an Air Yeezy.
Amber Rose Trolling Kim Kardashian About Sex Tape, Again!
It's a shame mother Kim's brain isn't in gear—poor North will really enjoy having her classmates send her emojis of her mom's butt in future years (they could put it on a message with a link to her sex tape I suppose). But I'm getting ahead of myself. If little North ever goes to school or is allowed to have any regular friends it will be nothing short of a miracle.
Mrs West is certainly taking the tech world by storm. The KK mobile game, launched in 2014 is hugely successful and this September she launched her app and website to share even more of her life with her fans—just in case the constant posting / tweeting / KUWTK and seventeen articles daily on the Mail Online aren't enough.
iPhone Lardass-Kardashian Autocorrect Absolves Apple Of All And Any Sin
Upon the launch of the emojis yesterday, Apple's app store crashed, with eager fans rushing to line the Kardashian koffers even more, which obviously delighted Kim.
Kim Kardashian Emojis Crash Apple App Store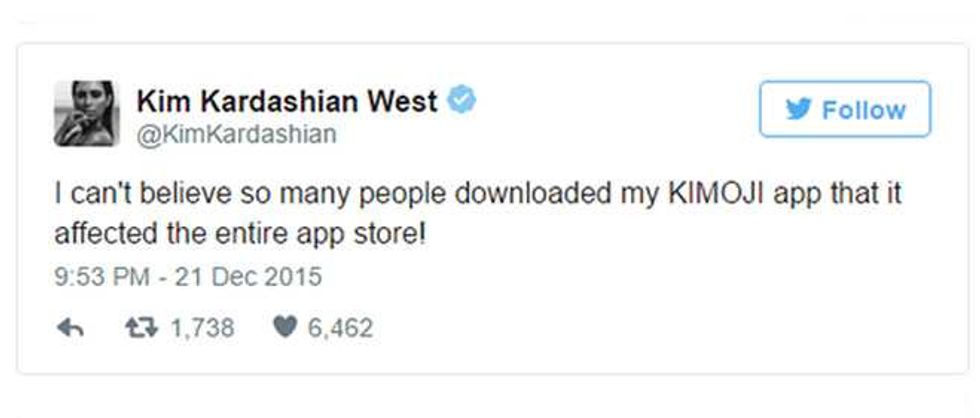 Most of us who live in a sane and normal world wonder who the hell would pay for this shit. However these Kimojis may prove extremely useful after all—as a handy filter. You don't need to read a text/message/post to work out if someone is worth getting to know any longer—if someone wants to be your friend and sends you a Kimoji, just block them, you don't need that person in your life.
Kim Kardashian Emojis Crash Apple App Store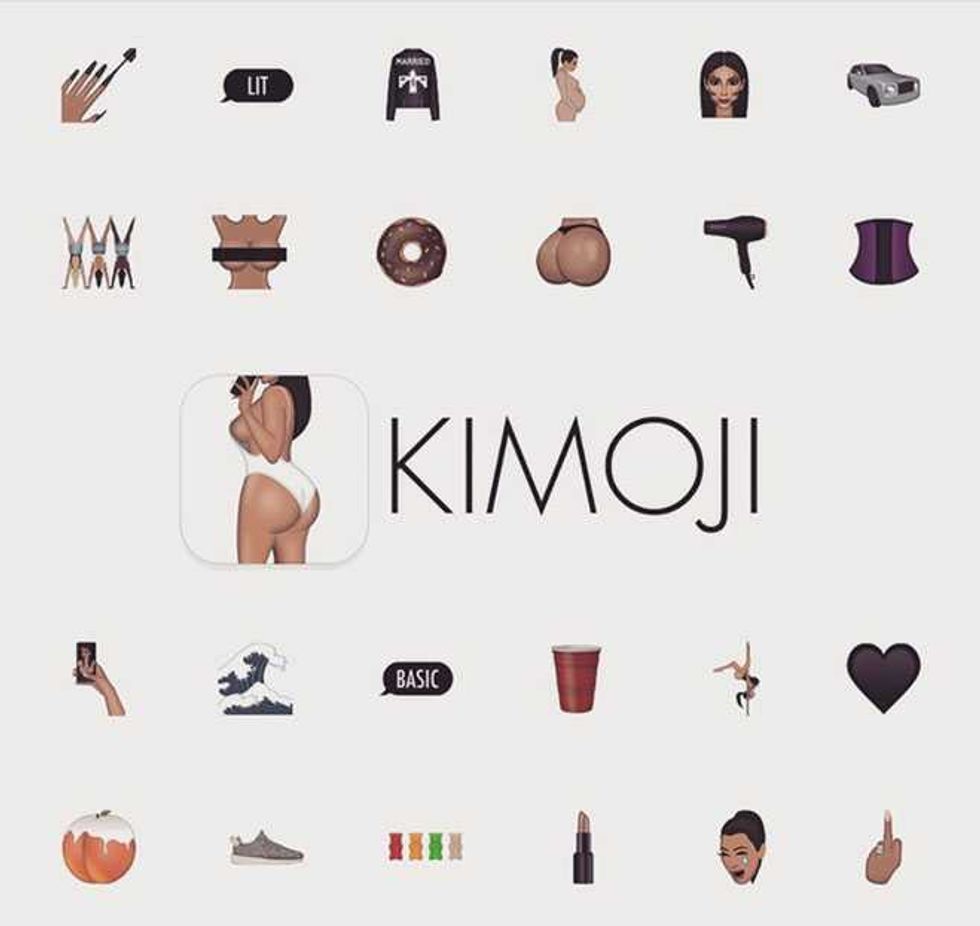 Kim Kardashian Emojis Crash Apple App Store
Kim Kardashian Emojis Crash Apple App Store